For the first time this year, I set up our critter cam. It was one of Bob's favorite 'toys' and brought back many good memories of him.
What I hoped to capture was the black bear who pooped in our front yard Friday night–Bob had always wanted to see that wandering bear, but though neighbors had seen it, Bob never got a glimpse.
Well, it finally came close enough to our house to touch, yet I had no photo. The critter cam was still sitting on Bob's desk, waiting for me and for new batteries.
These are a couple photos the critter cam snapped last night:
I knew there was a raccoon visiting. I had seen it before, eating leftover cat food.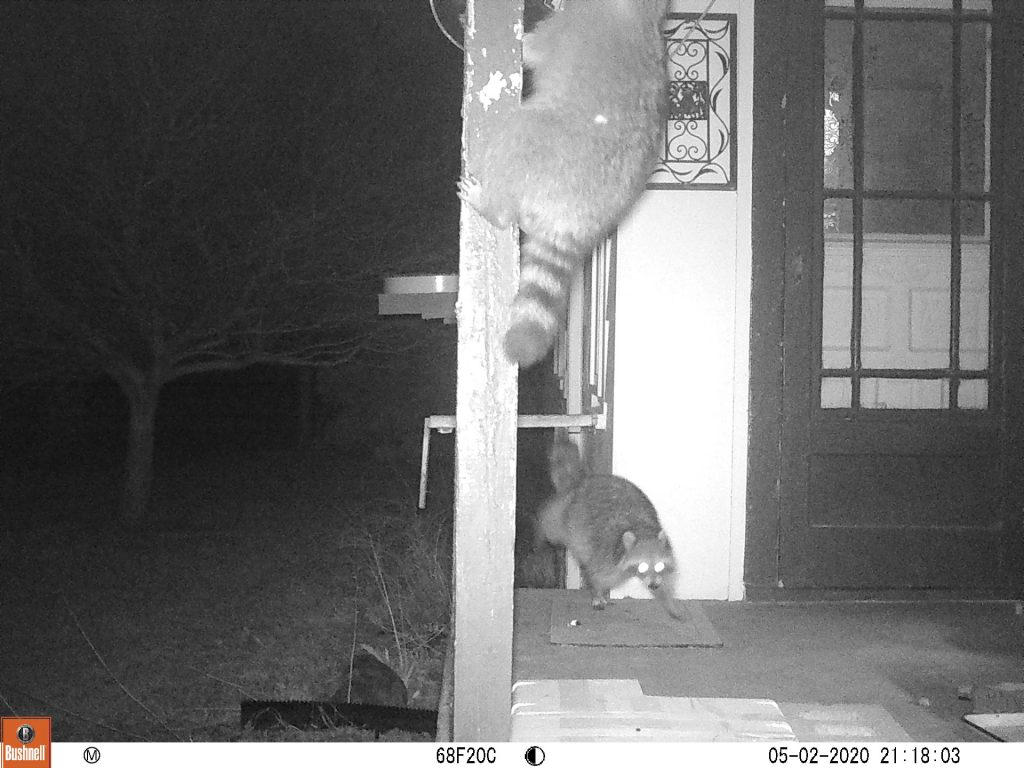 I didn't know two raccoons were coming for late-night snacks.
No bear showed up last night, at least not on camera.
Later, I'll take a look around for more bear scat. Maybe it visited the other side of the house.
No matter, I'll go outside during the day, but after dark you'll find me indoors.
I'm not going to take any chances surprising visiting wildlife at night. It's the smart thing to do.
Copyright © 2020 by Susan Manzke, all rights reserved