Too much rain has put a damper on the best of days. Water and mud block our farm lane. Yet I am enjoying today's warm, windy weather–I'm trying to take it all in, even the humidity, and keep it in my heart. That way I can bring it out mid-January and remember.
Last evening I raced outside with my cell phone to take a photo of the sunset. It was another day I'll set in my heart.
As I was enjoying the sun setting over the cornfield, I saw another view of the sky.
I stepped down into the ditch and used the tops of the corn to frame the evening sky colors.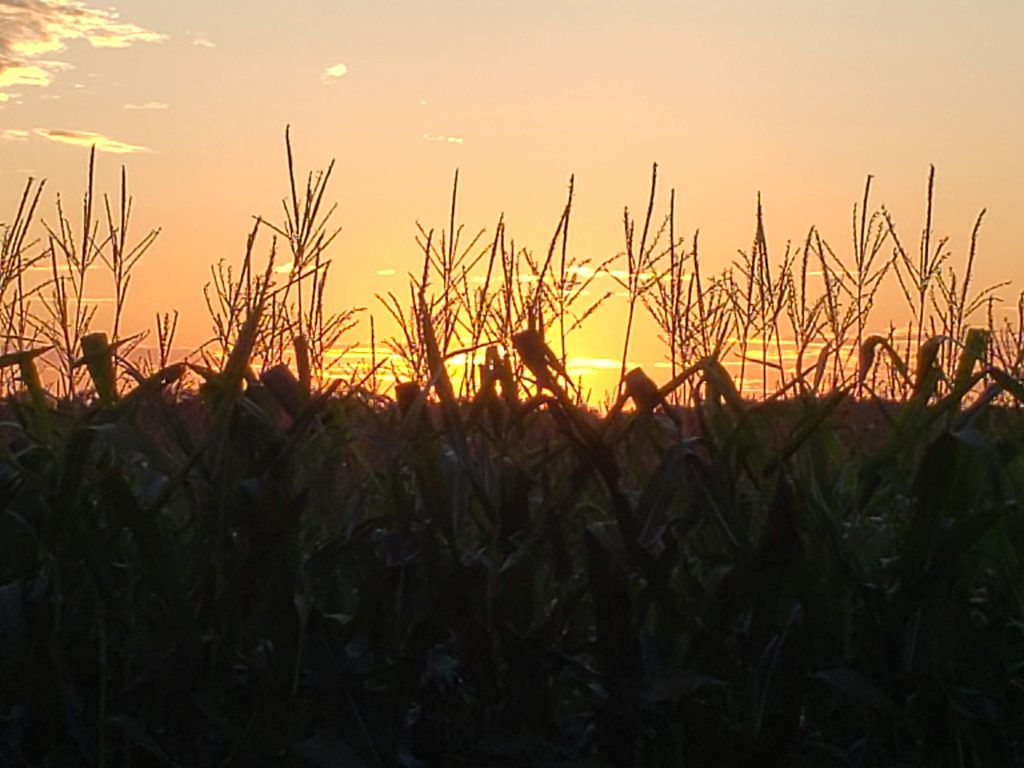 Hope you enjoy my view.
Copyright © 2019 Susan Manzke, All rights reserved