Last night a wicked thunderstorm came through our area. There was a tornado somewhere west of us, but the worst part was the straight-line winds. That knocked out our power for us for about three hours.
Still, we decided to take a planned outing and head up to Door County today. The branch pick-up would wait until tomorrow.
Rebecca and Andy took us for a ride to Egg Harbor where Russ and his family were having a weekend away.
First stop was Wood Orchard Market. I loaded up on Cherry Butter. When we run out of that good stuff we go through withdrawal.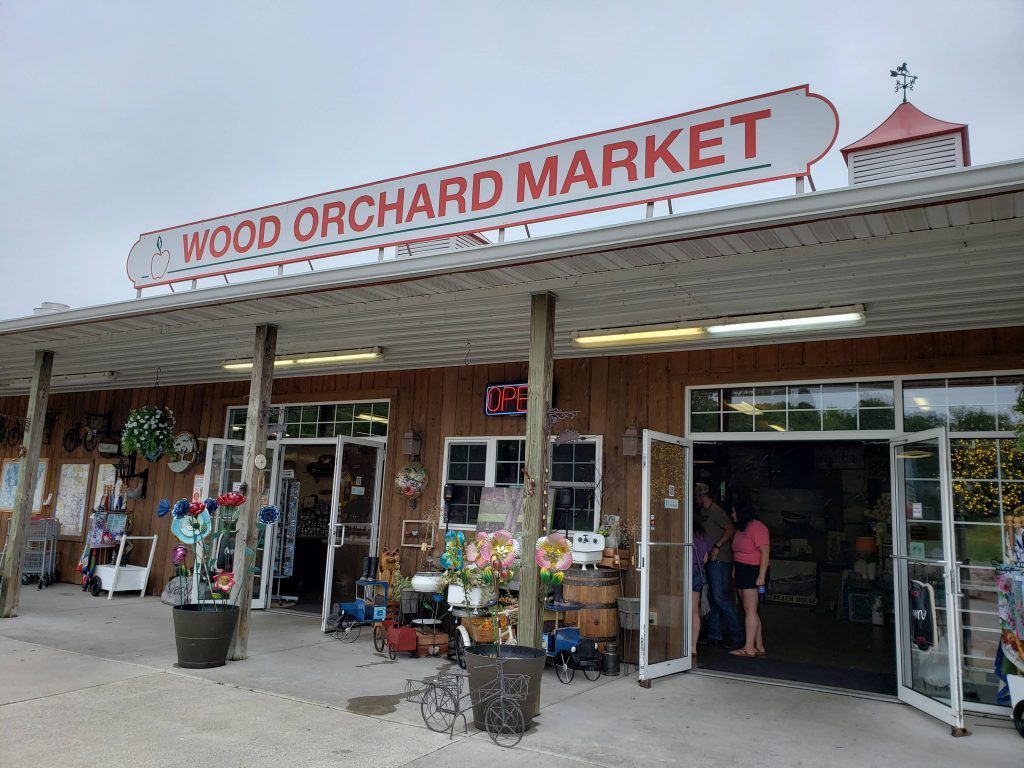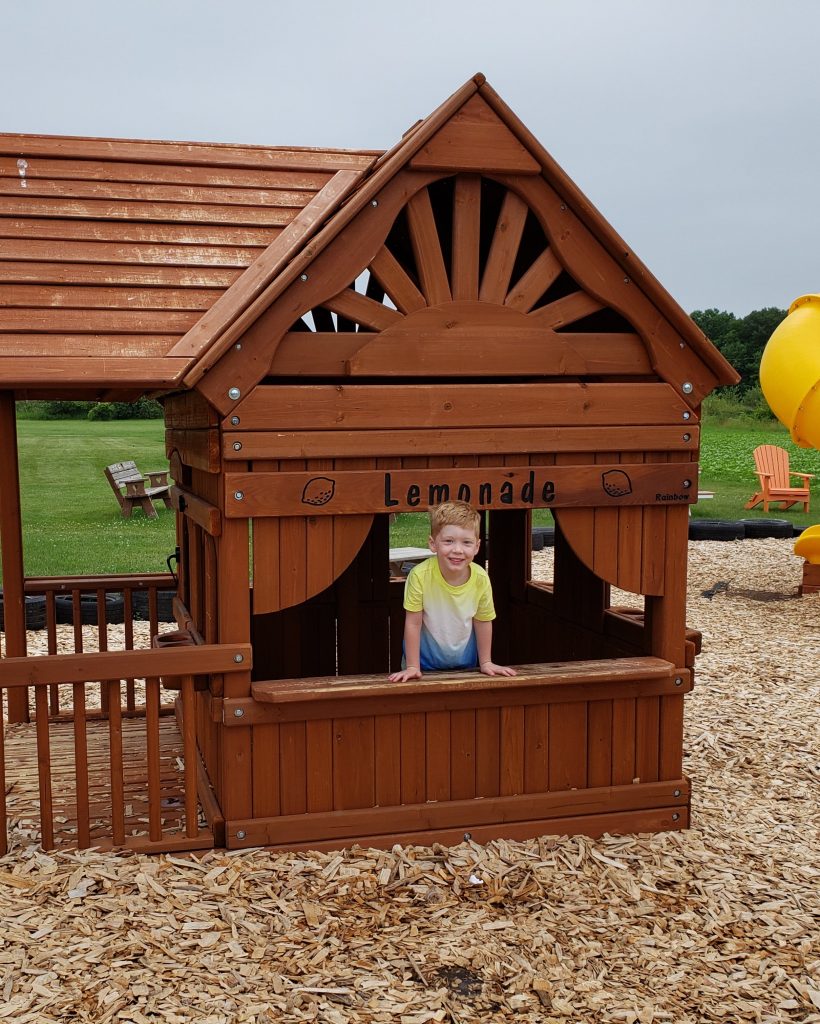 Second stop was at Lautenbach's Orchard Country Winery & Market.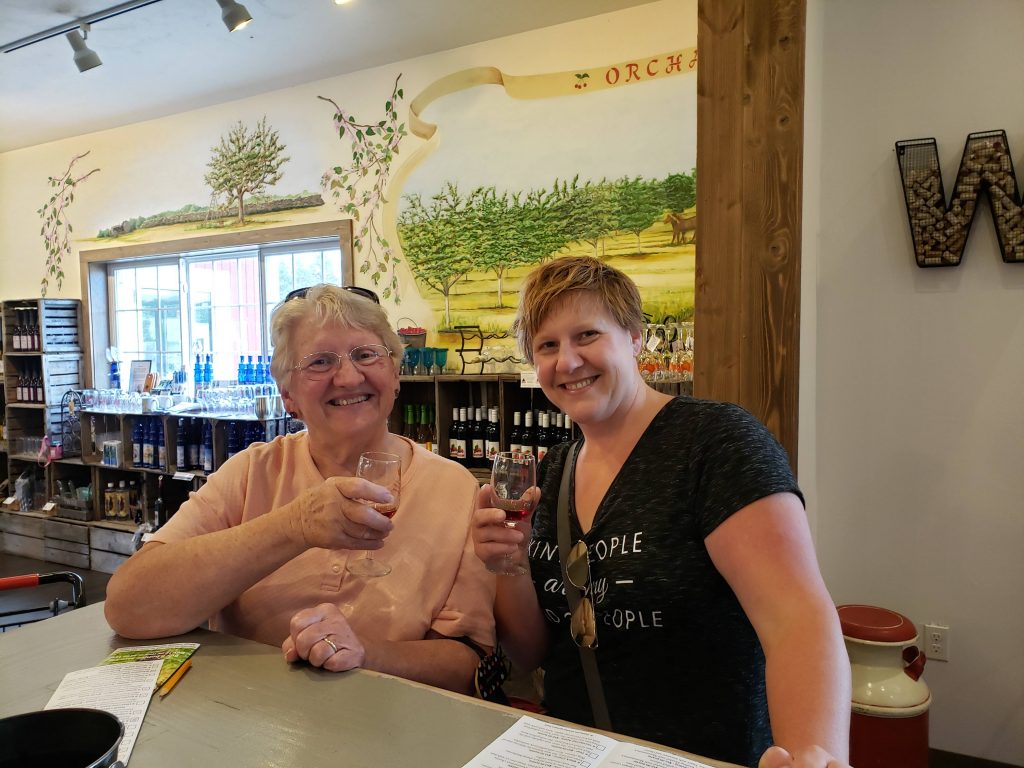 We visited by the pool at the Landmark Resort where Russ and family were staying. Planned to eat alfresco but storms sent us inside. Not as much fun eating inside, but our day was a great outing.
When we arrived home we found that the second wave of storms knocked down a lot more branches. Kind of happy we weren't home to see this bad storm hit. Tomorrow is cleanup time.
Lucky for us, none of the large limbs were on the house.
Will go outside now to start on the small pieces but will have to think more about the big stuff. Can't just pop those big branches in the cart.