Rebecca came by today and offered to drive me to Art Street in Green Bay. Though my sciatica was bothering me, I decided to go for the outing.
We had to park on the 6th level of the parking garage. The elevator was busy with all the people going up and down, I decided to walk down, and then we walked around Art Street. I hadn't been there in years. It was so much fun.
As we prepared to head home, Rebecca decided to get cheese from a vendor at the farmer's market (two events makes a HUGE crowd). She said to stand in line for the elevator and she would catch up after getting the cheese.
Well, I stood in line and stood in line. Eventually, I started the climb up, as did a group of other ladies waiting for the elevator.
I took my time, one step at a time. Since I was slow, I stood aside when others needed to me.
Rebecca caught up to me when I reached the third floor–halfway home.
Eventually, I paused and took a photo out a window.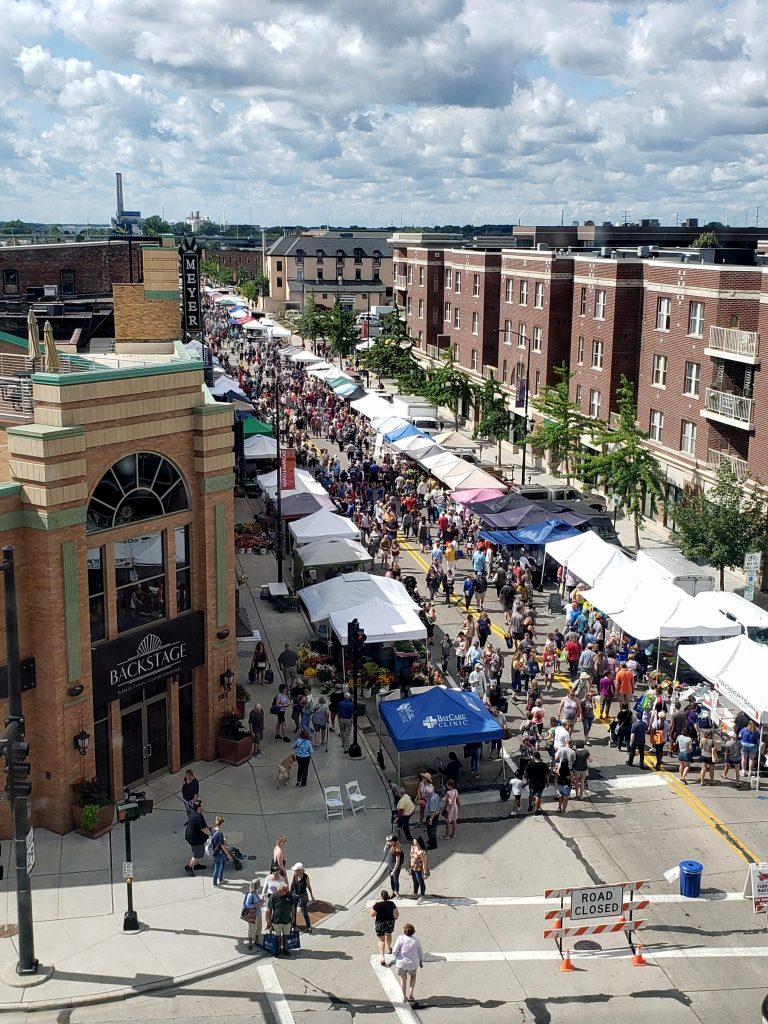 This is from the parking garage fifth-floor landing. It's of the Farmer's Market, but looks very much like Art Street from this height.
I made it to the car without a problem, but I think I've had enough exercise for today. Time to sit and catch up on some reading.
Copyright © 2019 Susan Manzke, All rights reserved