Aryana had a ball at the Oneida Farmer's Market. She only returned to us for food or to show off.
A gentleman at the event was making balloon sculptures for the children. Aryana came back with a yellow dog….I sent her back with a donation for his efforts.
Once wasn't enough for our granddaughter. She returned with a long sausage dog–it sat on her chair until it burst on its own power and scared me to death.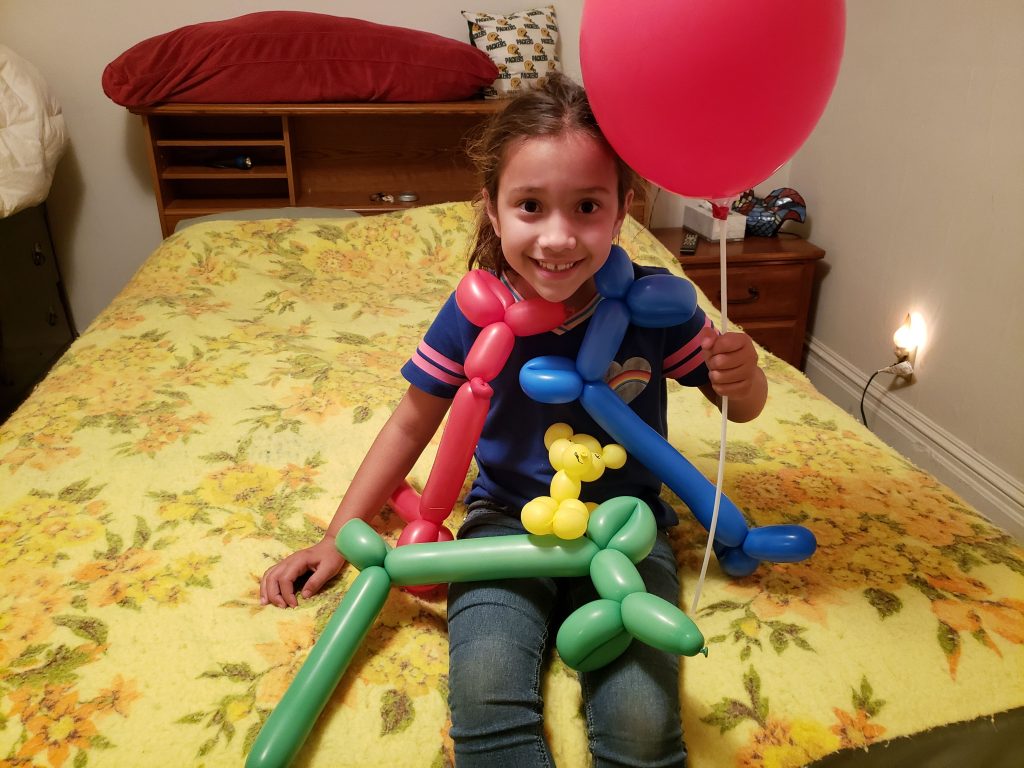 Aryana eventually learned to make her own sausage balloon dogs. All she needed was a help with the air pump to blow up her balloons. The red, green, and blue ones in this photo were her very own creations as was the big round balloon on the stick.
All the children who visited this booth went away from the balloon man happy with the creations he made for them, but our girl was a fast learner and made some of her own–we had to drag her away from the balloon man's booth, but she went home happy.
Copyright © 2019 Susan Manzke, All rights reserved