Bob and I set up at the Oneida Farmer's Market today for the first time. We had extra help as Rob's Aryana is spending three days with us.
It was cool today, not hot and sweaty. Just right for us.
Aryana found a friend early in our time at the market.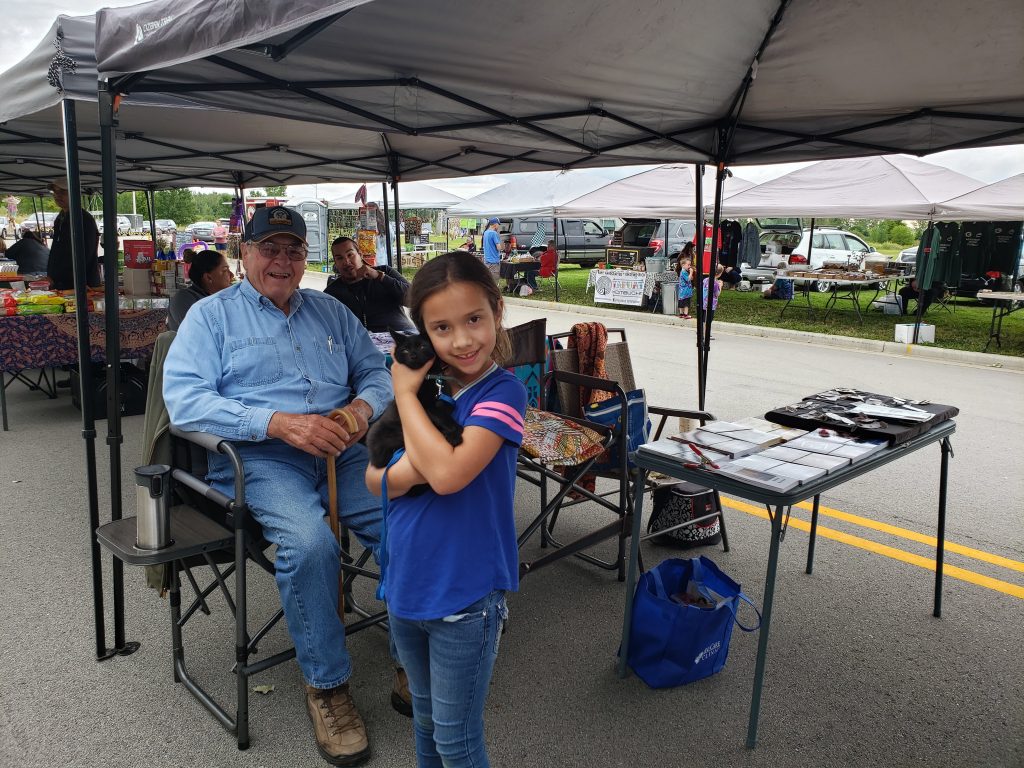 She kept telling people she had 25 cats at home (meaning our barn cats which number about 10).
I took this photo of Ary holding this cat switching from another that was owned by two little girls. I told Bob I was sending the photo to Rob. Bob said, "Tell Rob Aryana got the cat really cheap," knowing a kitten was the last thing Rob needed. (Bob's sense of humor was showing.)
Rob said, "Haha. Very funny."
A gaggle of little girls over-loved the two cats until they hid under the car of the owner–the girls' mother wasn't worried. The cats eventually came out at the end of the market.
A fun day was had by all, well, maybe not by the two cats so much.
Copyright © 2019 Susan Manzke, All rights reserved