I was up early and suddenly remembered that the balloons were in Seymour this weekend. After feeding my pets, I drove to town.
As the sun rose in the sky, the balloons were unfolded and grew with air, first cool and finally hot air.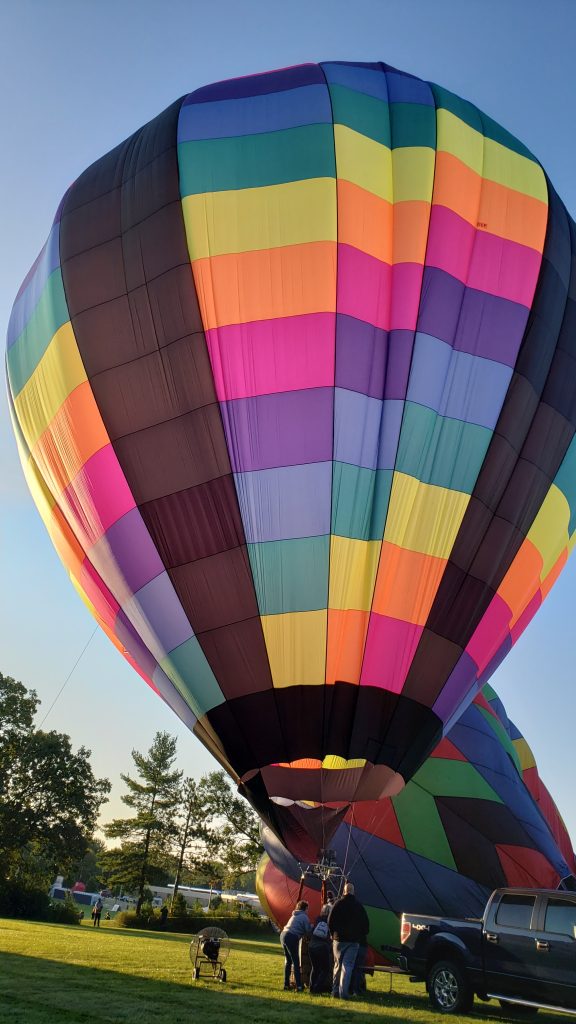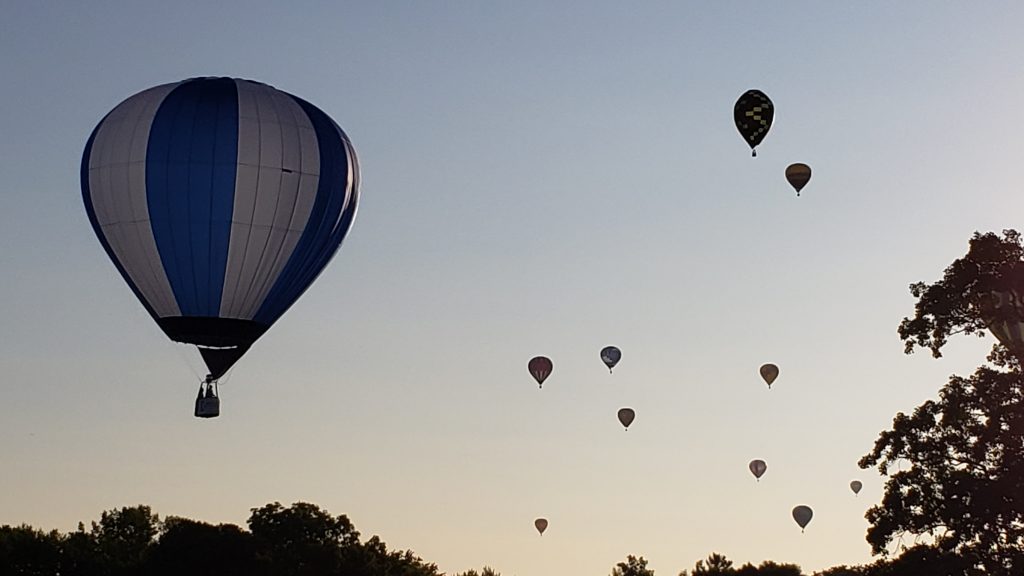 They went east, so not toward my home this year.
When all the balloons were up in the air, the area around the takeoff grounds seemed so quiet.
I did not follow them, but went home for my breakfast.
Early morning viewing is the best.
Until next time, that's it from Sunnybook Farm.
Copyright © 2021 Susan Manzke, all rights reserved