One year we had balloons land on our farm two days in a row, a record as we are northwest of Seymour. They usually don't come this way.
Below, the pink balloon was flown without a basket. The pilot rode the gas tank!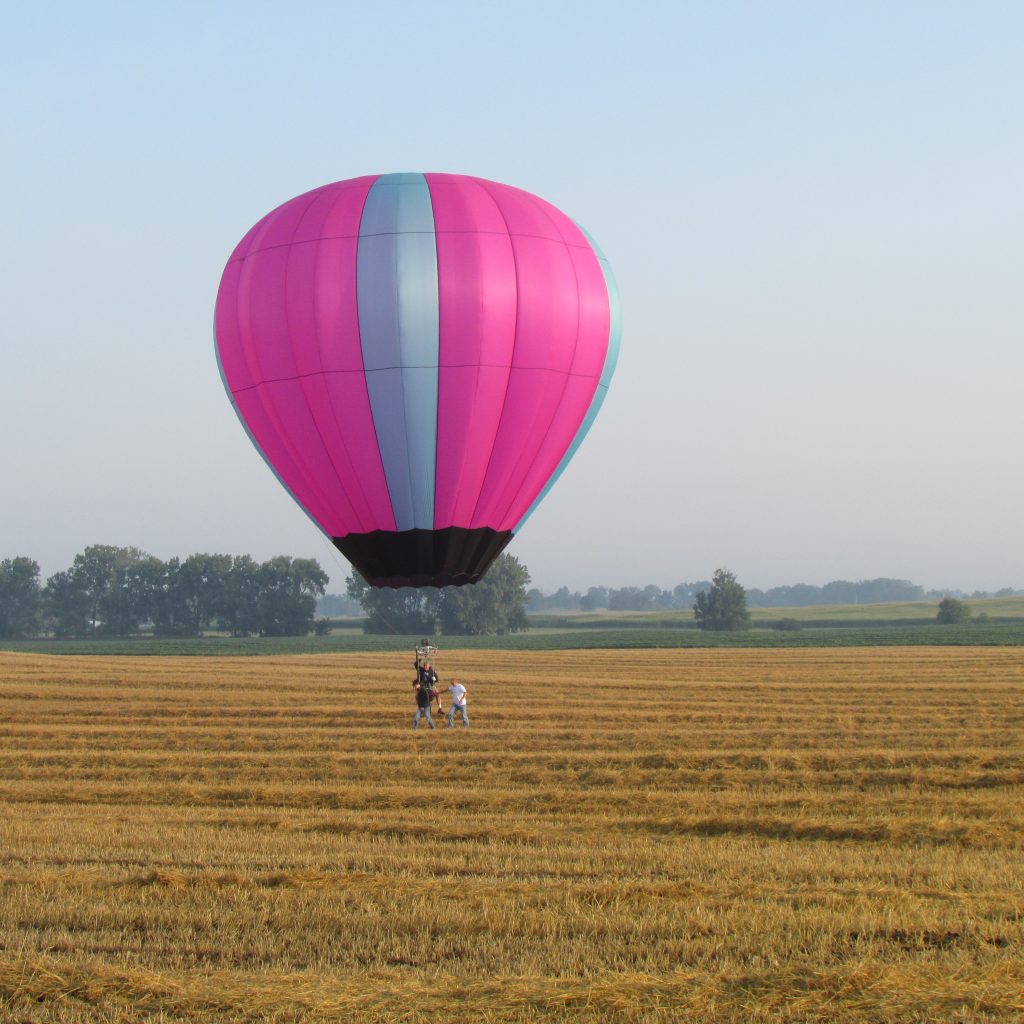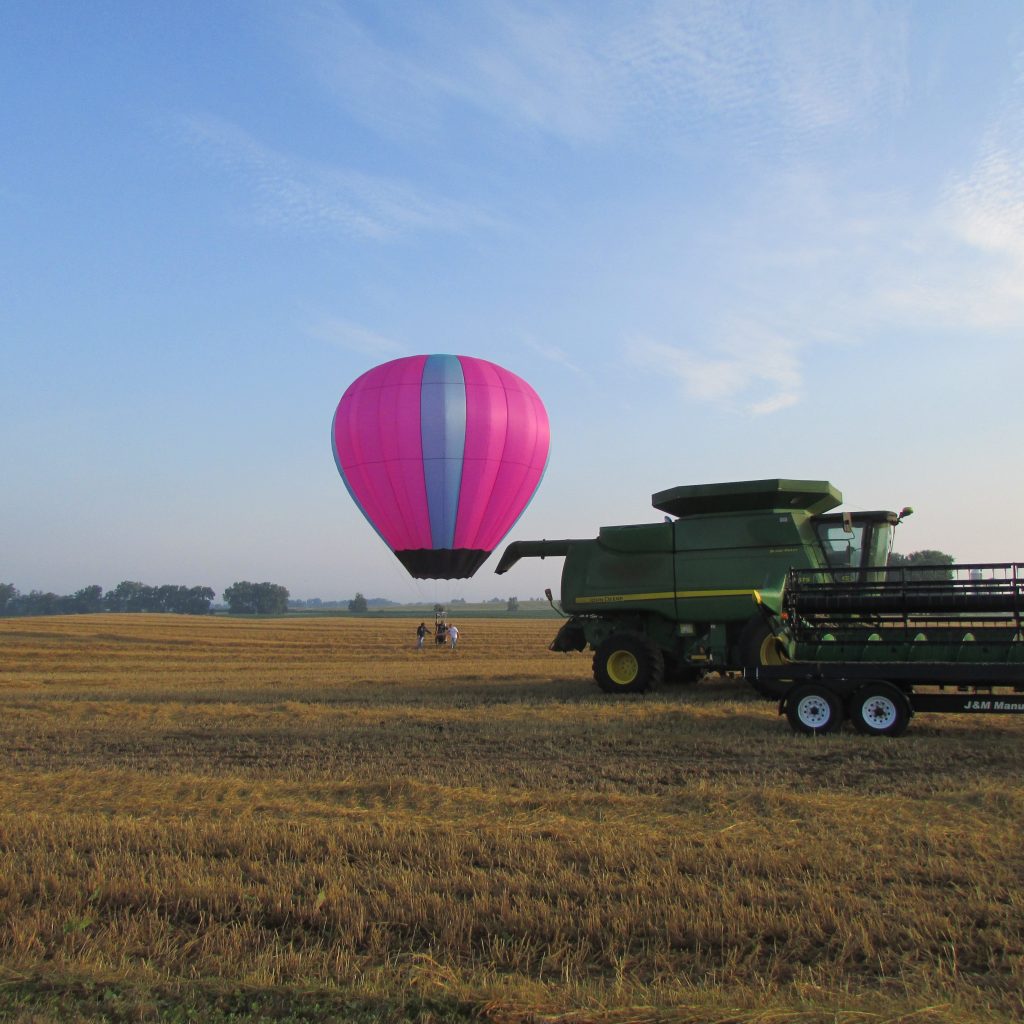 It floated in soon after our wheat harvest was finished.
Burgers and balloons will come to Burger Fest on August 14, 2021, in Seymour Wisconsin.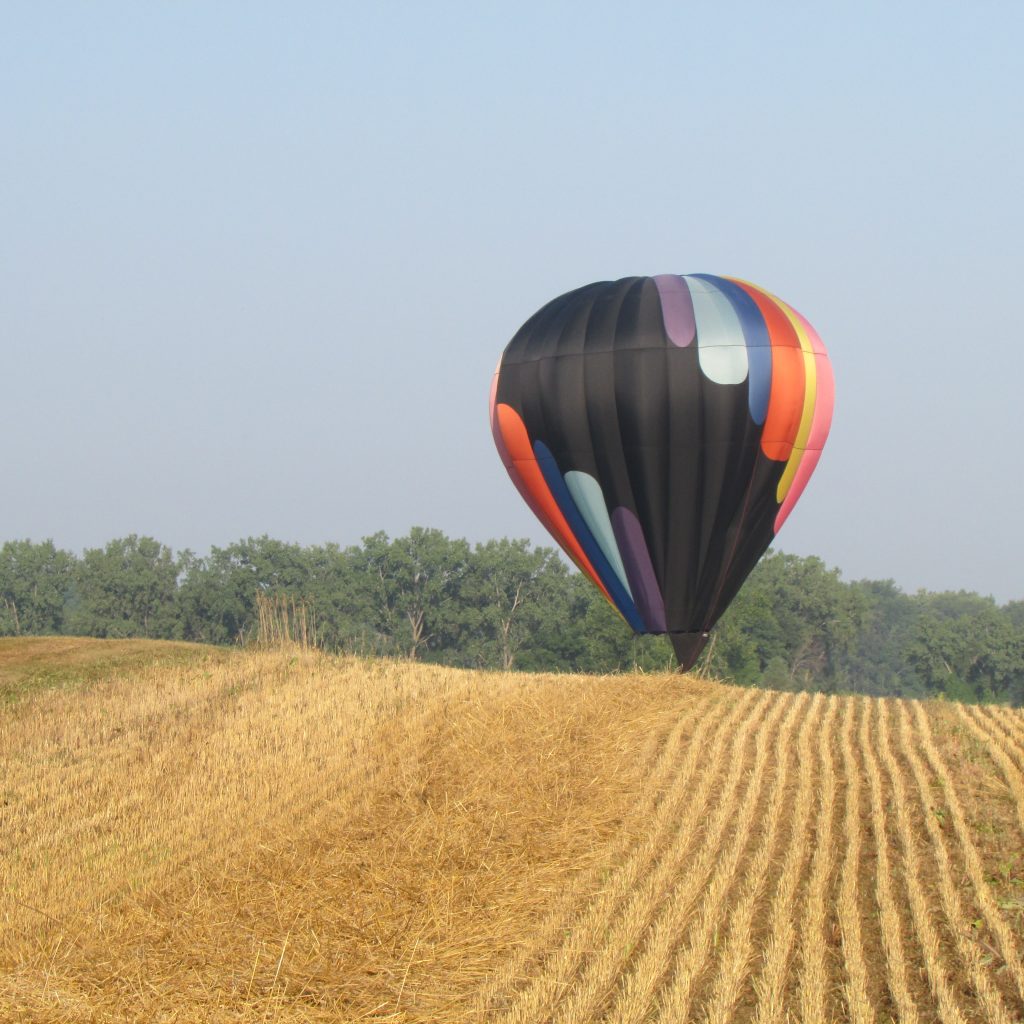 Children of all ages love the parade. It starts this year at 10:45.
Until next time, that's it from Sunnybook Farm.
Copyright © 2021 Susan Manzke, all rights reserved