I write every day on my blog, but writing individual letters seems like a lot of work for me. I've found a solution.
After digging through a box, I found a bunch of postcards Bob and I had gathered over the years. The oldest is from our honeymoon in 1973 when we stopped at the Arch on our way home.
Anyway, I used these cards the other day to write short notes to people–the space limits what I can write and if the cards are small enough, they only cost 35 cents to send.
Anyway, now a few people will find a little greeting in their mail that isn't a bill, an advertisement, or political.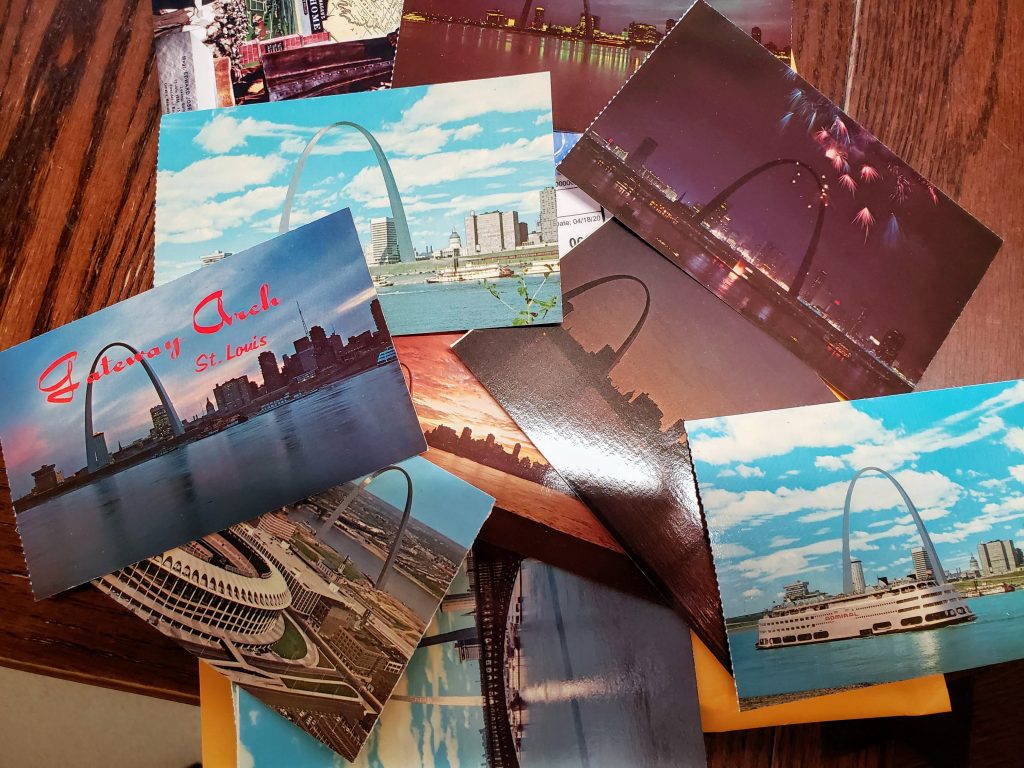 I hope they enjoy my efforts.
I even sent some to grandchildren. Of course, they like to get mail, too.
This is nothing earthshaking, but it is an idea of how to use those vacation postcards that never got mailed. Postcard souvenirs will now brighten up someone else's day. 
If your vacation souvenirs are postcards like mine, maybe it's time to send them winging on to a mailbox. You'll brighten someone's day, I guarantee.
Copyright © 2020 by Susan Manzke, all rights reserved