Yesterday afternoon I was on the Internet visiting face to face with friend, Pauline, in Tasmania. At the same time, Bob was waiting for a truck to arrive to pick up the corpse of an old tractor.
I didn't know exactly when Bob went outside. I was too involved with Pauline. We hadn't connected in months and I didn't want to miss the time with her–it was 3:45 pm Thursday here and 6:45 am Friday in Hobart, Tasmania. You can see why it's hard to connect at the same time.
If I had been outside, I would have taken photos of the tractor (missing one large back wheel) as it was loaded on the truck. Bob was impressed with the process.
Months ago, someone else tried loading that tractor and couldn't. He left it out in a spot where it was in the way. We were so glad when this truck came and was successful with the loading.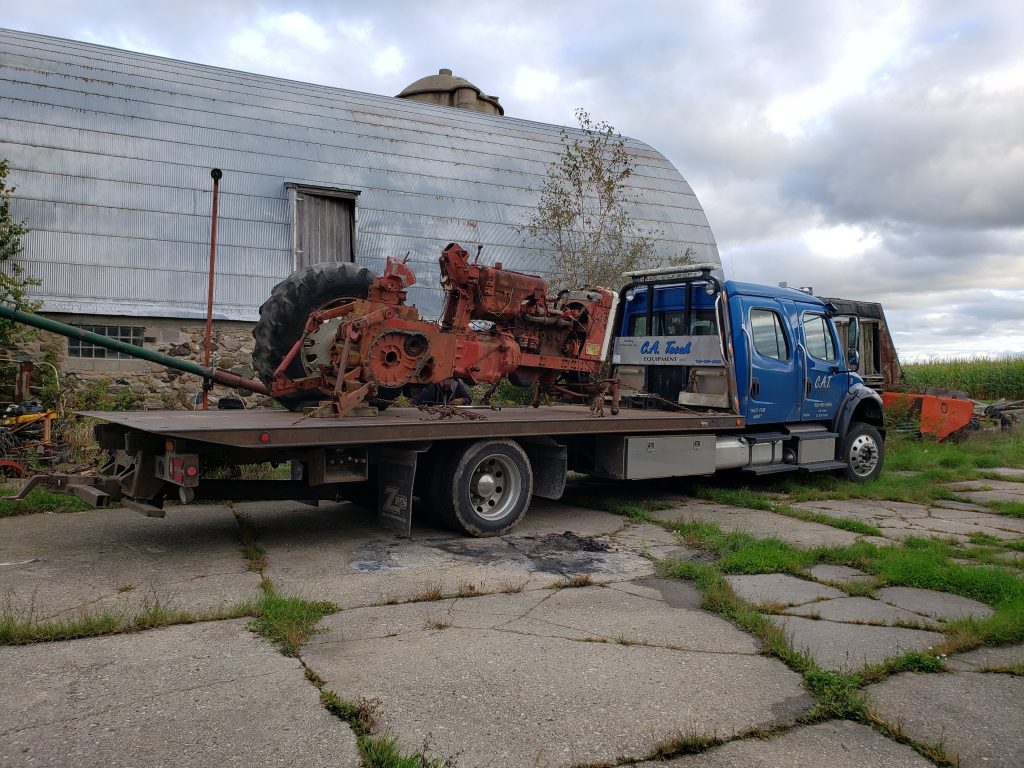 I arrived as the last chains were set in place after the tractor was loaded.
The truck couldn't use our farm driveway as that is just mushy from all the rain. He was sure to have gotten stuck there.
Instead, he had to back out between our buildings, which was a tight squeeze.
I held my breath as he backed out. The mirrors on his truck were sure to hit the building.
No worries. This expert driver knew exactly what he was doing and was soon on the road with his load.
Both Bob and I were impressed.
Copyright © 2019 Susan Manzke, All rights reserved