Our daughter Rebecca and I took a ride today to Stevens Point for a fashion show at Bria Bella, our daughter-in-law Tara's boutique.
The show was delayed from the original July date when a terrible storm hit, and damaged the area. Today we had lovely weather. Not a storm in sight.
Before the show, I got to visit with grandson, Ethan. He was taking some time away from his freshman studies at UWSP and helping out on this special day at the shop.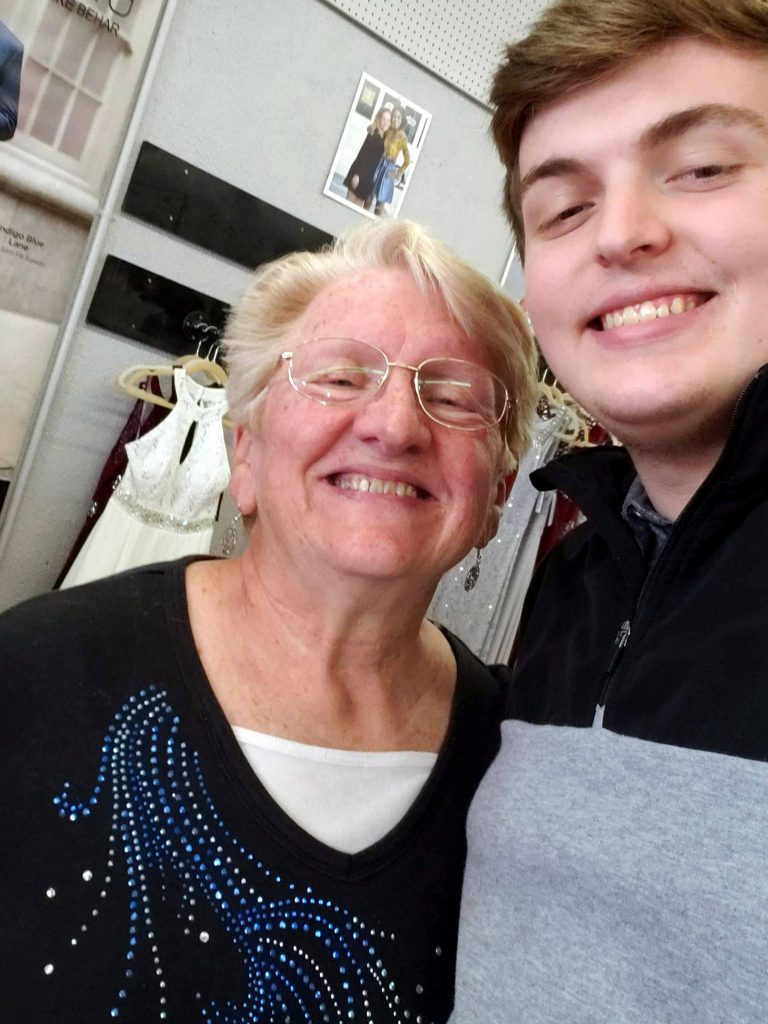 Watching the guest models show off clothes from Bria Bella was a lot of fun. I'm so happy to be able to have made the trip to Point. Thanks Rebecca for driving.
FYI: Bob stayed home today deciding he wasn't up to too much walking, or hanging out in a woman's fashion boutique. It really was a ladies day out for Rebecca and me.
Copyright © 2019 Susan Manzke, All rights reserved