The apples on our trees are coming down. A wicked wind in hurrying them off the trees.
Bob wants to mow the grass under the trees, but he can't. The apples are in his way.
What to do? Pick them up.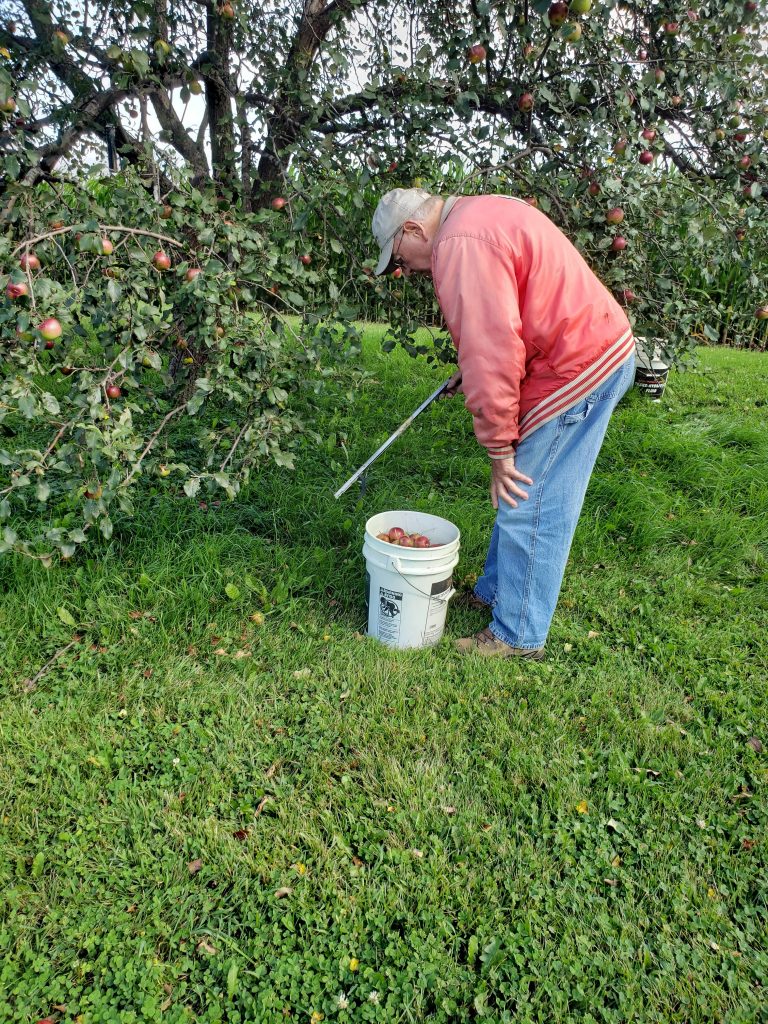 Bob can not pick up off the ground, so he uses his grabber. I just lean over and pick up as many as I can.
We both had to watch for falling apples. A healthy wind was bombing us with the fruit. Good thing the apples are rather small this year. These don't hurt so much when they drop on our heads.
Hopefully, we'll get some good apples off the trees before they all blow down.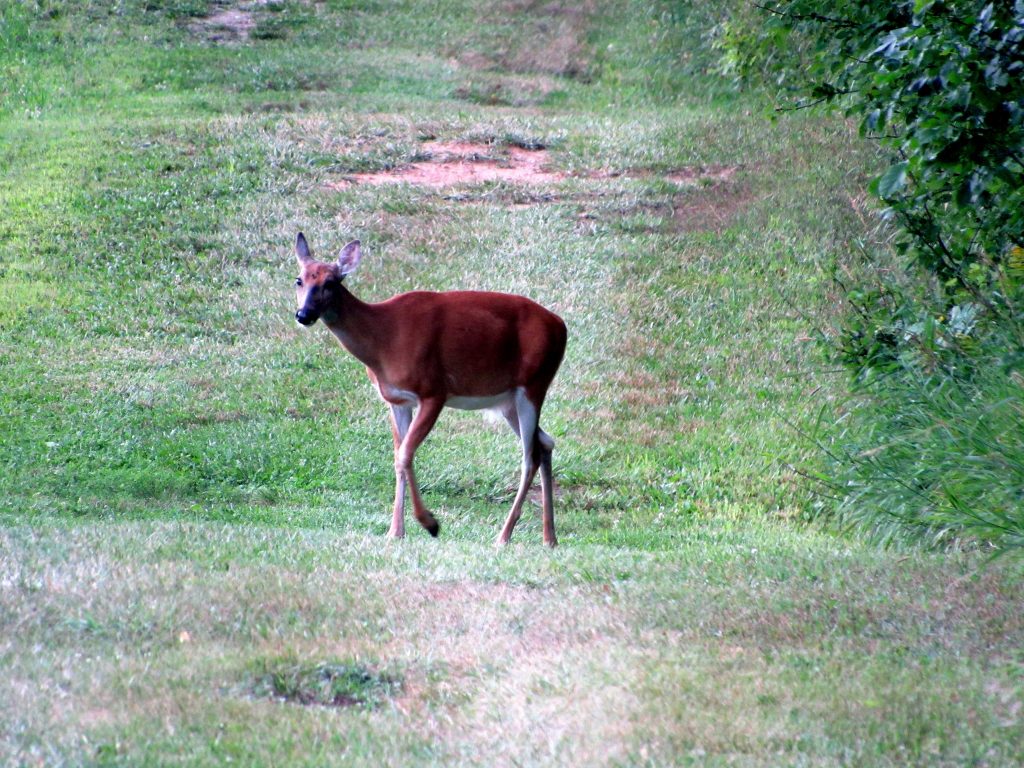 Wonder what we do with the apples that have fallen? We take them down the lane and toss them in an unplanted area where we just happen to have our critter cam set up. It isn't our fault that deer and other critters come and eat some of the discarded fruit.
Copyright © 2019 Susan Manzke, All rights reserved