Our cart drives are limited these days down our farm lane. Water continues to block our lane for cart rides–don't want to risk getting stuck–and corn height blocks much of the landscape view.
Last night we took Sunny for a short drive. Clouds threatened.
but a silver lining prevailed.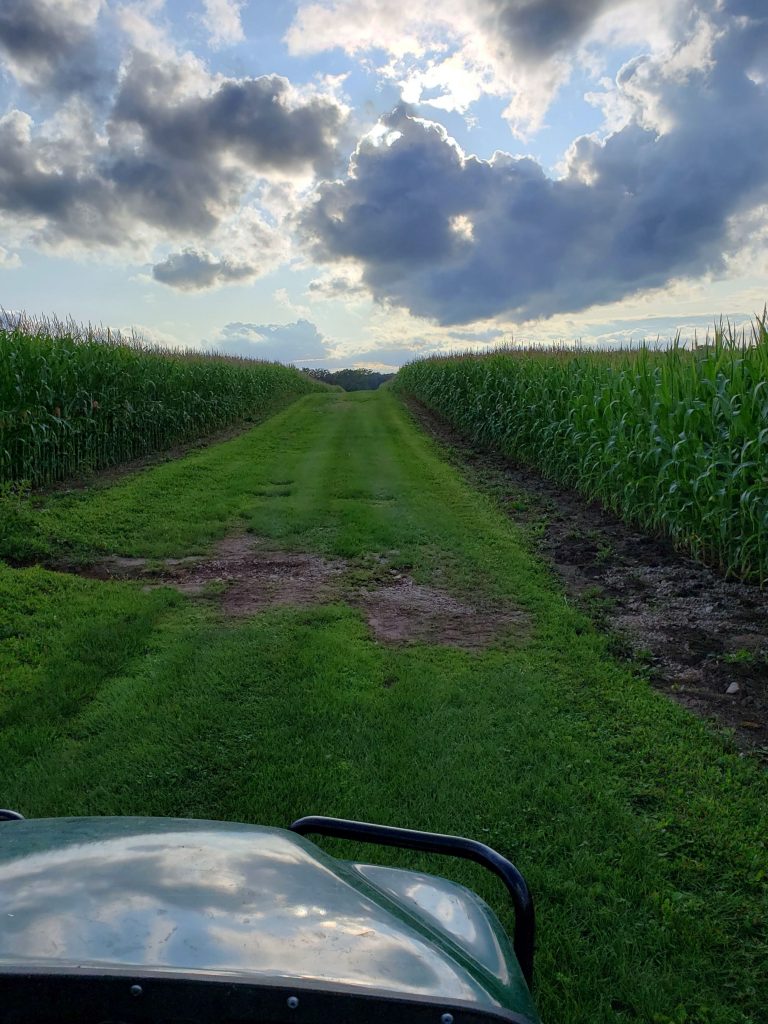 Still, we can't see much of our neighborhood with corn growing so tall.
It's more like a tunnel out there, but still a good ride just being with Bob, and Sunny, too.
Copyright © 2019 Susan Manzke, All rights reserved.