A person is lucky to have friends. I'm one lucky person because I have many good friends. One gave me this recipe a couple of years ago. Her name is Carol P.
I do not care to can. When our children were young and underfoot, I worried they would come into the kitchen when I was canning and get burnt. What usually happened, as I was trying to keep them safe, I burned myself.
Today I finished making Zucchini relish and canned it.
The peppers were chopped and added to the rinsed and drained zucchini and onion mixture–I sure hope I rinsed out the salt well enough. It does take a lot of work to get everything set.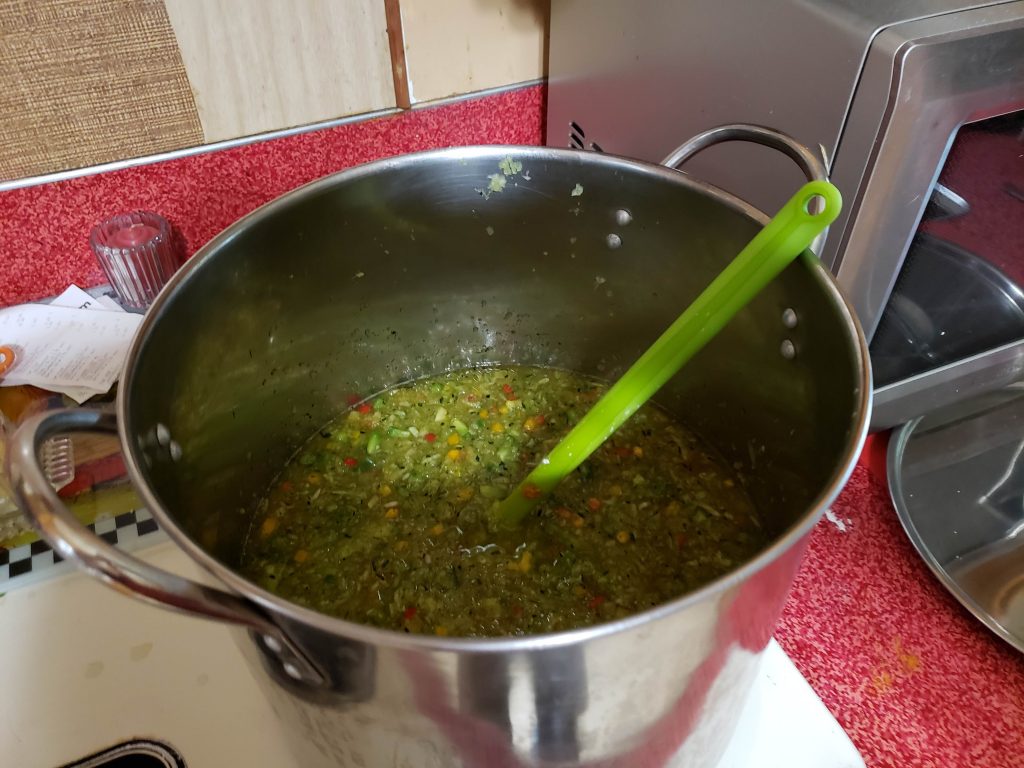 After simmering the concoction for half an hour, I filled my heated jars. Today I tried another friend's suggestion of using the oven to finish the pickled mixture instead of a water bath–fingers crossed this works.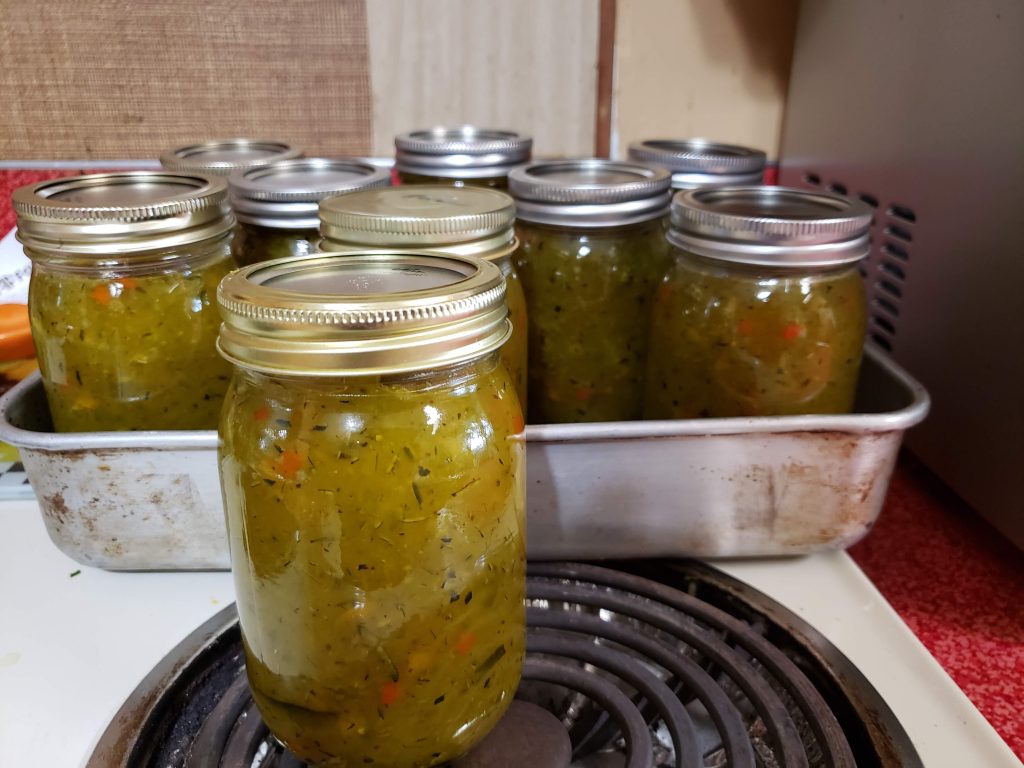 Here's Carol's recipe:
Zucchini Relish (Makes 8 to 9 pints)
10 C. ground zucchini
4 lg. ground onions
5 T. salt
2 1/2 C vinegar
6 C. sugar
2 tsp. celery seed
1/2 tsp. pepper
1 tsp. dry mustard
1 tsp. turmeric
1 T. cornstarch
1 red pepper, chopped fine
1 green pepper, chopped fine
Combine zucchini, onions, and salt. (Use entire zucchini, skin and all.) Let stand overnight. Drain and rinse well. Add rest of the ingredients. Simmer 30 minutes. Fill hot jars and seal. Process in hot water bath if desired. Excellent on hot dogs, brats, and hamburgers–this recipe was published in the What's Cooking? cookbook printed in 1984 by the St. John the Baptist School, Seymour, Wisconsin.
We now have enough for an entire year and some to share.
Let me know if you make your own batch. The first time I made this I cut the recipe in half. That worked just as well.
Copyright © 2019 Susan Manzke, All rights reserved.