I was given two extra-large zucchini to give to our chickens, but I only gave the chickens the inside seeds and scraps. I took the rest and ground it up today with onion and salt. It will sit overnight and tomorrow I will continue with the recipe when I will drain and rinse and drain this mixture and continue making my relish.
Today was enough work with washing up my food processor after using it to grind up the zucchini and onion.
I don't can much these days. I only do a few things I like that I can't get anywhere else. Zucchini relish is one of these things.
Now doesn't that look tasty?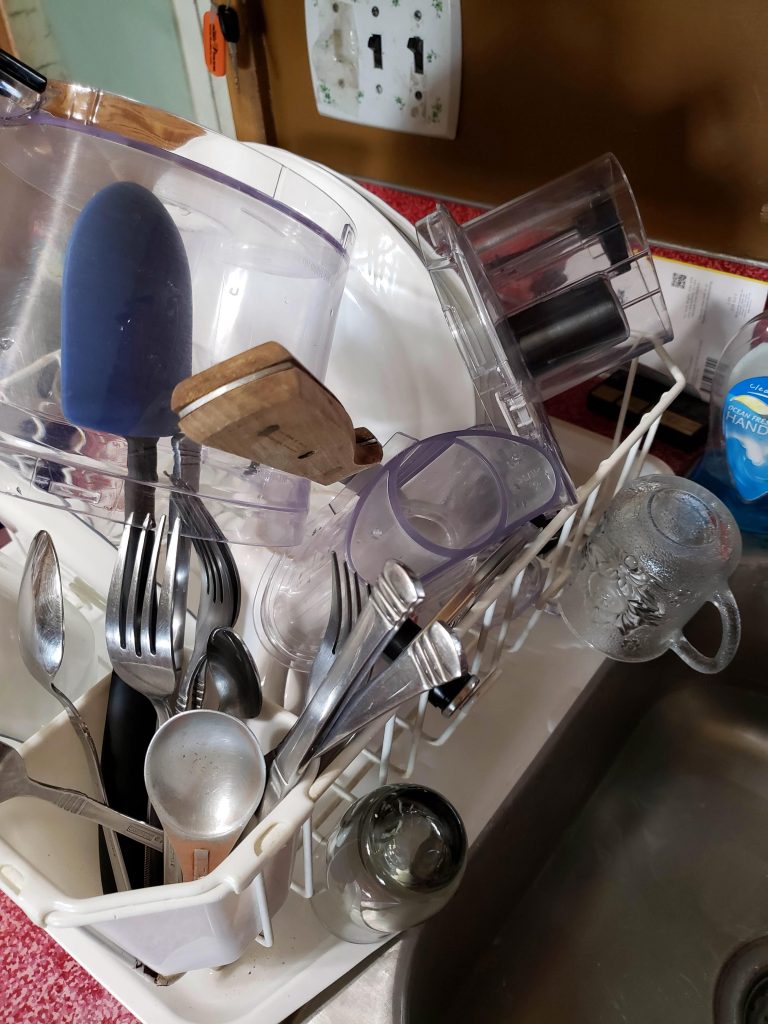 Of course, there's cleanup. I have to admit some dishes were from our lunch.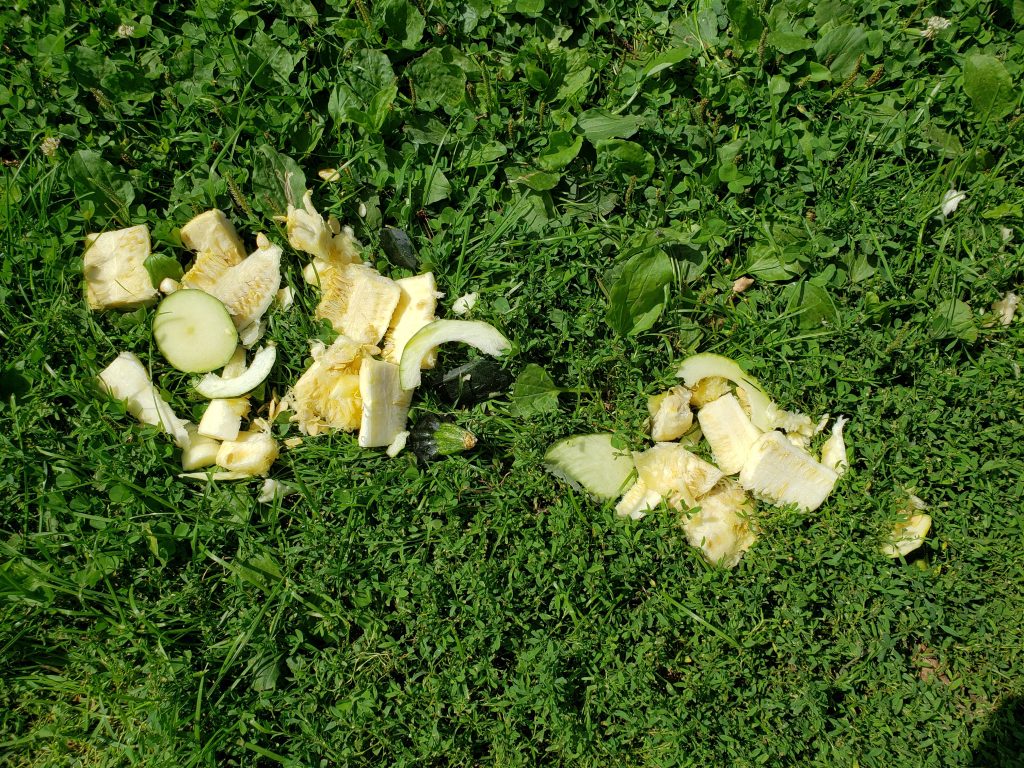 The scrap cleanup will be done by the chickens.
When I blog next, I'll include the complete recipe. Today is just a tease.
Copyright © 2019 Susan Manzke, All rights reserved.