I was sitting by my desk, finishing my next column, when a sharp tone emitted from our weather alert. The radio happens to be within 4 feet of my desk and I almost jumped out of my chair when it went off.
This alert gave me plenty of time to park my car inside the barn before the thunderstorm arrived.
I have to say that last Saturday's alert almost didn't come soon enough for Bob and me. We had been inside, out of the heat, when the alert sounded. Bob went to put the cart in and I quickly parked my car inside the barn as hail was a possibility, just like today.
We weren't outside long and just got back inside the house when the storm hit. That really surprised us. Usually, we are given at least a half-hour's warning, like we were today.
It used to be that one alert would come after another as a storm worked its way through the area. On the new weather alert radio we just set our county and only when our county is included in the warning or watch do we hear any piercing alert.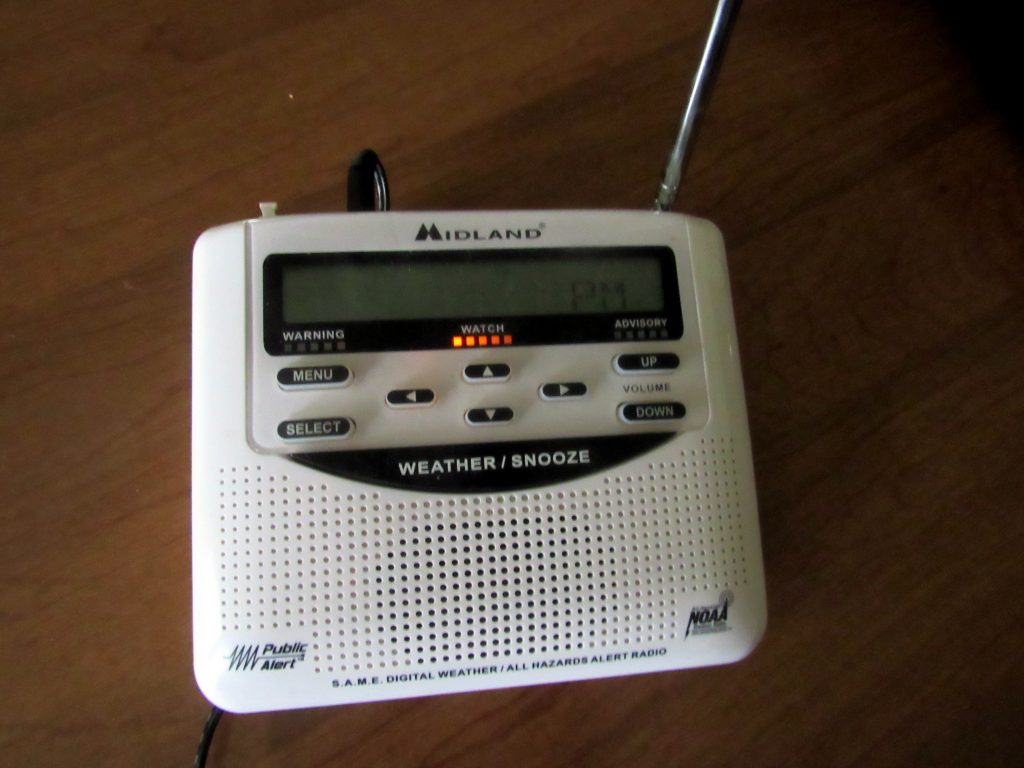 I recommend everyone have a weather alert radio. You don't want to be caught up short if it's time to take cover–it's great to know that some cell phones send out bad weather alerts, too. On a trip, you may need more time to find shelter.
Copyright © 2019 Susan Manzke, All rights reserved.