Bob and I were set up at the Seymour Farmer's Market by 1:30. The market opened at 2, but there were already people walking around.
Even before two I made a sale and happily looked forward to the rest of our time at the market.
About the time of the official opening, Bob said was starting to rain. I thought he was crazy as I just checked my WeatherBug and it had nothing on the radar.
Guess what? It was raining, or at least sprinkling. I moved my books farther under our canopy. The sprinkle didn't stop but speeded up. I had to cover the table with my books, but the rest of my stuff got rained on. It didn't hurt the tiles or Rebecca's trees.
No one shut down during the shower, though some did cover up their displays.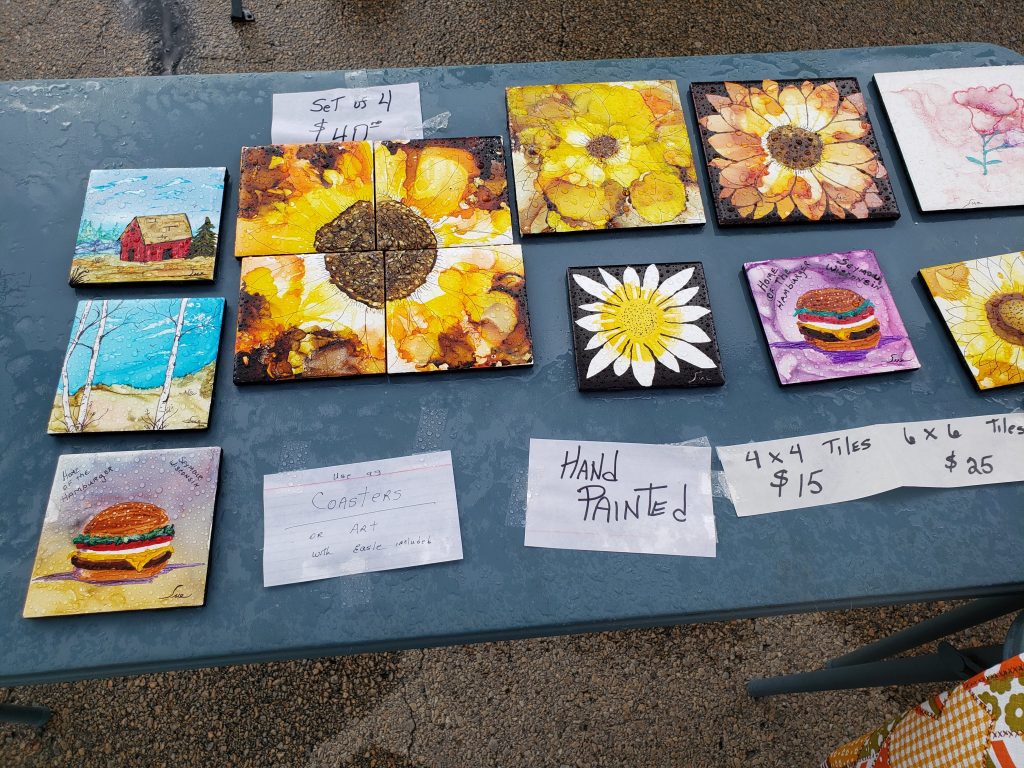 Can you tell that my table and painted ties are wet? No big problem though. After the rain stopped I wiped everything down, uncovered my dry books, and continued selling at the market.
The rest of the day was lovely. Only a small portion of Seymour got the pop-up shower. The rest of town stayed dry and didn't realize they missed the shower.
Copyright © 2019 Susan Manzke, All rights reserved.