There are many pretty places in Wisconsin. One that is not far from our home is the Green Bay Botanical Garden.
One lovely corner (there are many lovely corners) is this spot in the Kress Oval Garden. The statue is of George Kress playing his violin for his wife.
I always like it as it depicts love in later years….Too bad Bob doesn't play the violin, or any instrument for that matter. If we ever had a statue of us together, we would be sitting on the bench together.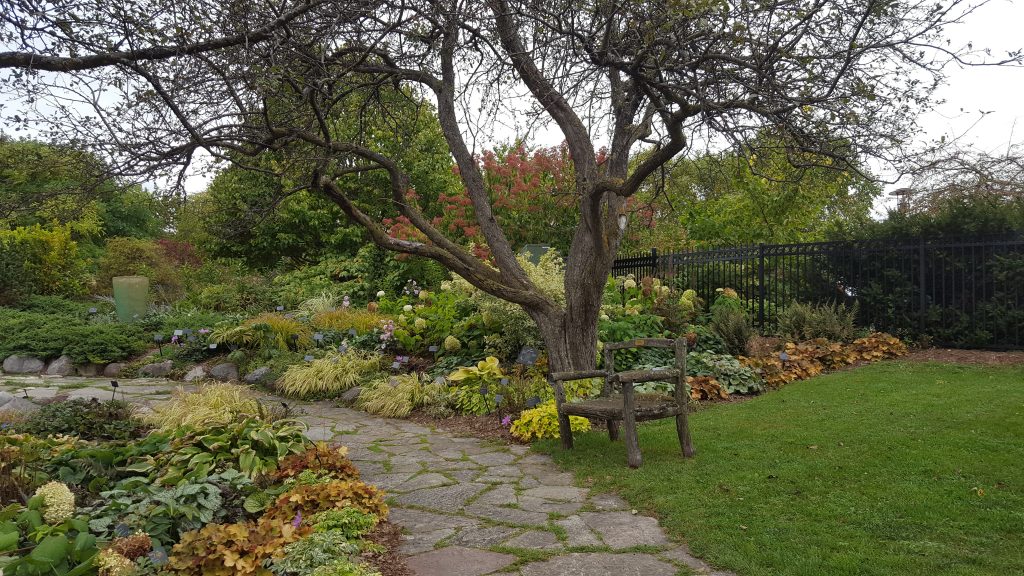 This old apple tree reminds me of those living on our farm as it has seen many years. A nice place to stop and ponder the ups and downs of life.
Copyright © 2019 Susan Manzke, All rights reserved.