Bob started tearing down the back entrance shelter to our back door without telling me what he was doing this morning–I was at my computer working on my next column. Eventually, I figured out he needed an extra pair of hands.
Working together is something we continue to do. These days, Bob can't bend low, but I can. He can't tip his head back to see high spots, but I can. I'm also able to pick up things he drops before he goes for his grabber.
This entrance had been built 40 years ago and had deteriorated. Bob's plan was to take down some of the rotten parts and replace them with new treated lumber and that is what we did.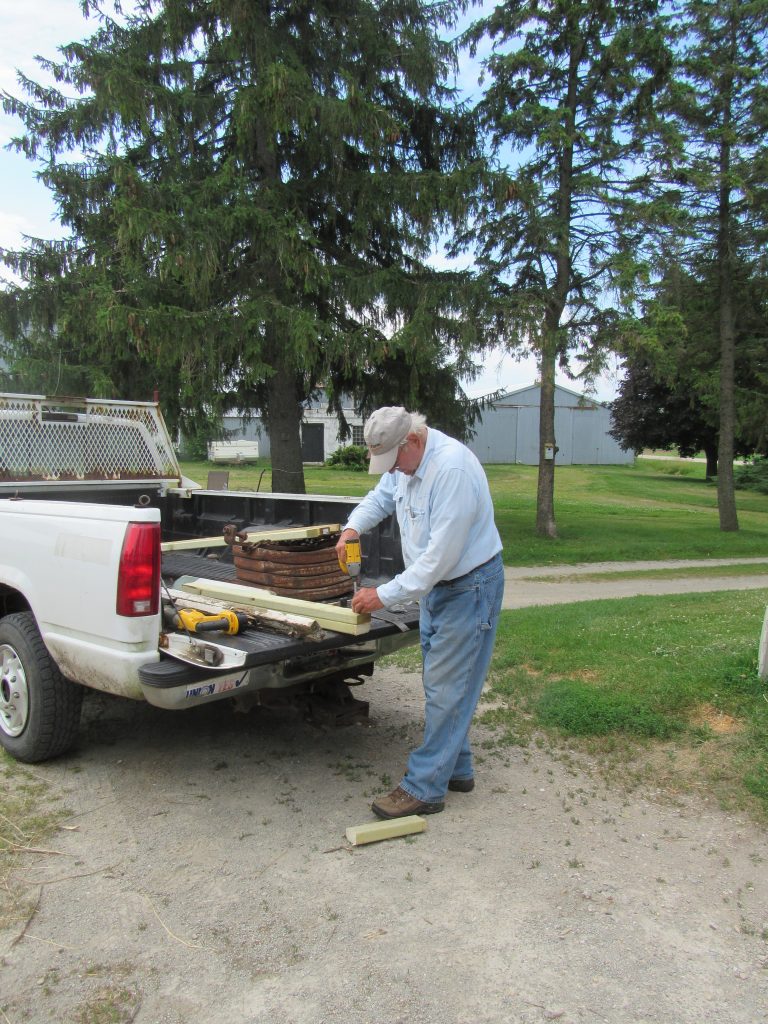 Bob used the back of his truck as his workbench.
I came in handy when we attached the wood at ground level.
Bob could easily reach what he needed at the tailgate level.
It got too hot to work so we didn't finish completely, but at least we could close the gate again when we left this project today.
When we went into our cool house Bob smiled and said, "It's good to know that we can do something for ourselves again." (He hates to ask for help, even from me.)
Copyright © 2019 Susan Manzke, All rights reserved