Sometimes I can just sit back and watch someone else work. This past weekend that's just what I did.
On Saturday, son Russell and his son Harrison came for a visit.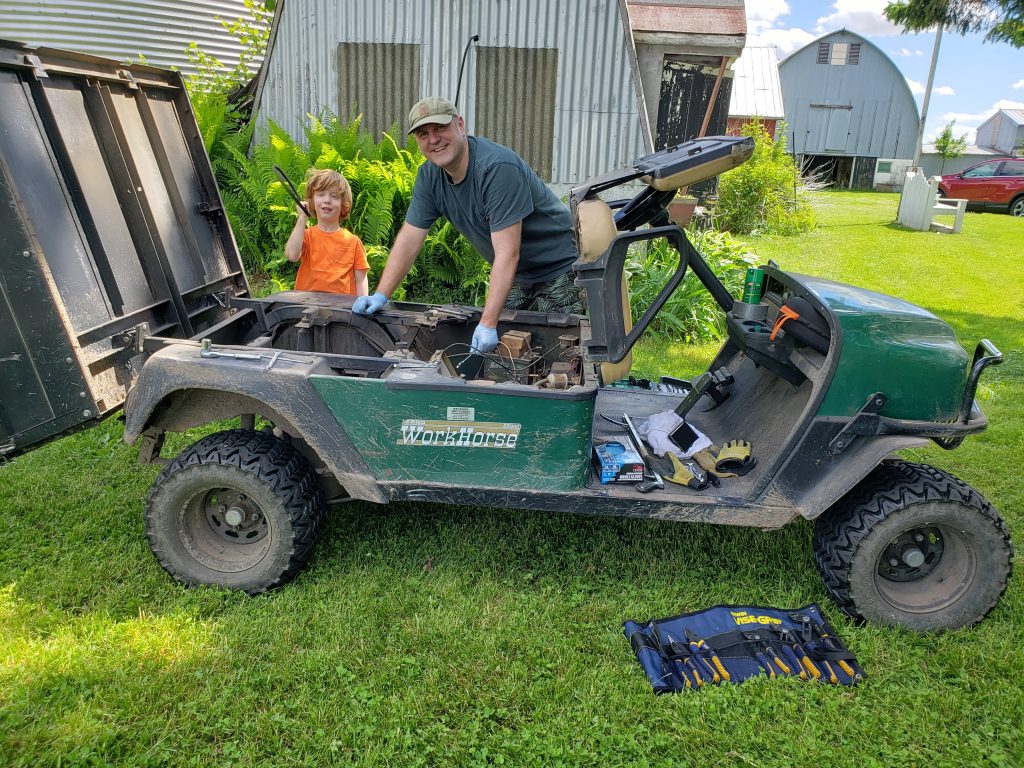 Russell put in new belts, starter, battery, and I don't know what all in the cart.
At the end of the day, Russell took a ride on his dad's zero-turn mower.
Last year, Russ built the framework for the mower so his dad could do one of his favorite things, mow. Bob was so pleased that he could actually work all last summer because of this creation of Russell's.
I didn't know this, but after all that he built for Bob last year, this ride on June 6th was the first time Russell drove the machine himself and he enjoyed zooming around the yard, too.
Sunday, Rob and family arrived for a visit and a bit of work, too.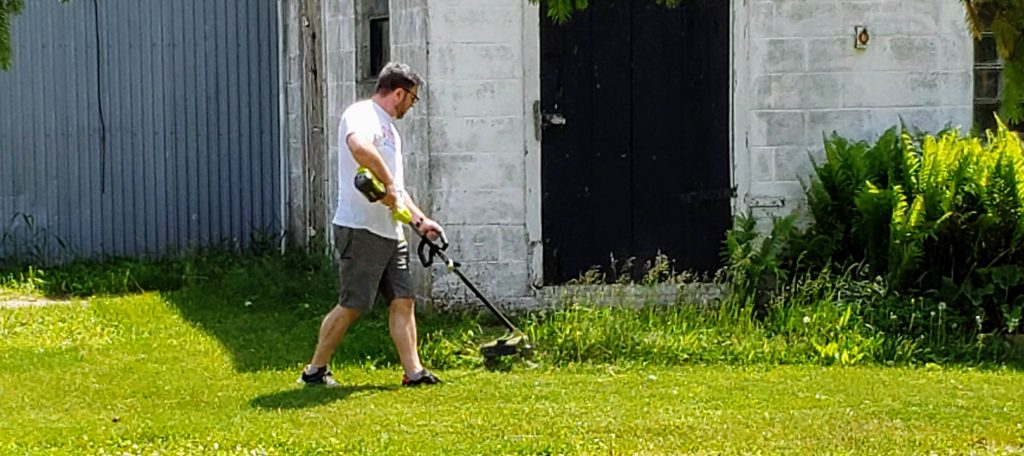 While Rob did some needed weed whacking, Caleb mowed.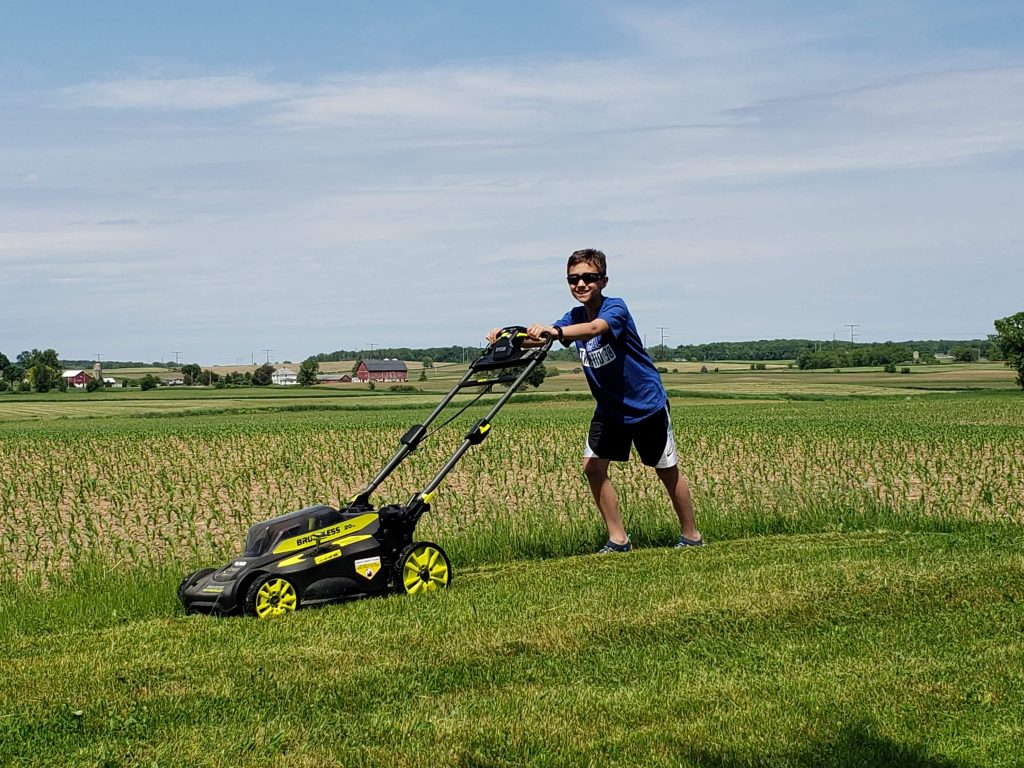 Caleb got to a few patches of grass on our mound system that I missed.
Meanwhile, Aryana got to know my new kitten.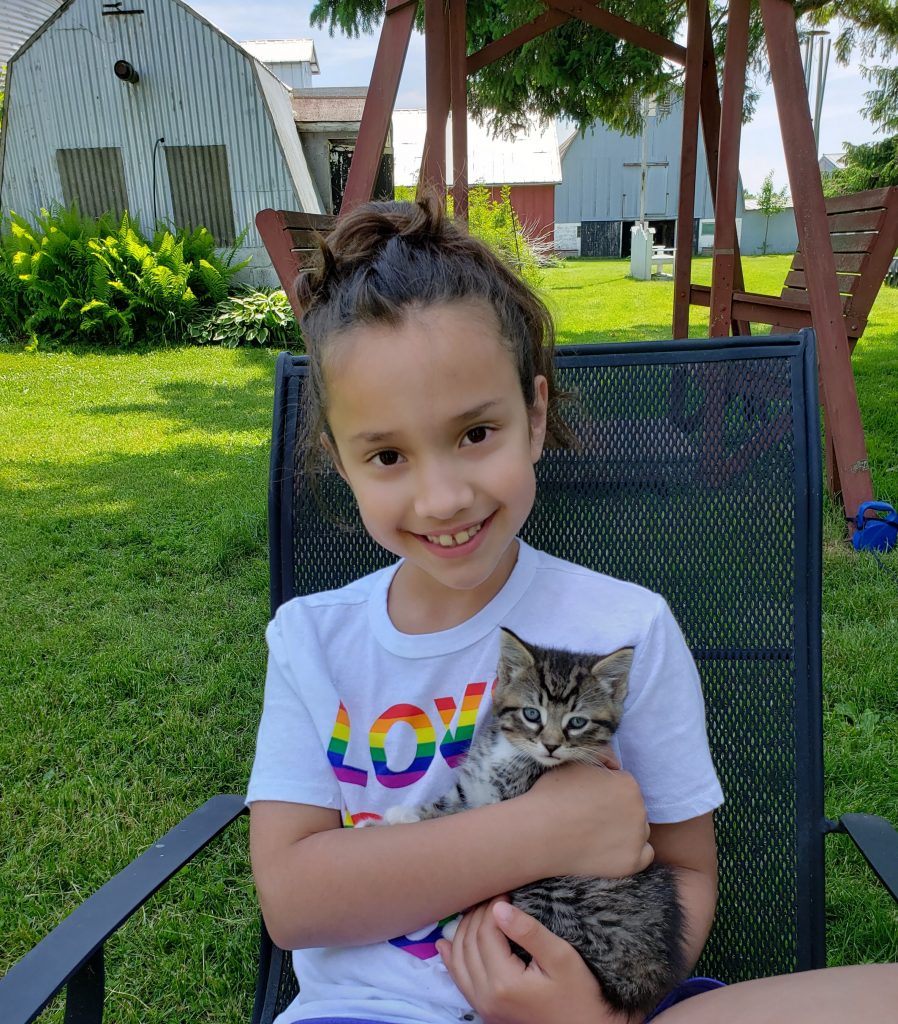 We kept our distance, visiting outside, but that worked.
I wore myself out just being happy.
Copyright © 2020 by Susan Manzke, all rights reserved