Flowers are nice, but I also like some greenery.
Right now the ferns living around Sunnybook Farm are at their height of beautiful greenness.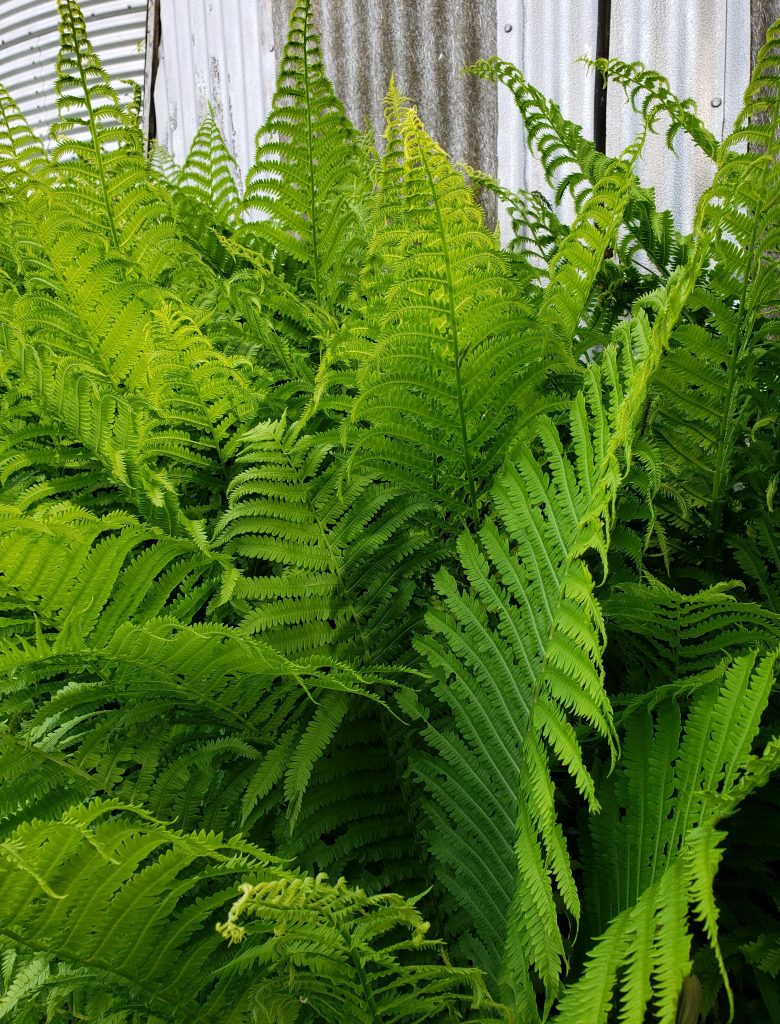 They will not look prettier than they do today. So I thought I'd share a photo here.
Sometimes storms knock them to the ground, but I hope they will remain upright for the future weeks to come.
Ferns and hostas decorate the gardens here. It's may not be easy being green, but green is a lovely color to enjoy.
Copyright © 2020 by Susan Manzke, all rights reserved