There was a winter weather warning last night. Sunnybook Farm was on the edge between the rain and the snow. We ended up with more rain, but we did get snow, about an inch.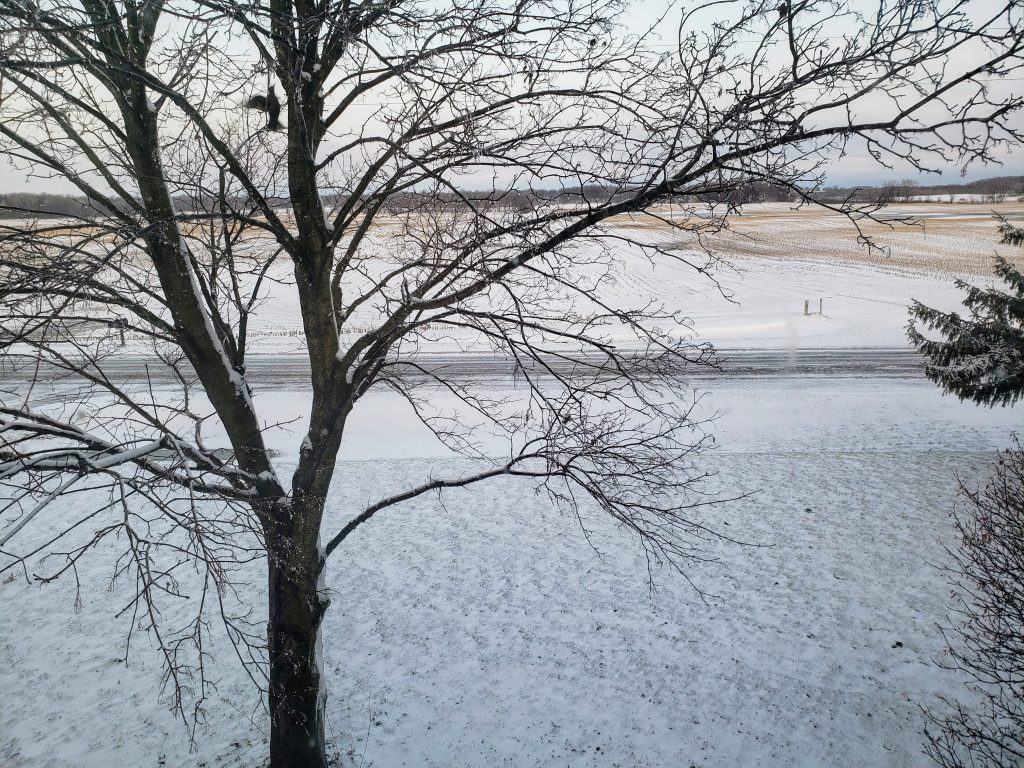 Some places to the northwest of Seymour got a lot more snow, ten to twelve inches. Luckily, that missed here.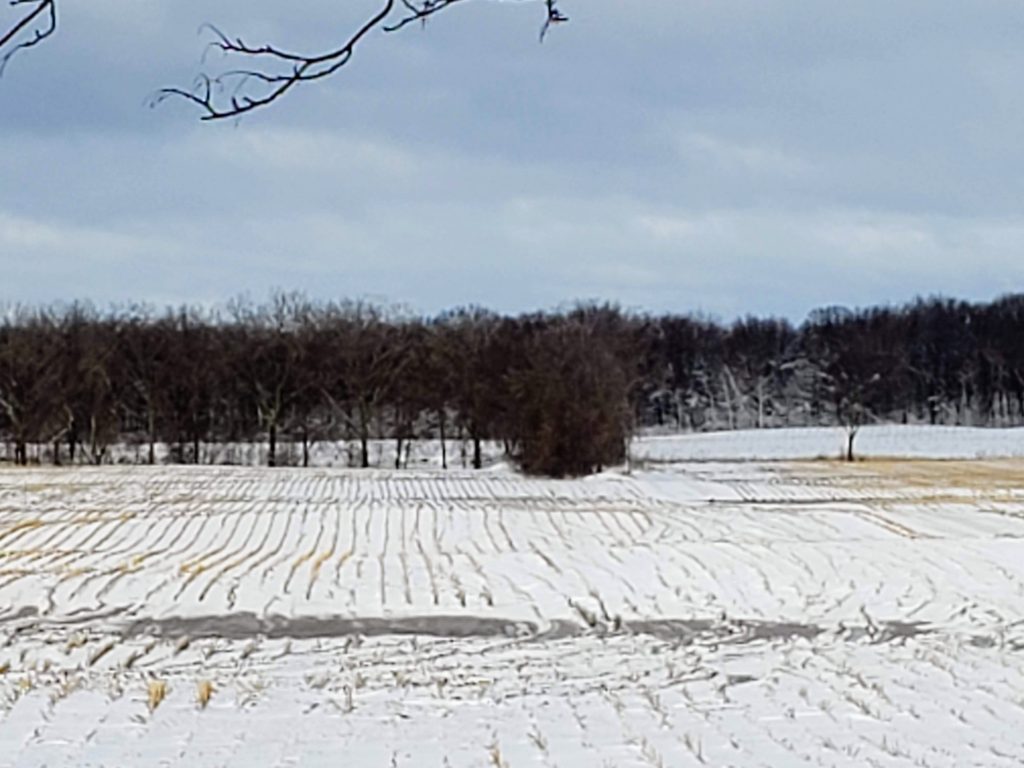 There's no shoveling here.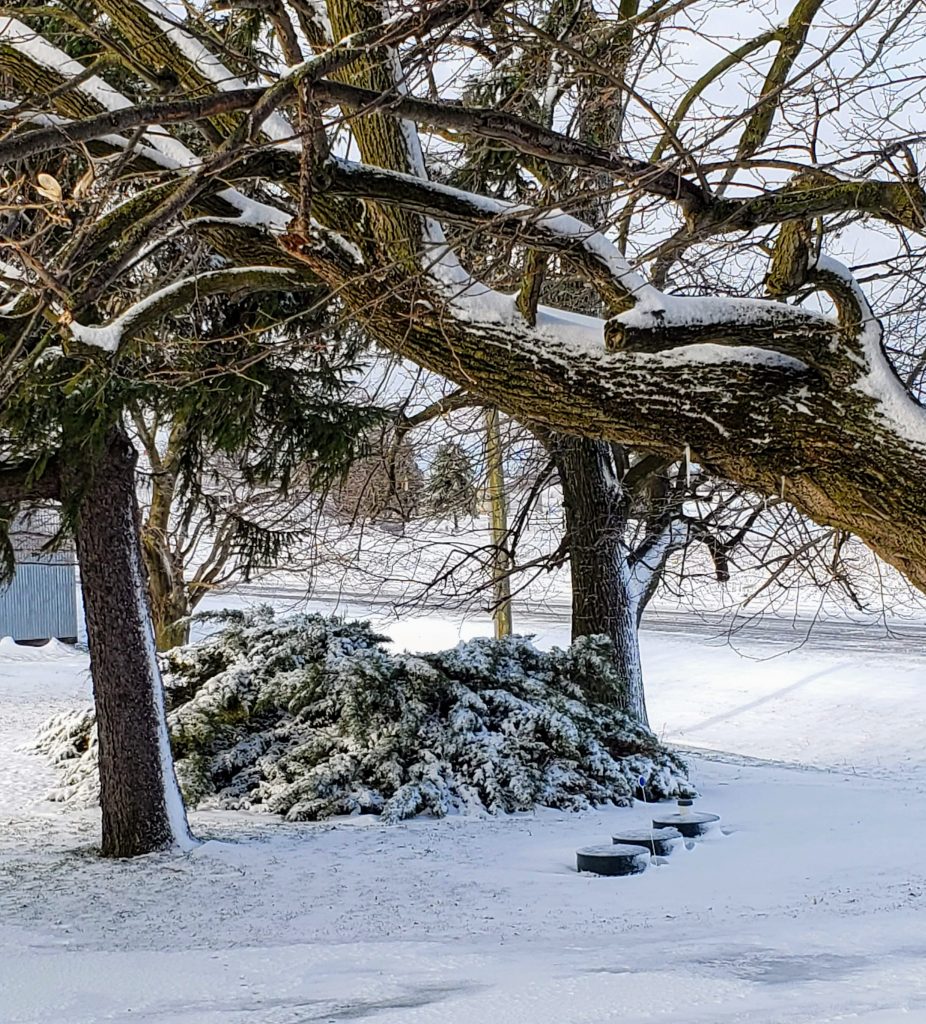 The worst part of the weather is the wicked wind. Good thing the chickens are fed and watered. I do not have to rush out to tend to them.
Old farm tales say that spring snow is good for the growing season. I don't know what the people who got a foot of snow think about that, but somehow I believe they might debate the usefulness of spring snow.
Copyright © 2020 by Susan Manzke, all rights reserved