It wasn't that long ago that women wore hats. Easter was the time to get a new hat and show it off at church.
When my mom put on a hat, I knew she was going somewhere. Even if she went to the store Mom put on lipstick and a hat.
Times have changed. But I happen to have a hat collection. In the past, I've presented hat programs for Mother's Day gatherings and for club meetings. Today, in honor of Easter I'm going to show off a few–some have a netting so may look a little blurry.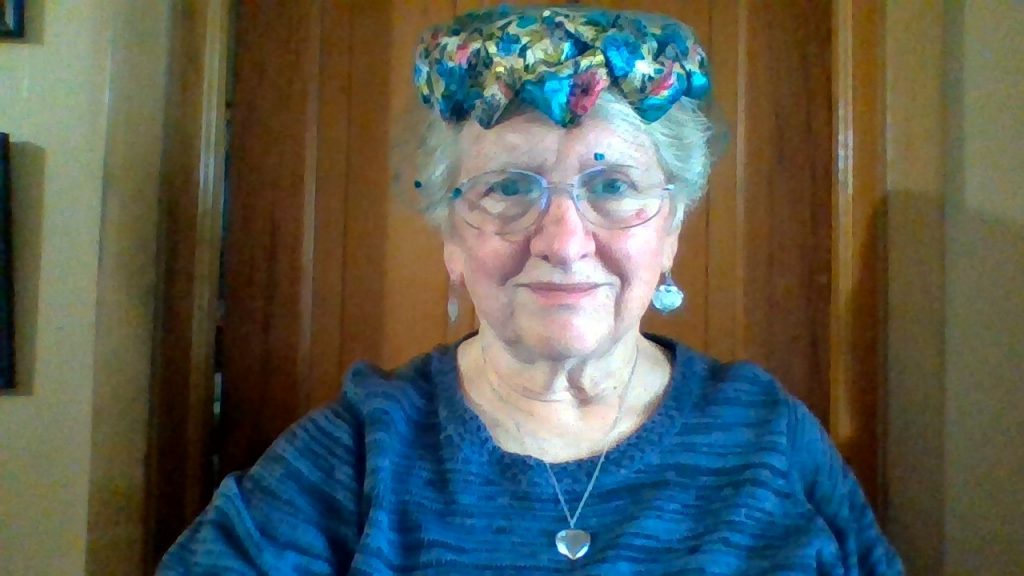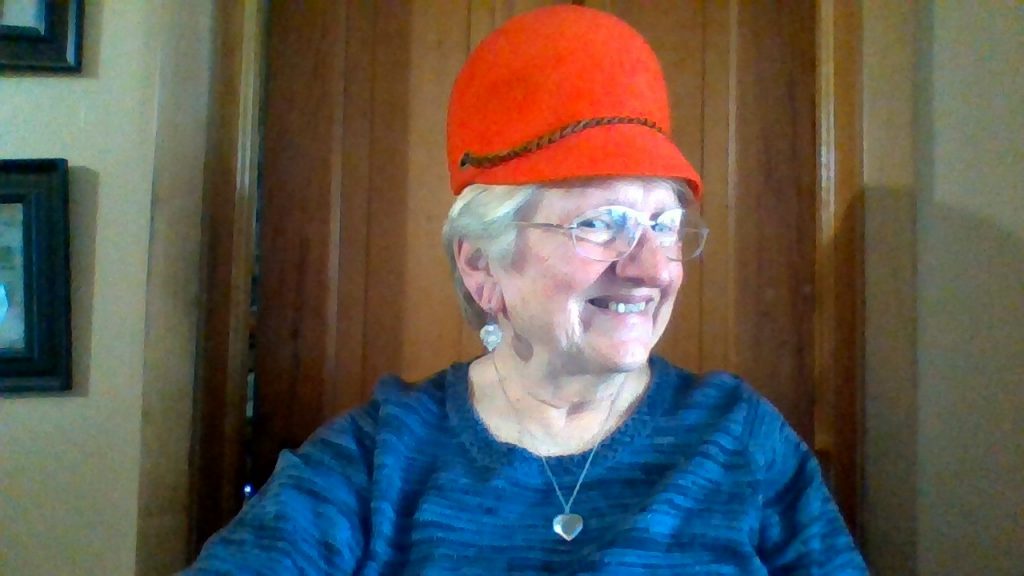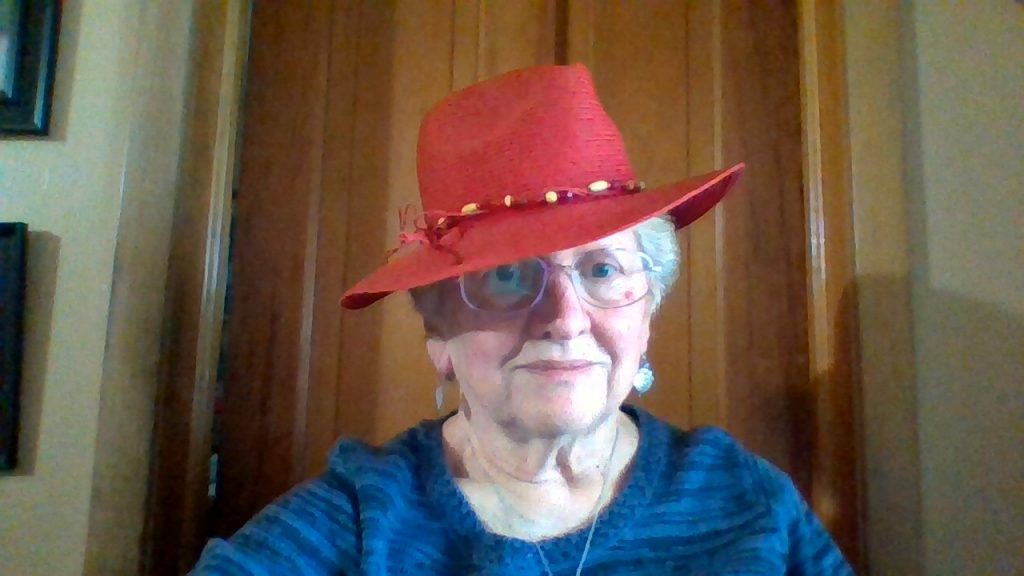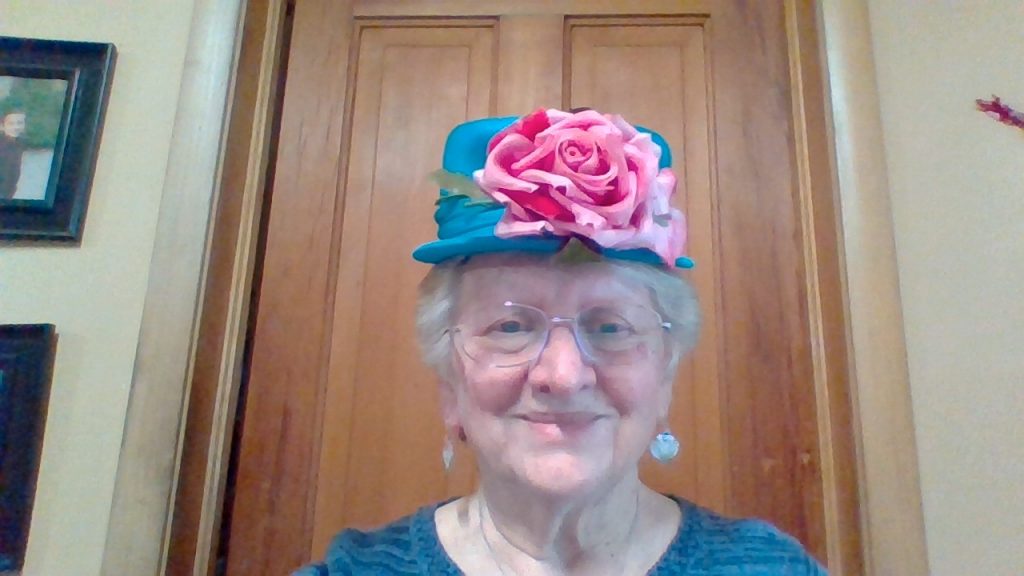 Often my head is too big for a hat, but I show off the hat anyway.
Happy Easter!
Copyright © 2020 by Susan Manzke, all rights reserved