My friend Joyce sent me a copy of her Kolacky recipe. Here it is:
Ingredients: 1 cup room temperature butter, 1 – 8-ounce package cream cheese also at room temperature, 1/4 teaspoon vanilla extract, 2 1/4 cups all-purpose flour, 1/2 teaspoon salt, thick jam or canned fruit filling, such as apricot or prune and a little powdered sugar for dusting
Cream butter and cream cheese until fluffy. Beat in vanilla extract.
Combine flour and salt; add in a fourth at a time to butter mixture, blending well after each addition. Chill dough until easy to handle.
Roll dough to 3/8 inch thickness on a floured surface. Cut 2-inch circles or other shapes. Place on ungreased baking sheets.
Make a 'thumbprint' about 1/4 inch deep in each cookie. Fill with jam.
Bake at 350 F for 10 to 15 minutes, or until delicately browned on edges.
Dust with powdered sugar
Joyce said, "I roll the dough very thin, and cut out squares. Put just a dab of filling in the middle. Pinch opposite sides together (looks like a bow tie). I bake my Kolacky at 375 for 10 minutes, more or less."
I followed Joyce's directions until it came time to roll out the dough.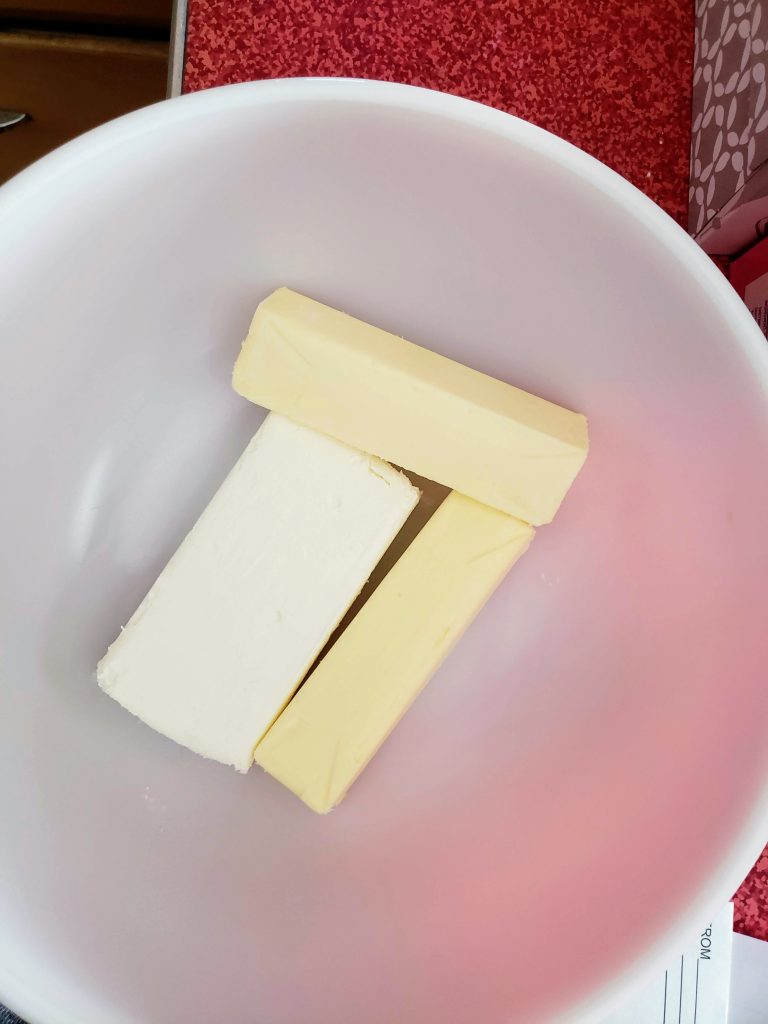 Instead, I used a melon scooper to make balls of dough. I flattened them a bit by hand and made a thumbprint in the center before filling with jelly.
My jelly bubbled all over the pan. I had put too much in. You only need a dab. Luckily I used parchment paper on the pan. The dried jelly looked messy but pealed off the paper and tasted like a fruit rollup.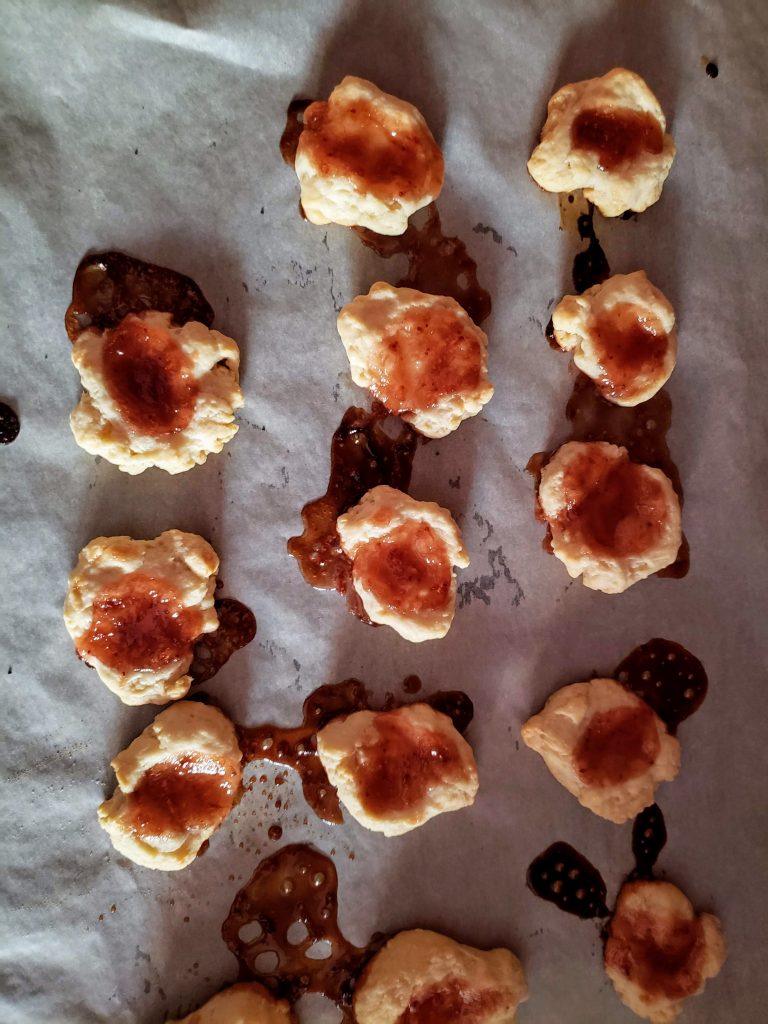 Joyce's Kolacky looked more like the ones my Grandma Jo made. Mine didn't, but they did taste good if a little messy.
Copyright © 2020 by Susan Manzke, all rights reserved