Sunny loves the snow. With new flakes falling, he comes in covered with a blanket of white.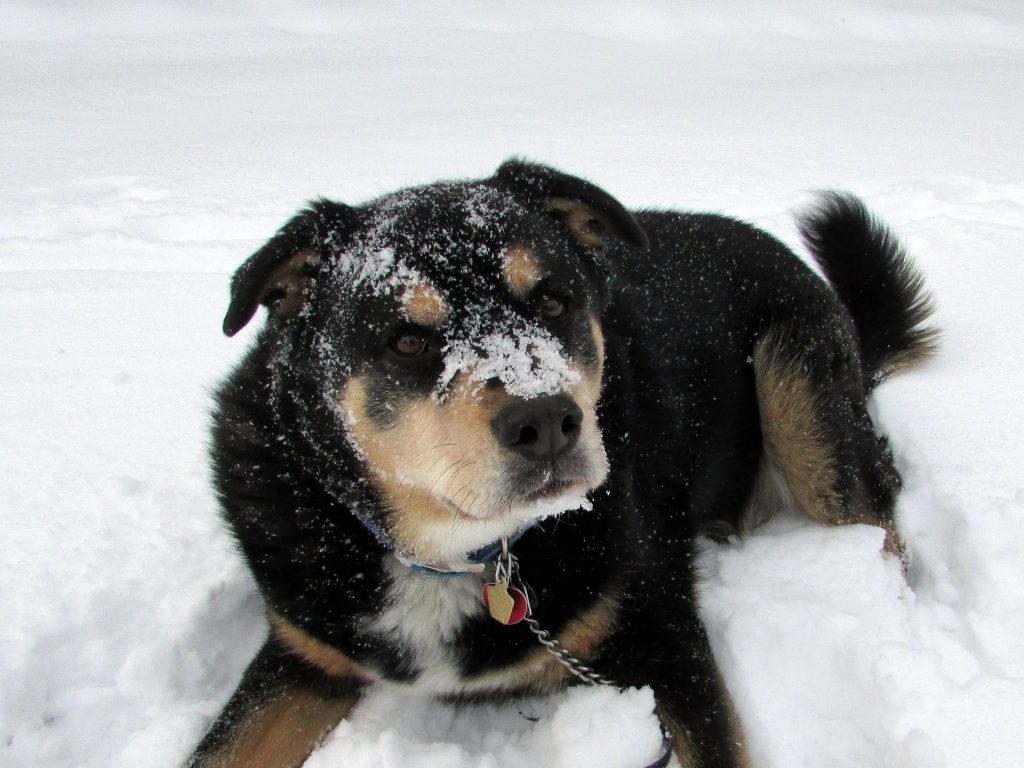 I get a kick out of his antics, except when he comes inside and shakes the snow off before I can towel him off. I guess he wants to share the snow with me.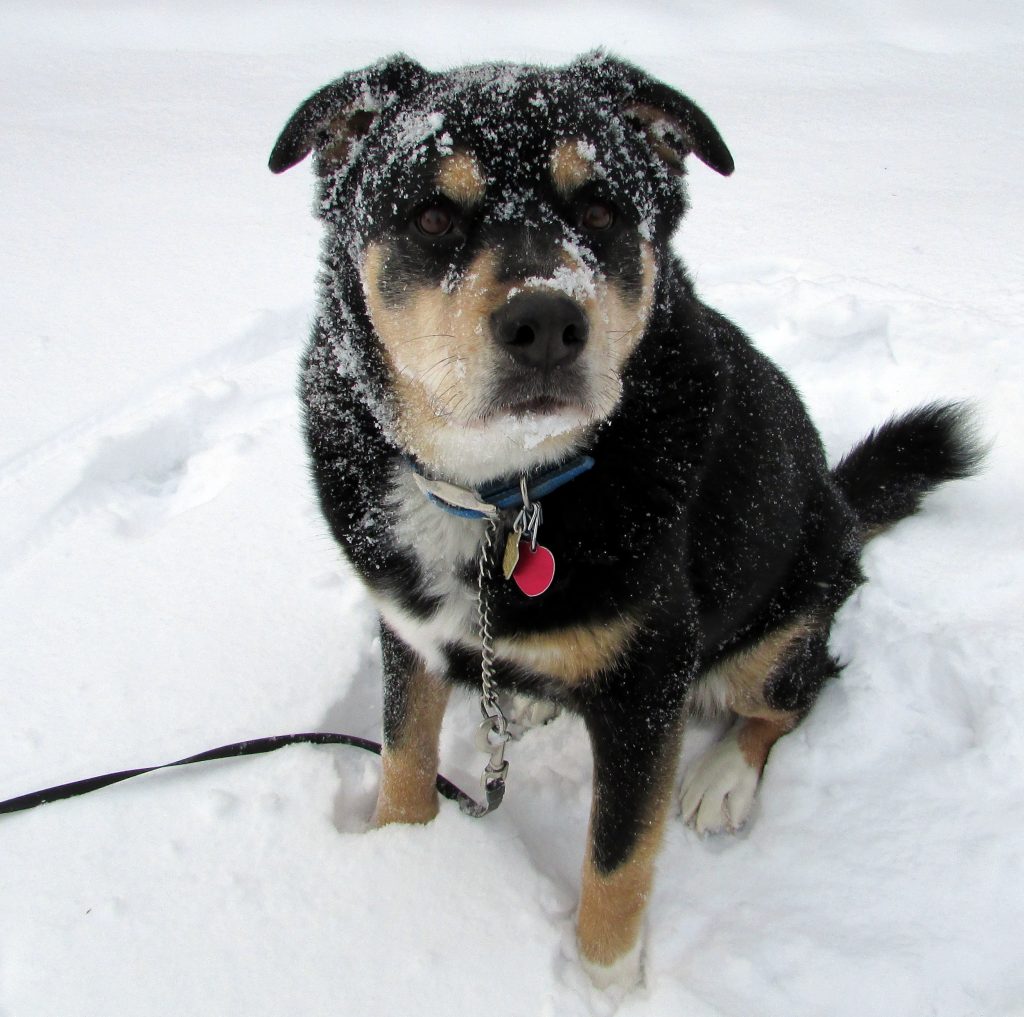 Sunny is good company. He stays close to me, going with me from room to room in the house. Of course, he's always up for a treat, which I provide–but not too much.
"Good, Sunny Boy!"
Copyright © 2020 by Susan Manzke, all rights reserved