Come ride down farm roads these days and you may end up with a two-tone car. I did.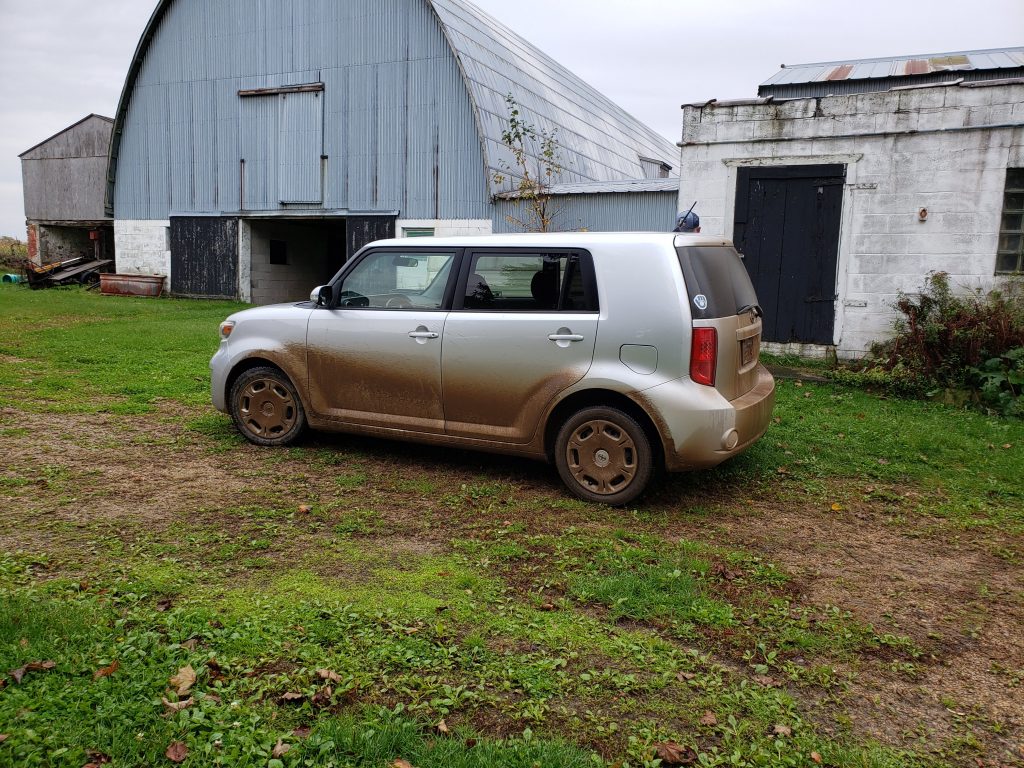 Farm machinery is going in and out of wet fields, leaving trails of mud. It gets scraped off the roads as soon as the farmer can, but some recent mud is inevitable.
Take this as a warning. Harvesting this year is a bugger for farmers. They would rather not have the mud, but wet weather has made mudpies of many fields.
Lucky for me, my husband is fast with a power washer. Bob said he'd take care of the addition of mud to my car exterior.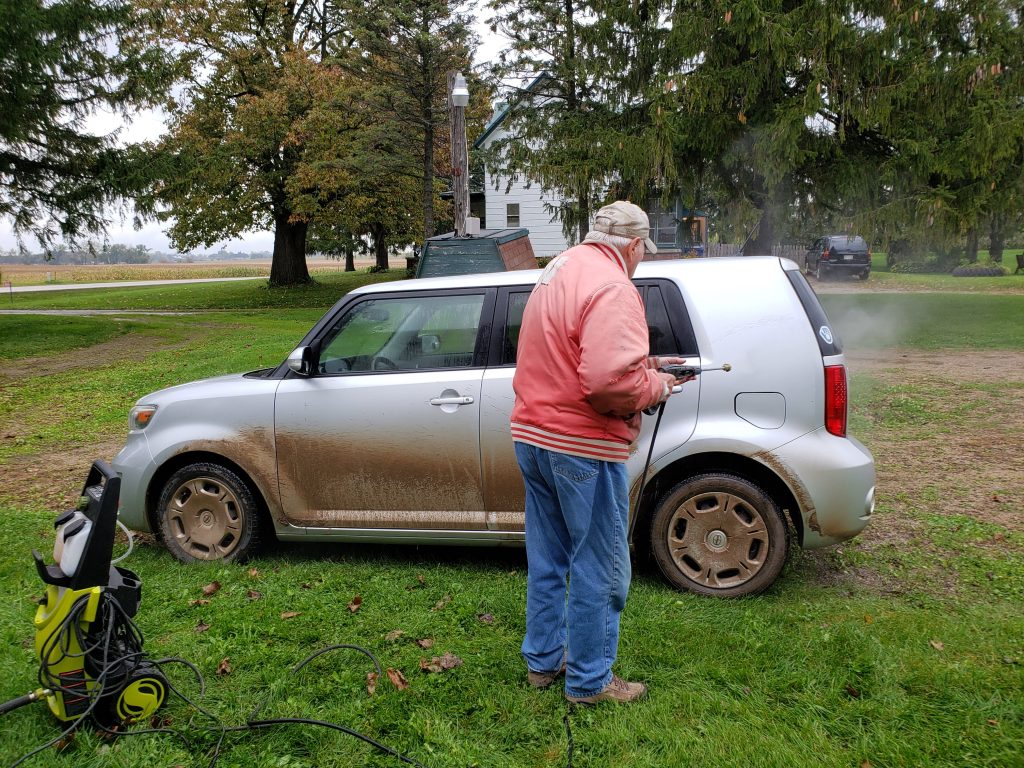 It didn't take much spraying to bring back the silver.
Thanks, Bob.
Copyright © 2019 Susan Manzke, All rights reserved