I thought I'd share another deer photo taken on our critter cam.
This beauty came to munch on an apple and posed right in front of our camera.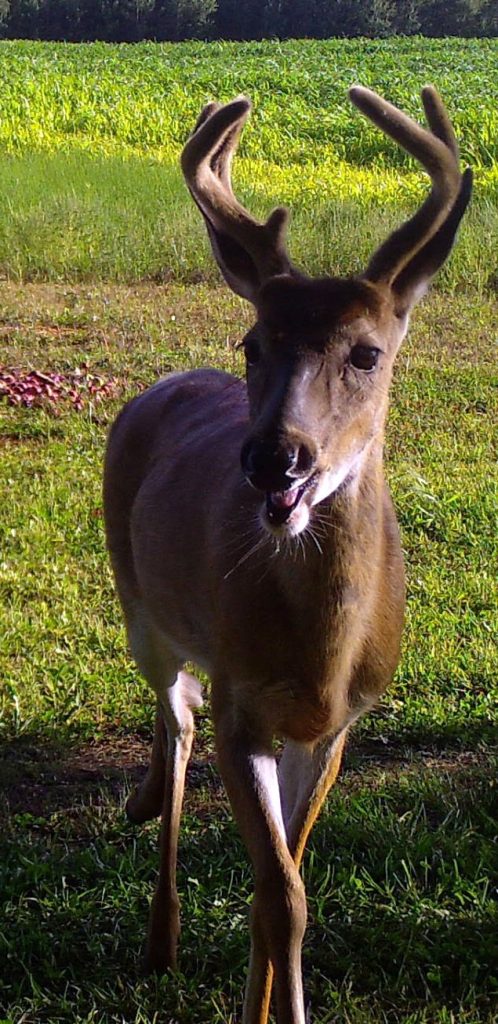 That velvet will be coming off pretty soon. It will take a bit of time for his antlers to shed the outer coating.
I'm afraid his antlers will attract hunters.
I hope to see him again after hunting season.
Copyright © 2019 Susan Manzke, All rights reserved