Today Rebecca and Andy came for a visit. Andy grilled hot dogs for our lunch and I went rock hunting with Rebecca.
Our daughter creates beautiful copper trees. She sells them in shops and under our canopy at the Seymour Farmer's Market.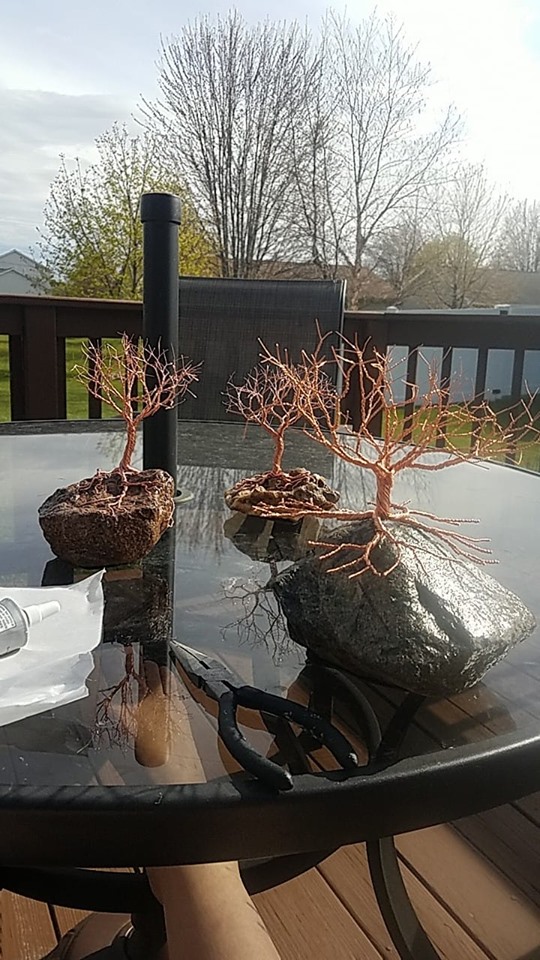 Her trees are all mounted on rocks, most of which she found on her dad's rock pile on the farm.
As I sat on our cart, Rebecca went rock hunting. She looks them all over and only takes the best rocks for her trees.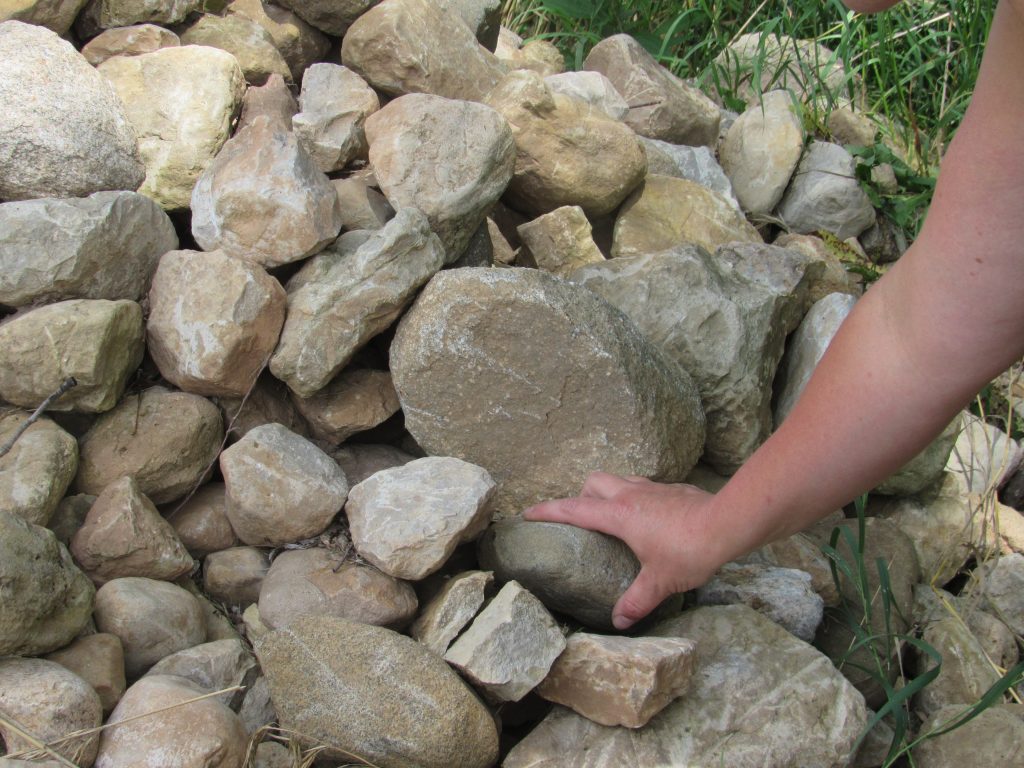 Andy says Rebecca has enough rocks at home, but there will never be enough rocks for our daughter and her copper trees.
Copyright © 2019 Susan Manzke, All rights reserved.