Bob and I were doing a project outside. Of course, I thought to take a photo so I could use it in a blog.
Bob has used my cellphone to take photos before. He always surprises me with his artistic abilities.
I can't say this is Bob's first selfie, but maybe it is. Before he's taken photos of his fingers and my feet. This selfie was a surprise, but kind of expected, especially when I saw which way he was pointing the camera.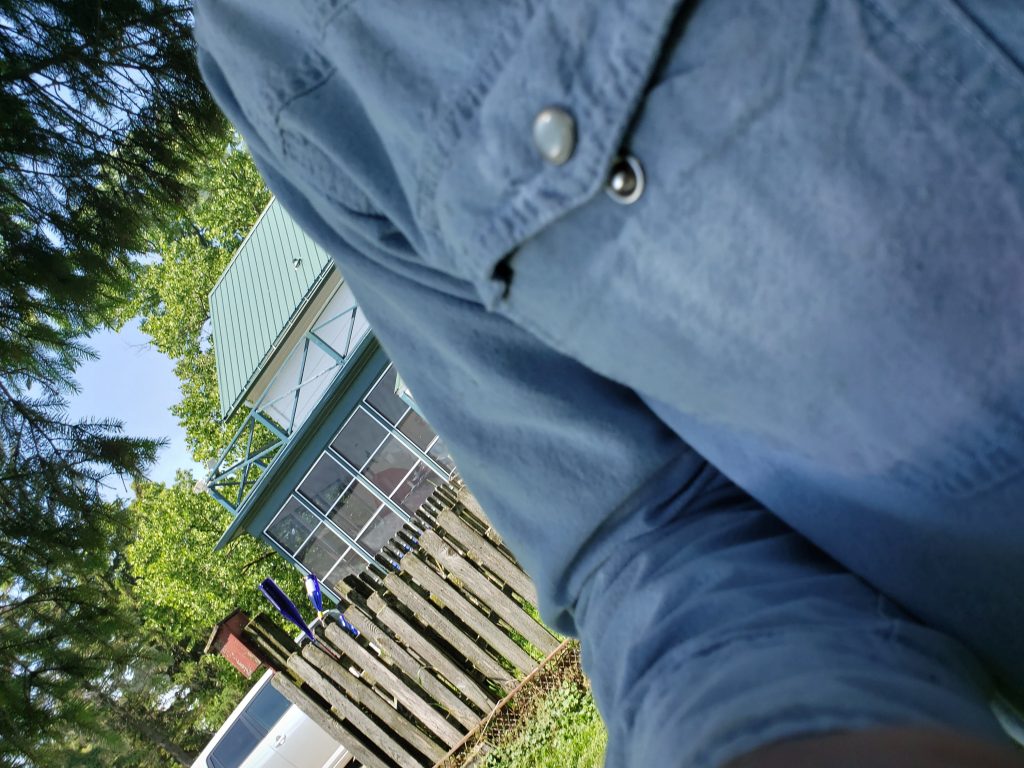 Enjoy.