I made Car-E wait until I had the groceries out before he could play with the bag.
He was anxious to have fun.
It is so much fun watching him.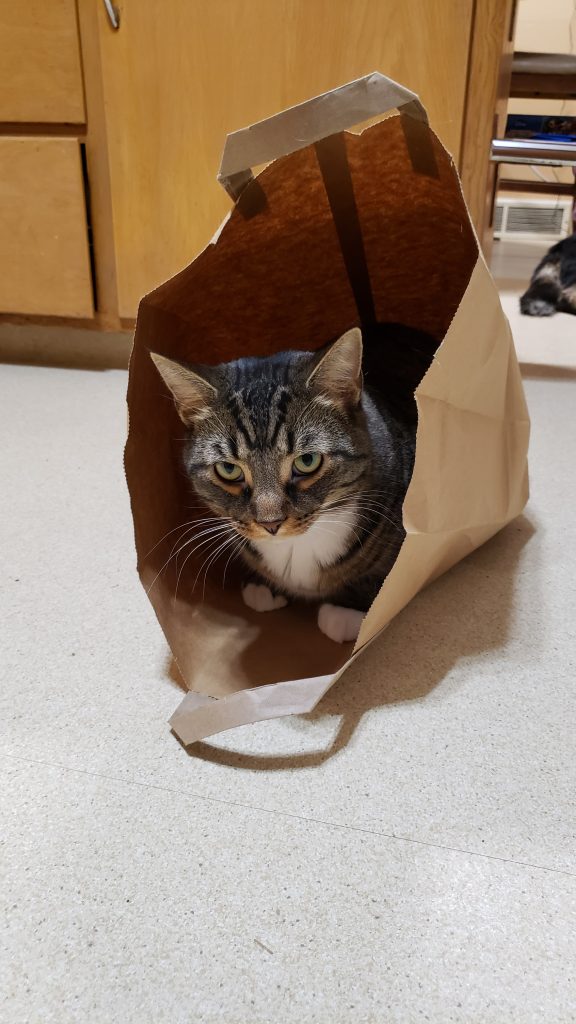 Car-E is today's entertainment.
Until next time, that's it from Sunnybook Farm.
Copyright 2021 © by Susan Manzke, all rights reserved.