Here's a very short video of me working on my rain chain today.
Rebecca was working right next to me in the class led by David Calhoon.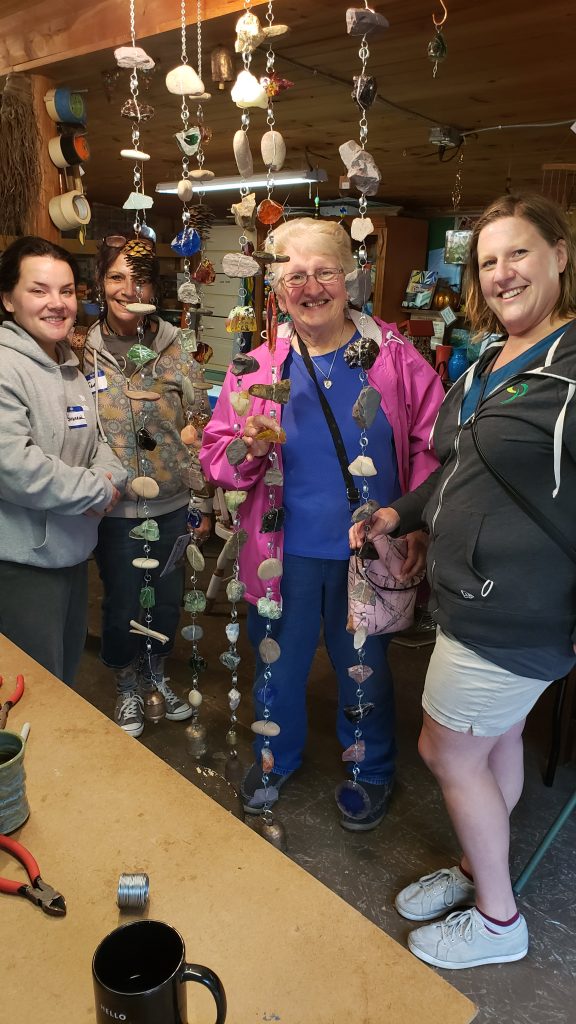 Our next project will be the short, decorative rain chains, but that may have to wait until next spring.
Until next time, that's it from Sunnybook Farm.
Copyright © 2021 Susan Manzke, all rights reserved