Too much went on this weekend to put in a short blog, but I will give you a couple hints of the fun/work that took place on Sunnybook Farm.
One of my grandchildren taking his turn working tractor hydraulics as adults worked the woodsplitter for more campfire wood.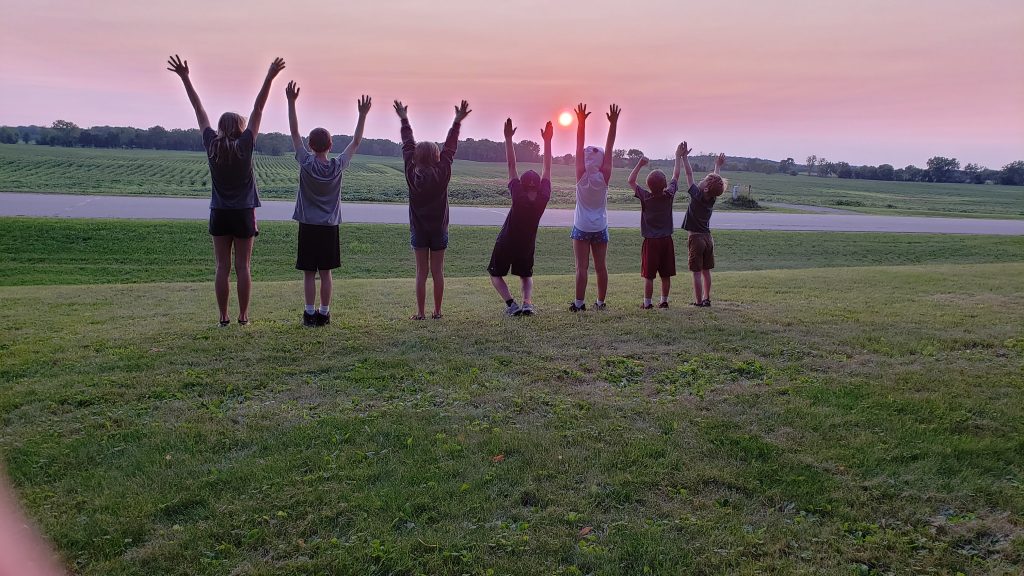 Seven of my eleven grandchildren saying goodnight to the setting sun.
There was so much that happened I can't get my head around it all.
We cleaned up a lot around the farm with so much more to do. I can't thank my family for all the work they did this weekend.
I will now try to write a more complete column about Camp Manzke 2021. You'll be able to read more about all the work and fun we had over the weekend when I'm finished.
Copyright © 2021 Susan Manzke, all rights reserved