I've shared some of my dad's stories here. Using my column, I shared these in the past.
I hope you enjoy hearing some of my family history today.
The skeleton in this story wears a smile and I love telling how my sweet grandmother ended up in jail on her wedding day.
This photo is how I remember Grandma Brush. At the end of her life, she lived in a small home built for her next to ours. There she raised geese and one particular mean gander we called Garfield.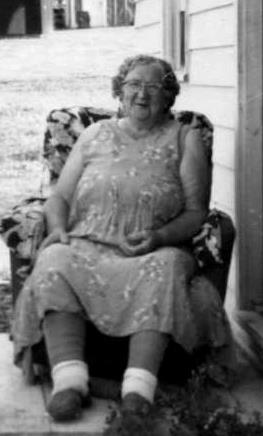 Copyright © 2021 by Susan Manzke, all rights reserved