How do you decorate a home when you are broke? When Bob and I were first married in 1973, I rummaged at sales for salt and pepper shakers. They cost a quarter then.
Here's a column about opening a box filled with my treasures from 1987.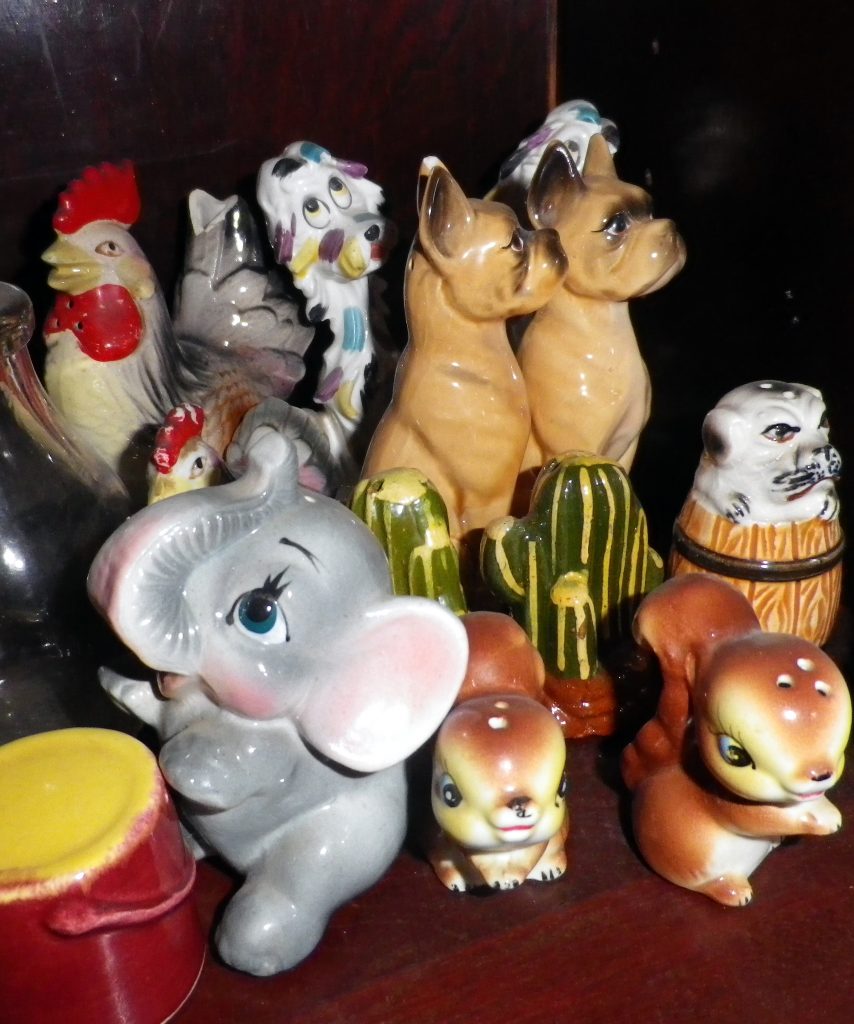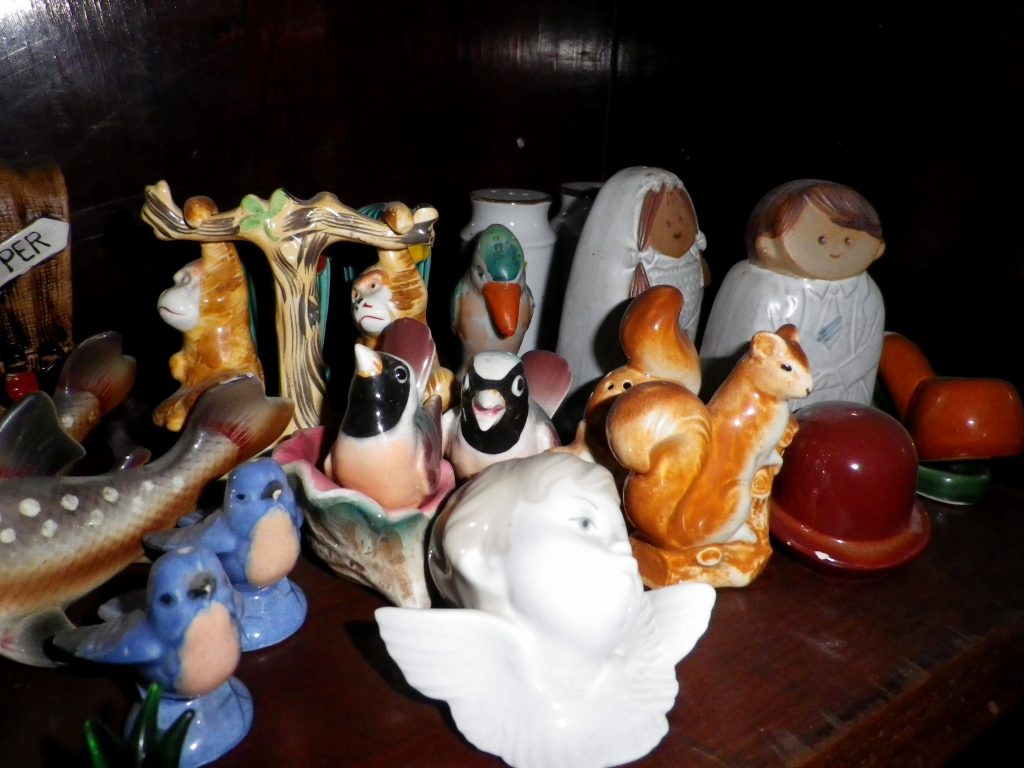 These are just a few from my collection. (The glass bird and ceramic angel are not shakers.)
I don't buy any salt and pepper shakers any more. Their too expensive these days, so I guess I do have a treasure after all.
Copyright © 2021 by Susan Manzke, all rights reserve