I fed the outside cats this morning and didn't see anything unusual…until an hour later when I saw this.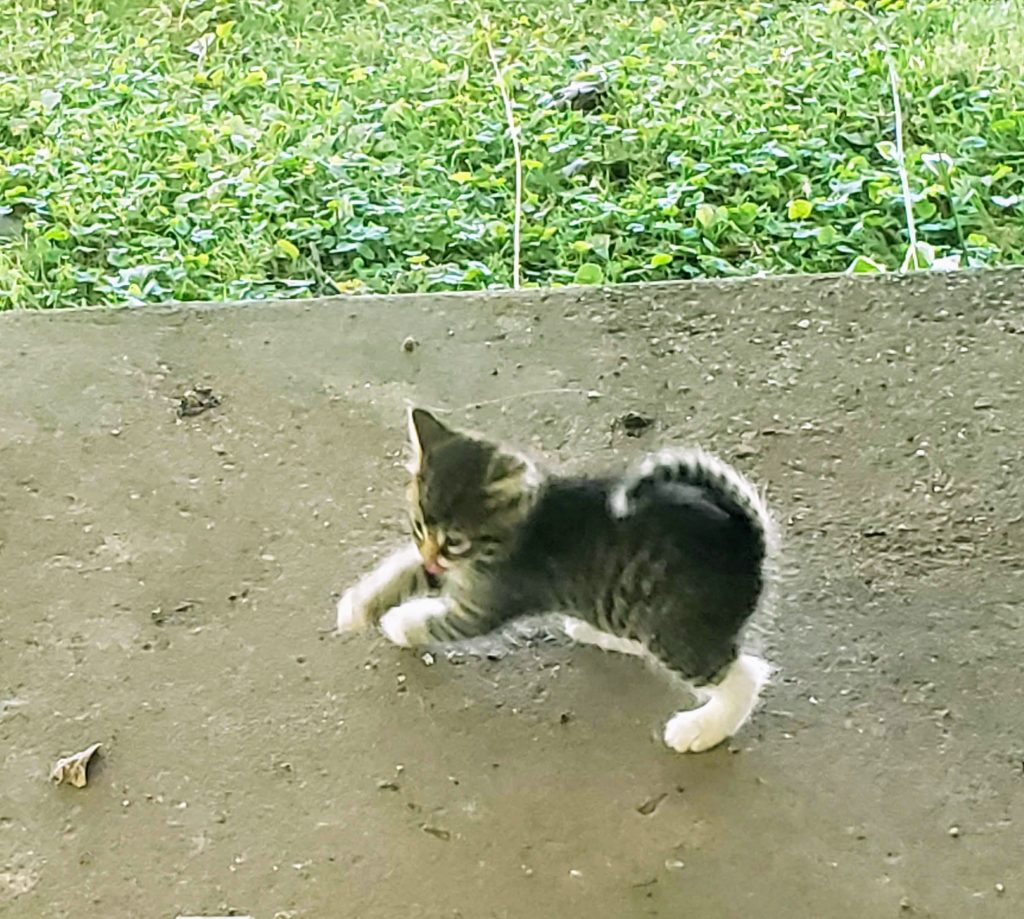 This kitten is a Car-E double for sure, even the way it holds it curled tail.
It even plays like Car-E.
But it is not alone. It has 3 black siblings, though I haven't gotten close enough to get their photo. Their black mother and their surrogate mother (Car-E's mother) keep them well out of reach.
Anyone who wants a very cute furry friend is welcome to any of these kittens, as long as you are willing to help capture them.
Copyright © 2020 by Susan Manzke, all rights reserved