I was thinking about doing some refrigerator pickles, but I came across a different recipe. It was from Isabelle (not my mom Isabelle) a friend of a friend.
I had to hurry if I was going to use the cucumbers in my fridge.
Here's Isabelle's Cucumber Salad recipe:
8 cups sliced cukes (I'm not exactly sure how much I had. I didn't measure.) 1 cup chopped green pepper ( I didn't have any green pepper but I did have some little orange ones.) I probably had 1/4 cup of pepper. 2 or 3 onions, sliced (Again I didn't measure.) 1 Tbsp canning salt (I went a little light on the salt.)
Mix above ingredients. Let stand 1 hour. Drain.
Add: 1/2 tsp mustard seed (I used dried mustard.); 1/2 tsp. celery seed; 2 cups sugar; and 1 cup vinegar. (I heated this mixture in the microwave to almost boiling. Isabelle didn't do this.)
Pour spice mixture over vegetables. Let stand 1/2 hour. Put it in plastic containers and freeze.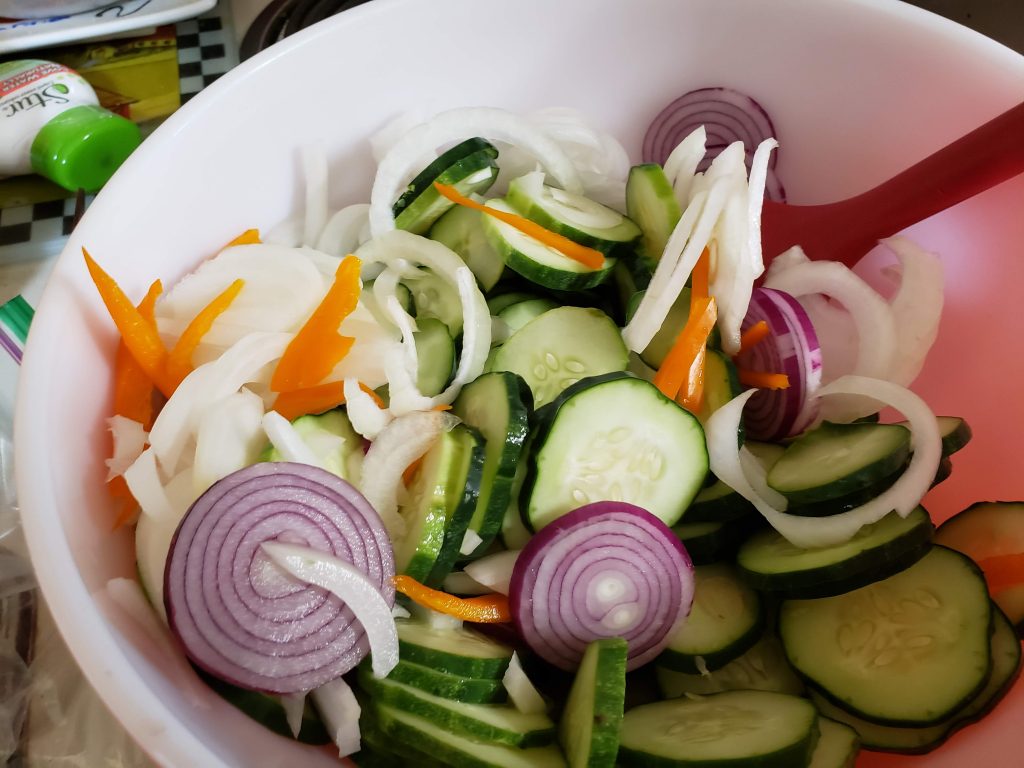 The onions should break up into rings as you mix in the salt to the raw vegetables.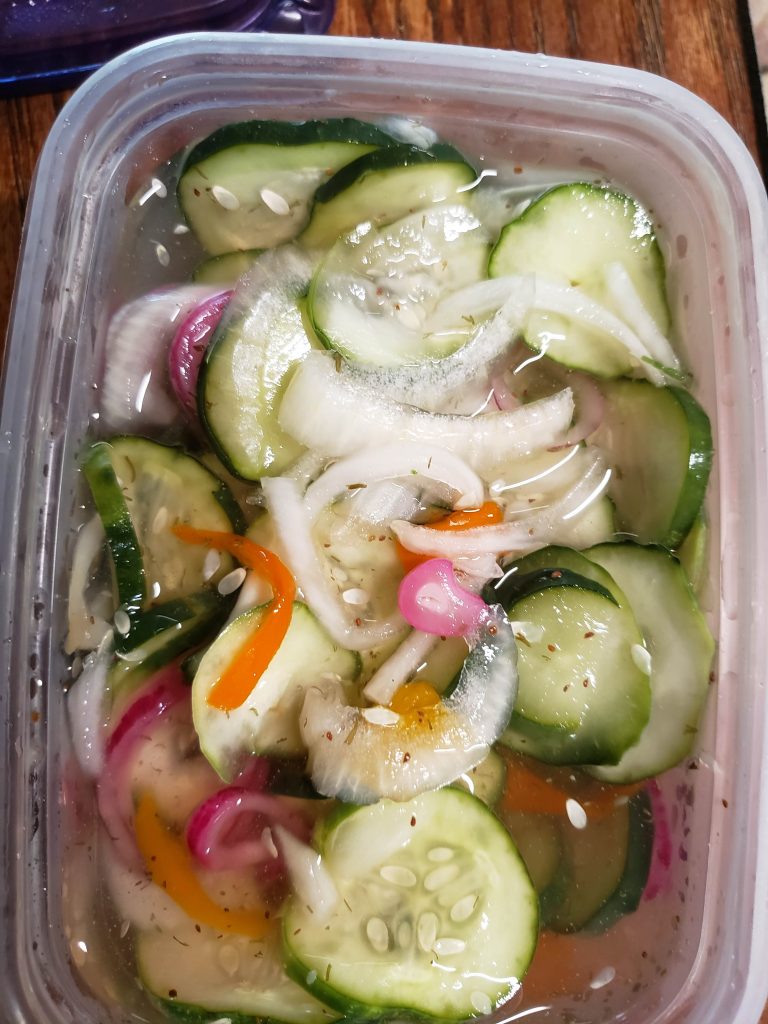 The finished pickles are above. I put one container in the freezer and another in the fridge. I'm munching on those.
Oh, I forgot to say that I added 1/2 tsp of dried dill to my mixture. Isabelle didn't.
This is an easy and yummy cucumber salad, even with my changes.
I see a recipe as a guide, not a commandment. Don't be afraid to experiment.
Copyright © 2020 by Susan Manzke, all rights reserved