When Rachel, Dave, Eli, Arianna, and Wyatt visited over the weekend, it was to camp out in the backyard, but it wasn't all fun and games.
Dave took a look at one of Bob's tractors to see if he could get it running–there are tricks to get it going and Dave figured them all out.
He then drove it over to the log splitter Bob and his dad made many years ago. Hooking up the hydraulics would have been a challenge, but I happened to remember a bit so that Dave had a good start.
Once the tractor and log splitter were working, Dave took a position in front to set in the logs and Eli sat on the tractor, working the hydraulic levers.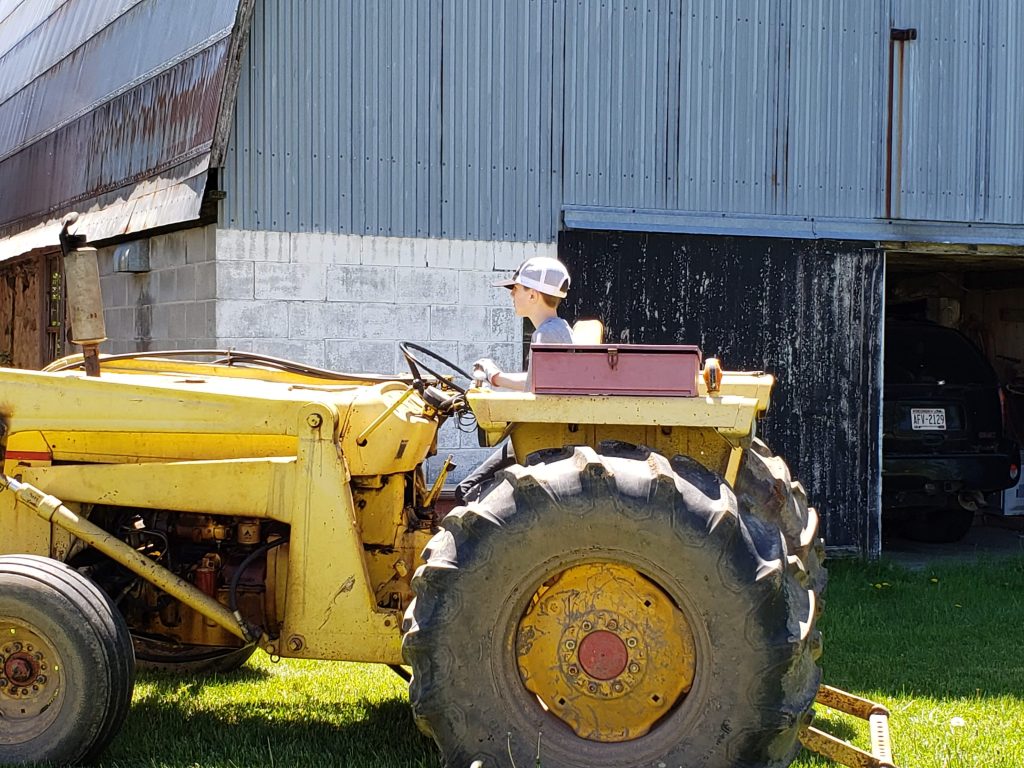 Father and son worked well together. Since the running tractor made a lot of noise, most directions between the two were hand signals.
It was so good to see the machines working again.
Now we have more firewood drying out for future campfires thanks to Dave and Eli.
Copyright © 2020 by Susan Manzke, all rights reserved