I was getting ready to open the door to the chicken coop when I heard the chugging sound of an old tractor.
I turned toward the road and saw one, then two tractors, one pulling a wagon with people waving a flag. The best part there was more coming down our country road.
I ran to the house to get my camera.
I raced back to the road with my camera and started snapping pictures.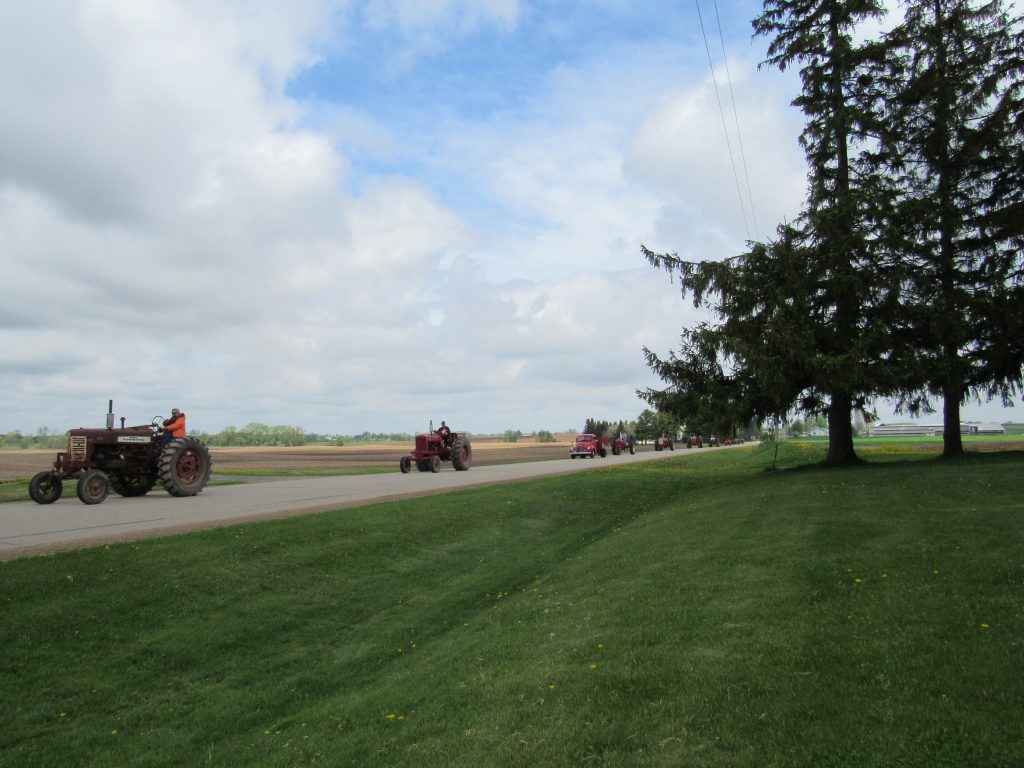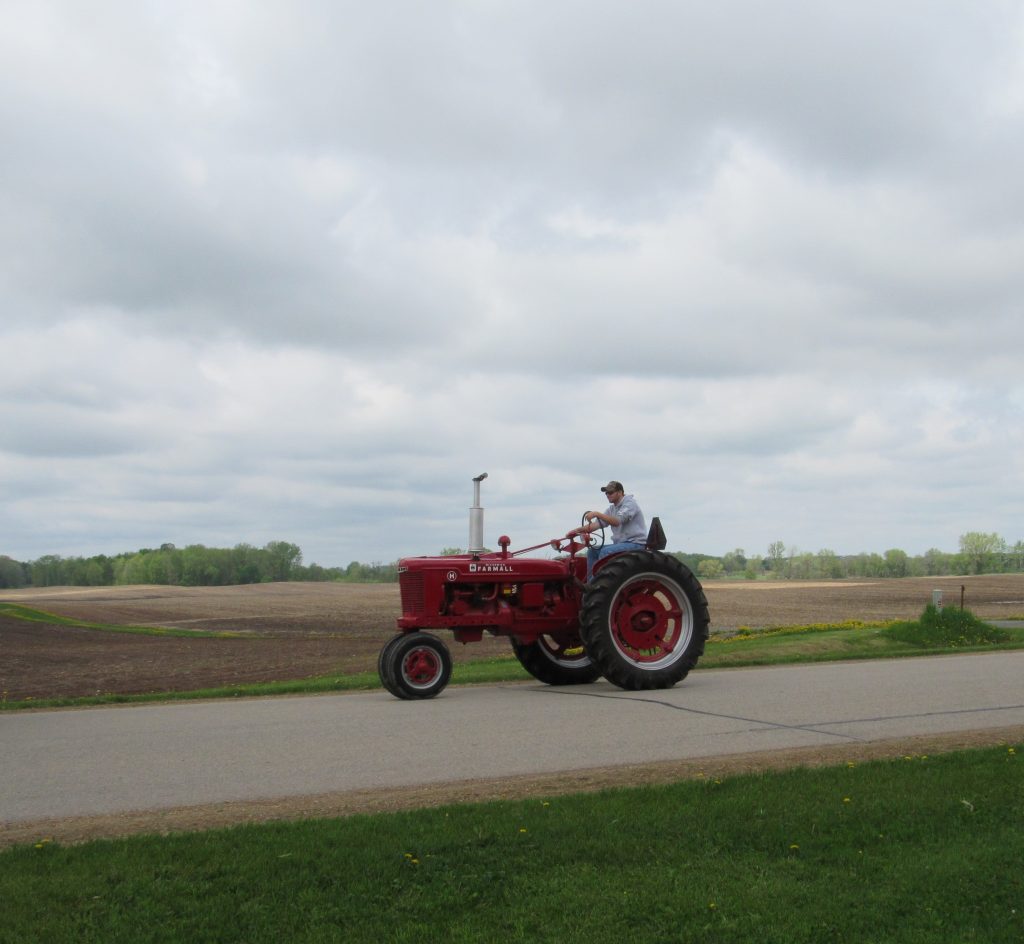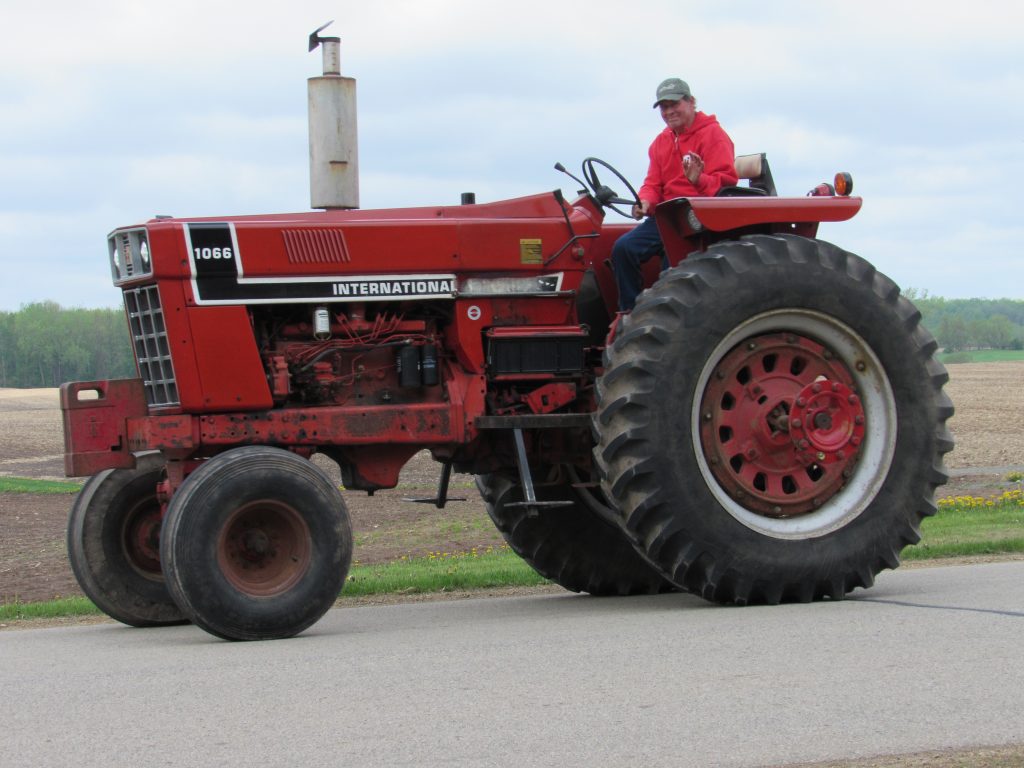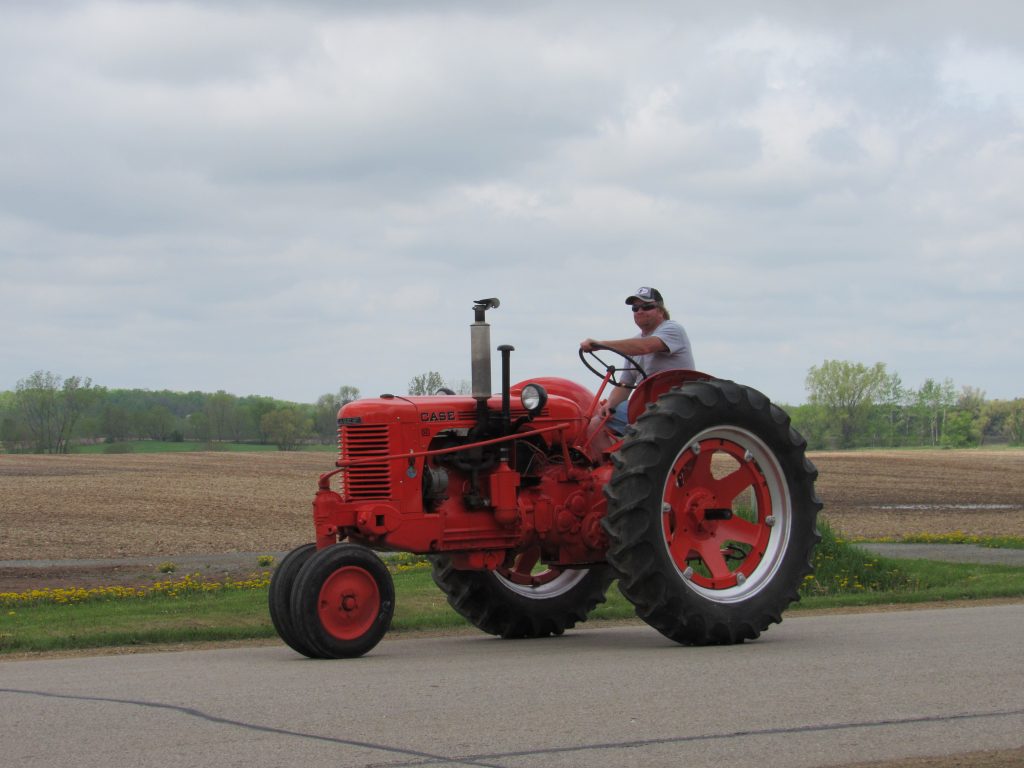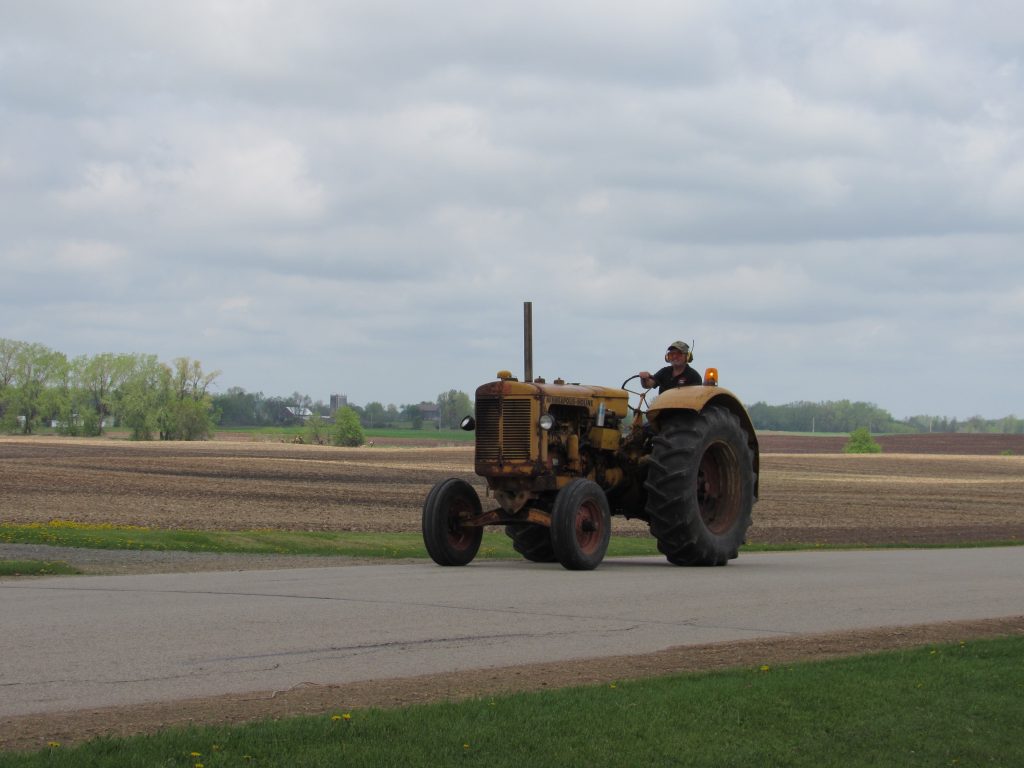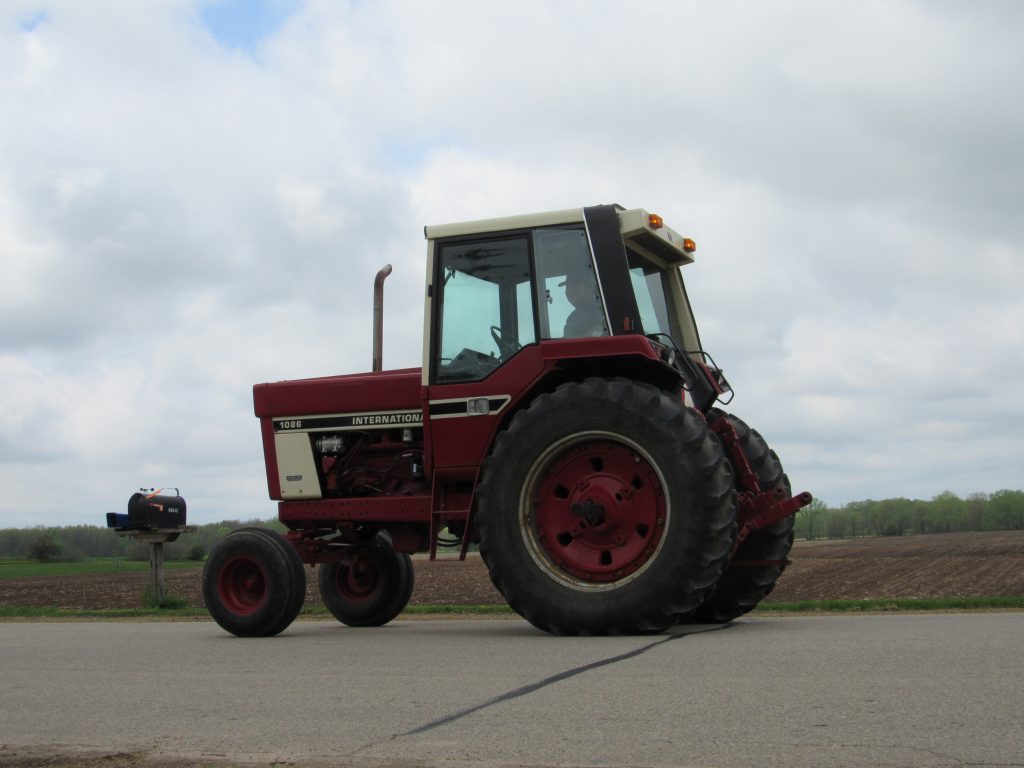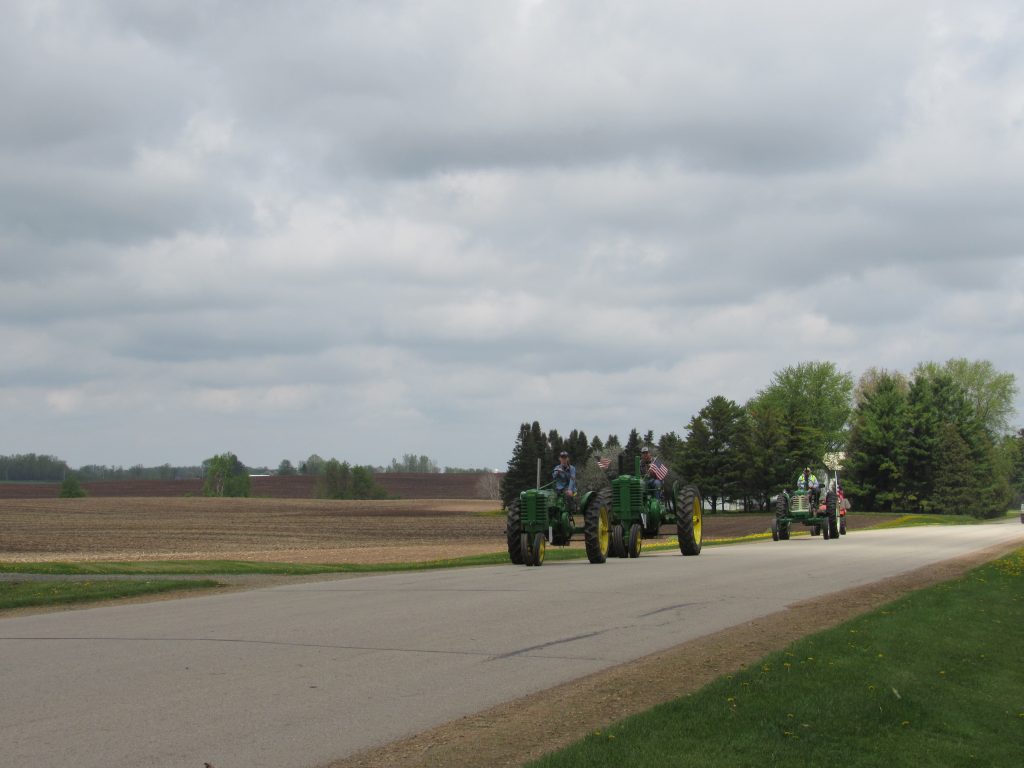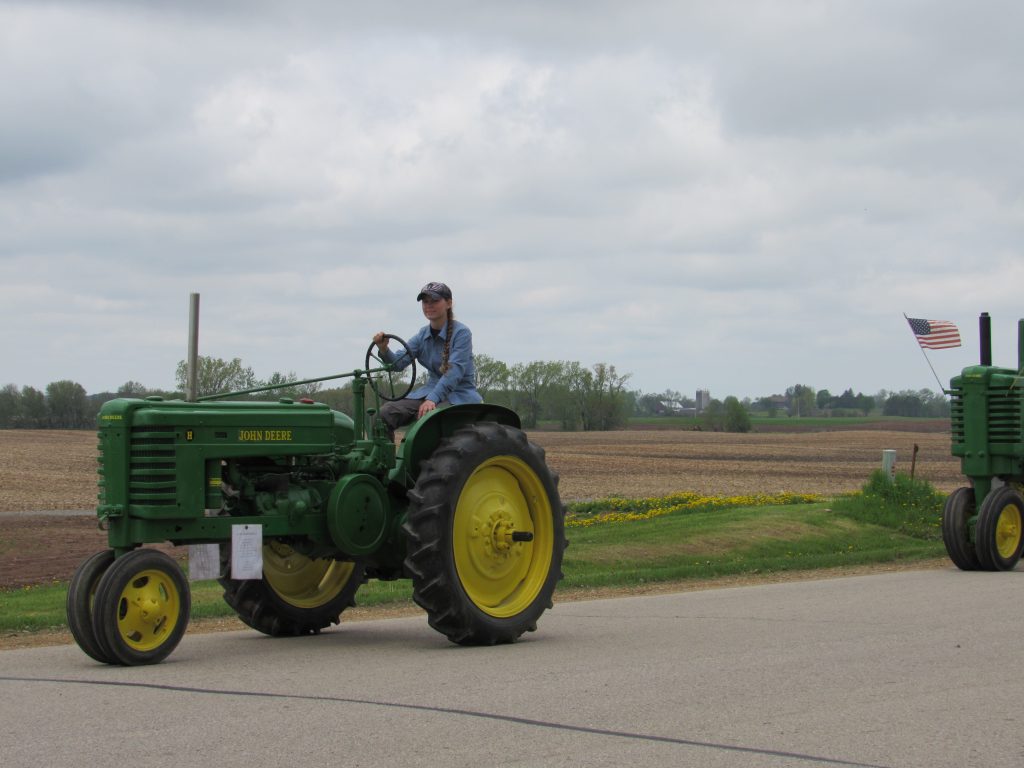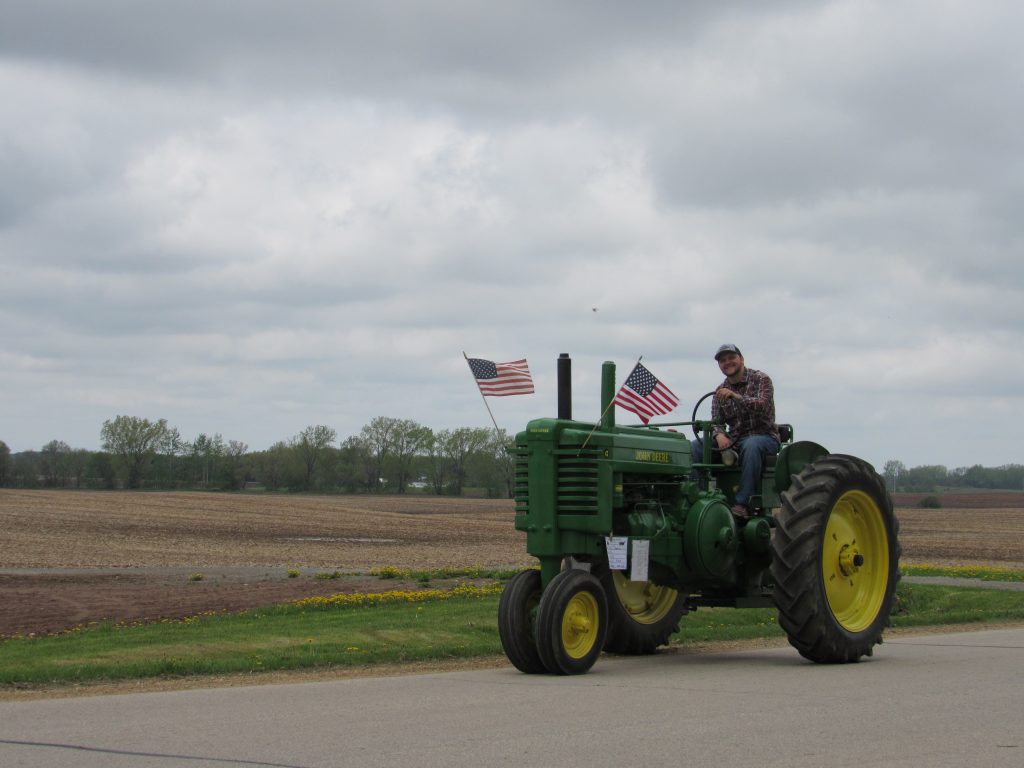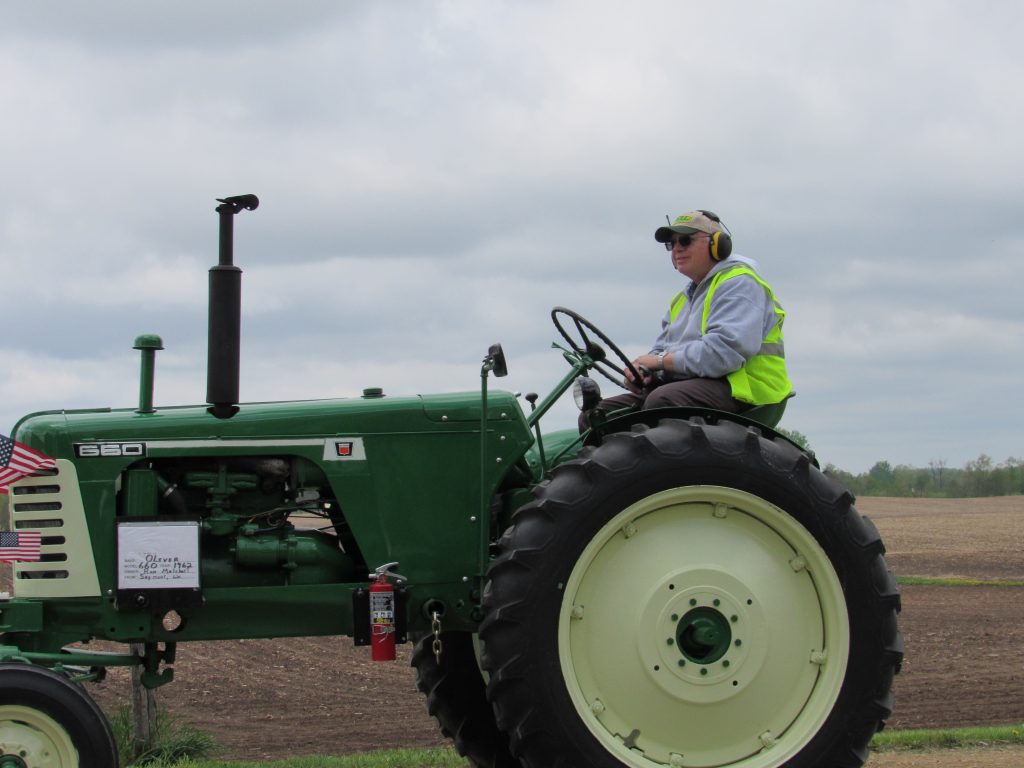 I might have recognized a driver or two, but I'm not sure, I was too surprised and excited by the passing parade.
I don't know where they came from or where they were going, but I sure was happy they passed by Sunnybook Farm.
Copyright © 2020 by Susan Manzke, all rights reserved