I do not have a large garden. Up until today, I only had potatoes planted.
Yesterday, I called Keilhofer Greenhouse to see if they had any tomato plants left. They did. They also said I could arrange to buy them over the telephone and then pick them up without having to go inside.
Yeah, I told her I wanted 3 different tomato plants: Roma, yellow pear, and cherry tomato, along with a sweet pepper plant–I got their last sweet pepper plant.
We made the arrangements for my purchase. When all was set at the greenhouse, I got a phone call to pick up my plants.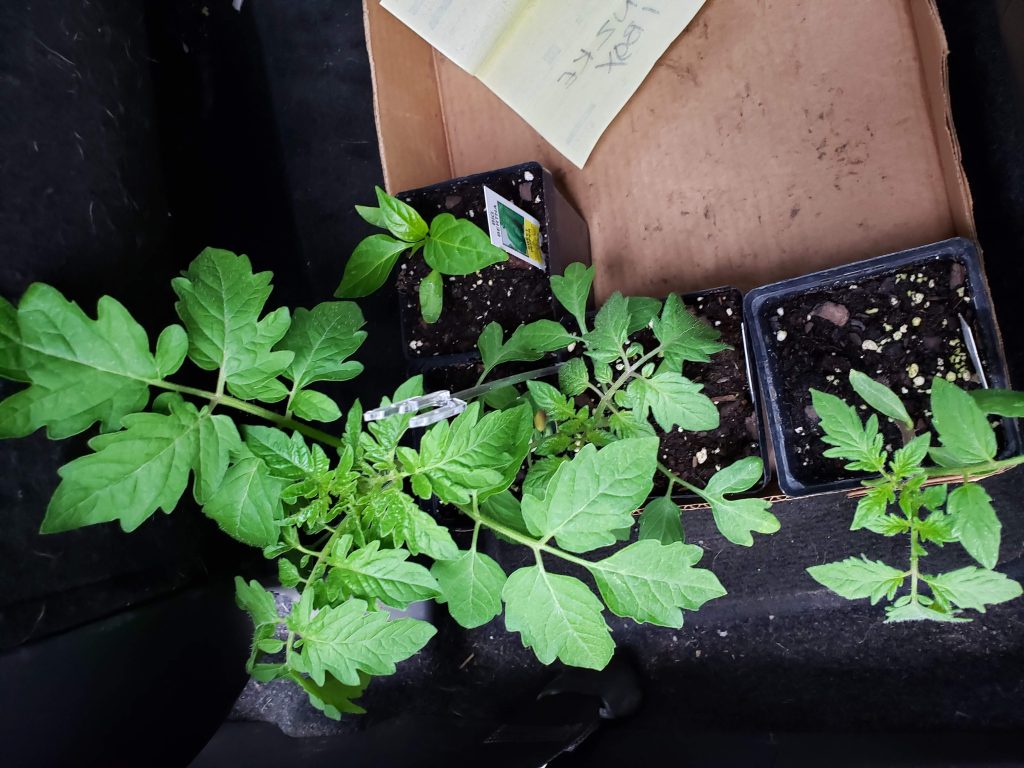 This photo was taken in my car after I picked up my plants.
Today, I put my tomatoes and pepper plant into a raised bed Bob set up years ago.
It didn't take long to put them in place.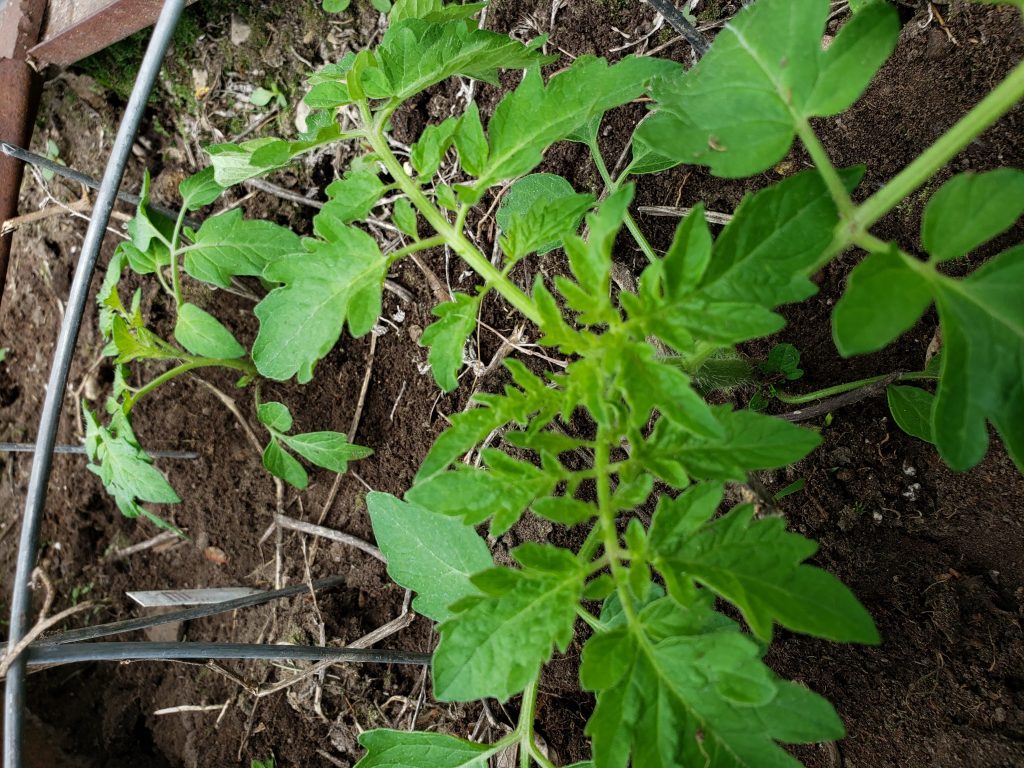 This is a closeup of my pear tomato plant.
I also planted some lettuce seed, so with some bacon, at the end of August I'll be able to put together a BLT.
If I want other fresh vegetables, I will head to a farmer's market.
I do not plan on doing a lot of canning, if any anymore.
Now I have fingers crossed that my tomatoes do well and receive a gentle shower tonight to get them settled in their home for the summer.
In my dreams, I can see my little harvest and almost taste the juiciness of the bounty of my little garden patch.
Copyright © 2020 by Susan Manzke, all rights reserved