I'm not shopping. Rebecca brings me my essentials.
There's no fresh lettuce in my fridge but I do have a substitute. That would be alfalfa sprouts.
I'm growing these myself. I thought I had my trays spaced so I'd have a fresh one every third day. To my chagrin, I had four trays ready at about the same time, so I have plenty to eat.
Yesterday I had a yearning for a taco salad wrap. I took turkey, avocado, tomato, taco sauce, and tons of sprouts to make my lunch. The taco sauce made it extra special.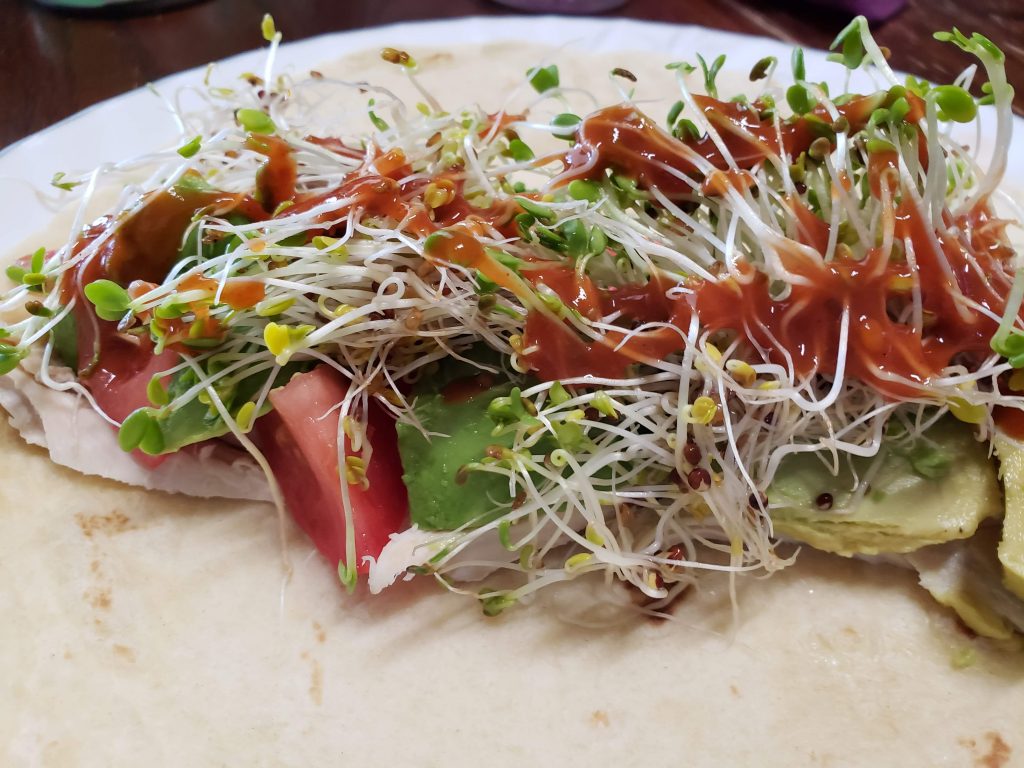 Good thing Rebecca left an avocado and tomato for me on her last grocery delivery.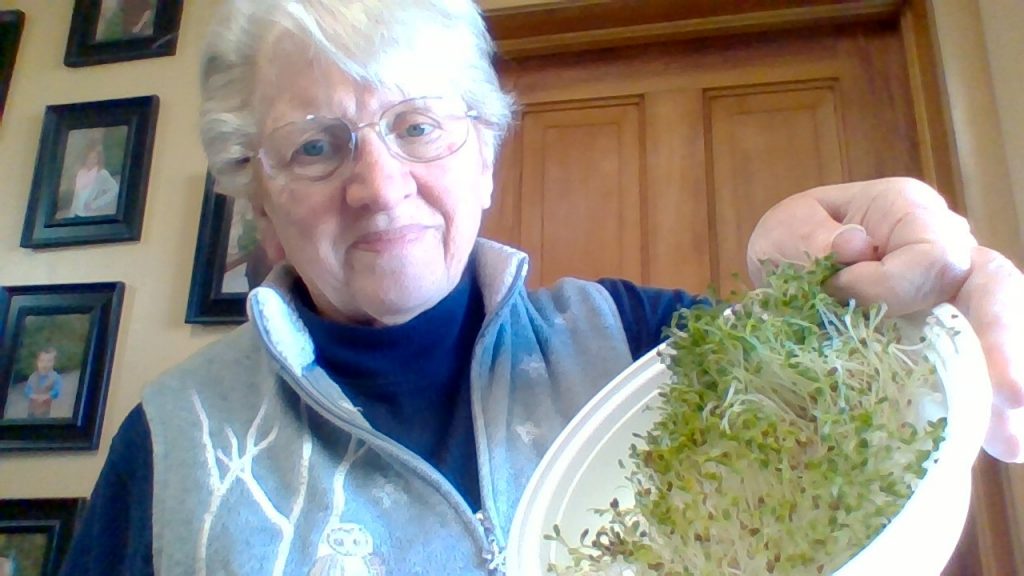 When the sprouts are grown, I keep them fresh in containers in the refrigerator.
Alfalfa sprouts are my favorite, not radish sprouts, they are too tangy for me at this time. Maybe I'll try that mix of seeds again later.
So now you see how my garden grows, even with freezing temperatures and snow in Wisconsin.
Copyright © 2020 by Susan Manzke, all rights reserved