Rebecca and Andy asked me to join them for a day trip to Door County today. It seemed like a good idea, so I went along for the drive.
We were heading to Jacksonport to take Rebecca's copper trees to a shop where she sells her artwork. On the way, we took a side trip to Cave Point County Park. The photos that follow were taken by Rebecca–I forgot my phone/camera on the kitchen table at home. We could have spent the whole day just watching Lake Michigan coat the Door County park.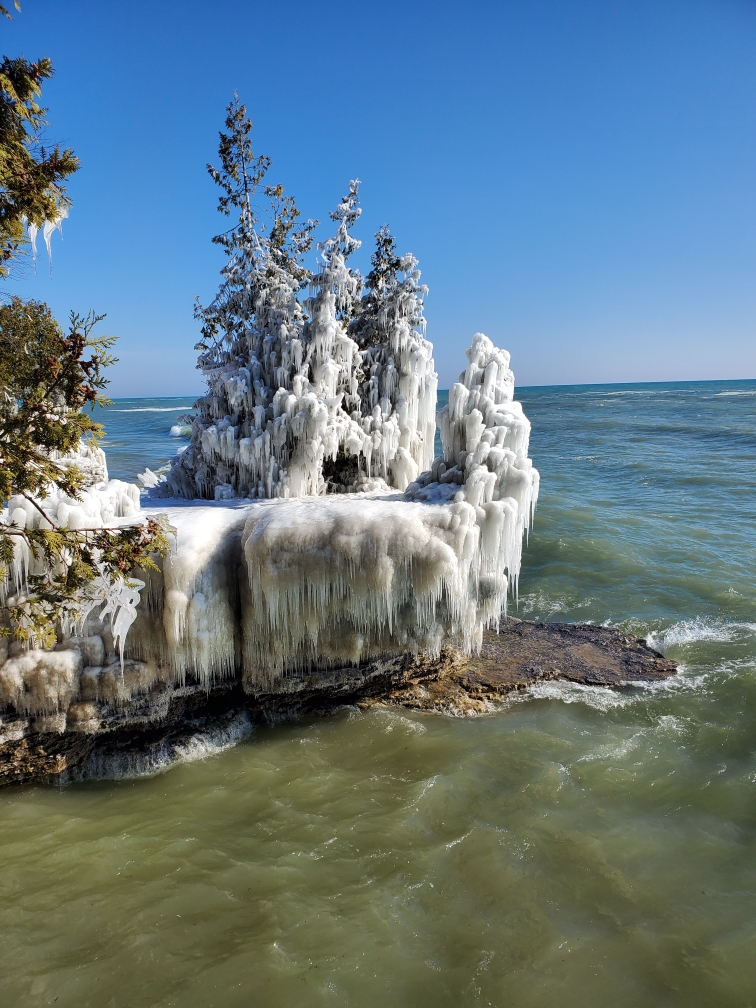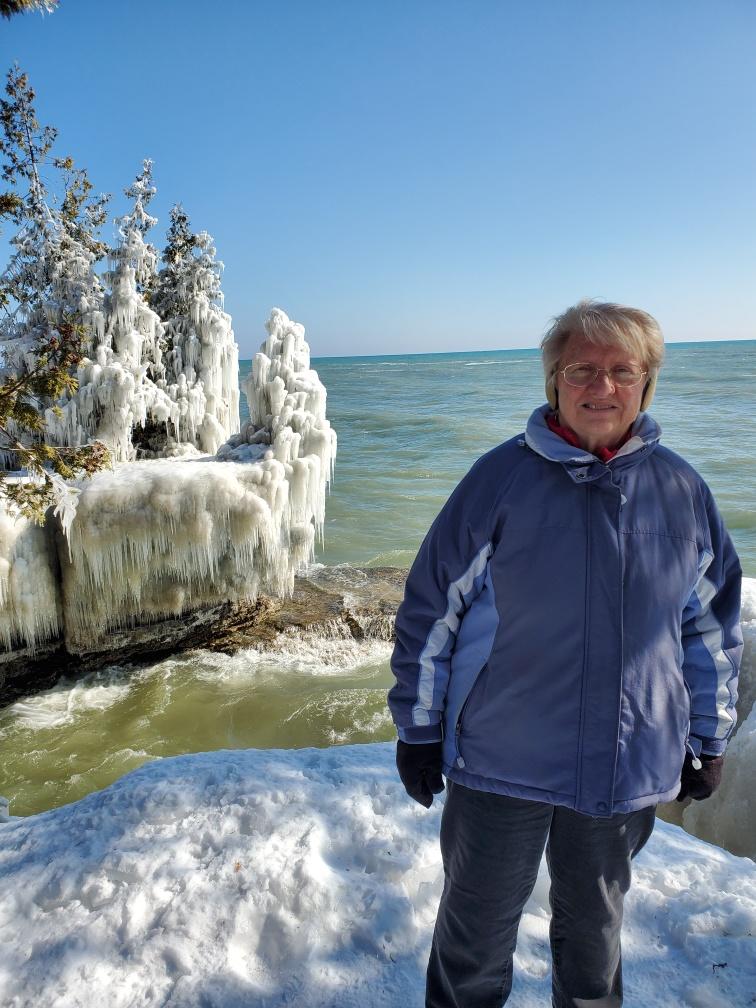 Cave Point was an extra special stop and highly recommended. But stay away from the slippery cliff edge especially during winter.
We also stopped at a couple of cheese and wine shops. The whole adventure took 5 1/2 hours. A perfect Saturday outing.
Copyright © 2020 by Susan Manzke, all rights reserved