Today I had lunch with my friend Jennifer here at my house.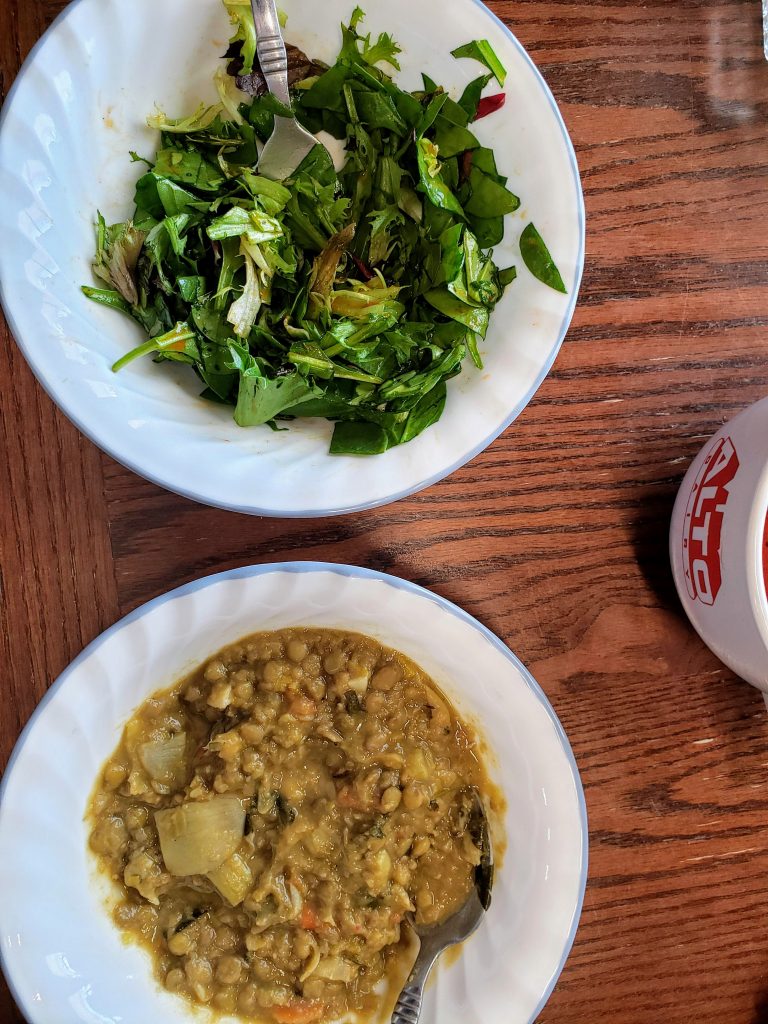 Green Salad with French dressing and a bowl of Lentil and artichoke soup.
Jennifer brought the vegetarian soup and salad. I provided hot tea and fresh bread.
We ate and we talked.
It was a lovely afternoon. Much a relief after a call I had with Social Security concerning Bob's death and the necessary paperwork.
The call made me nervous. It started out with something like, "…what you say is true and correct under penalty of perjury." Of course, I was going to tell the truth, but the woman's statement made me mentally question myself. It didn't help me that I had a hard time hearing her questions and had to ask her to repeat.
At least the SS call is over and I was able to calm myself with a nice visit with my friend. Thanks, Jennifer.
Copyright © 2020 by Susan Manzke, all rights reserved