The family that rented our farm started harvesting here last night.
Bob came out of his chair to see the lights moving through the dark field. Today his view was better.
Bob sat at our kitchen table and watched. He may not be farming, but farming is still a big part of the man he is.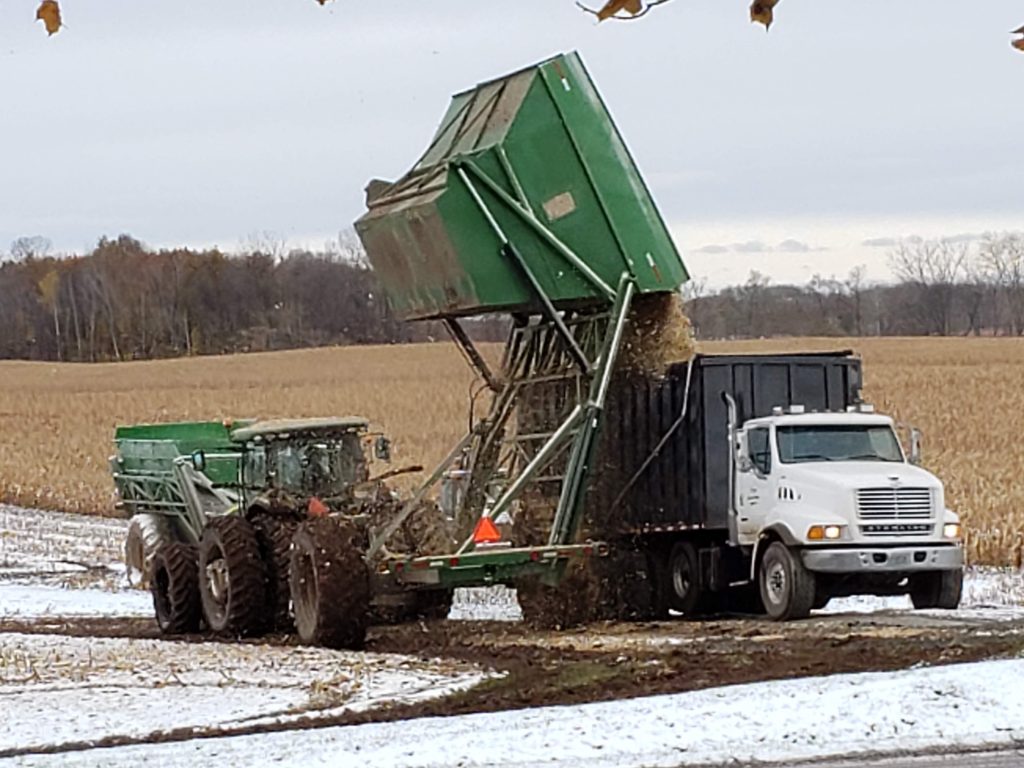 Dump carts are used because they are lighter than big trucks. Big equipment gets stuck too easily. It's not a usual farming year here in Wisconsin.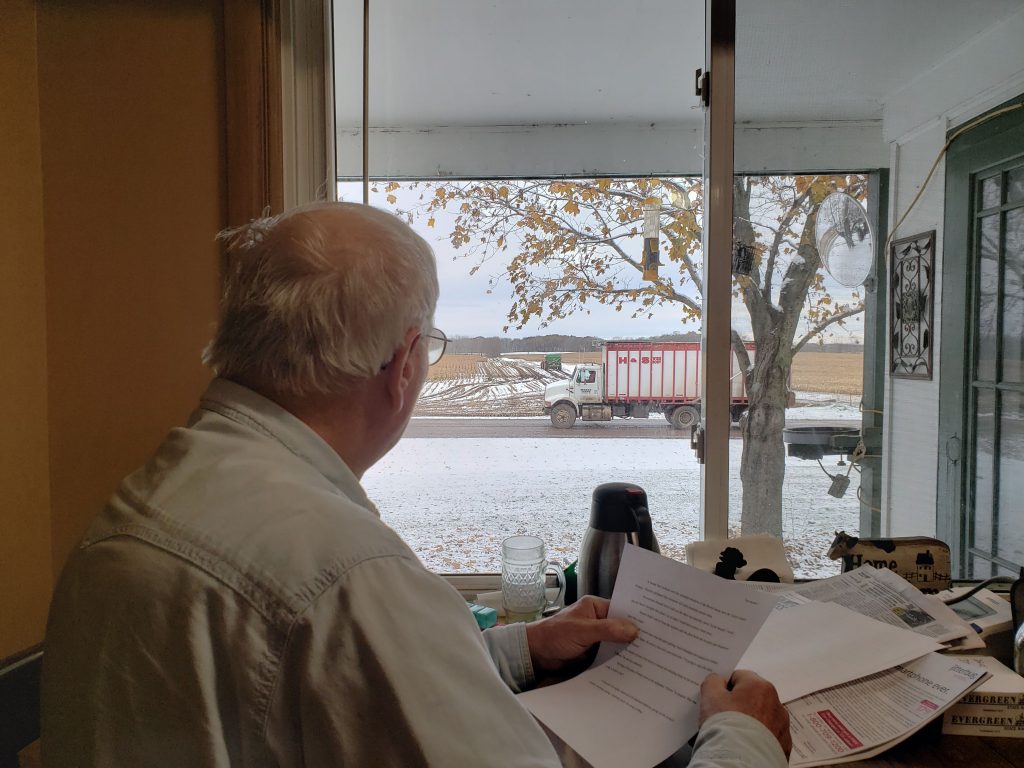 Bob watches as trucks of chopped corn go to farms in need of livestock feed.
Copyright 2019 by Susan Manzke, all rights reserved.