I loved watching monarch butterflies flit around the farm this summer. They seemed to be everywhere. Too bad none would pause long enough for me to get a good photo.
Last Friday a bunch of different butterflies flitted onto flowers in my yard. My friend Mary said these are called painted ladies.
If you were near you would have seen me contorting trying to catch a good photo of the visiting painted ladies. Here are two that I captured for posterity.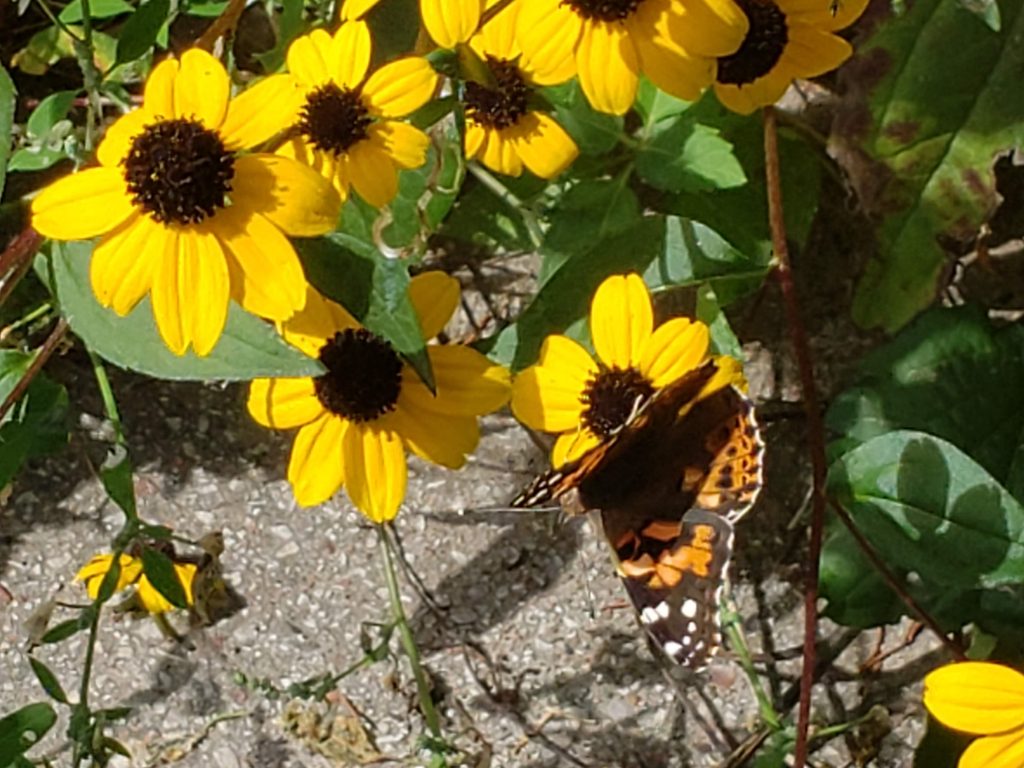 I'm happy they stopped by for a visit before moving on to their winter homes.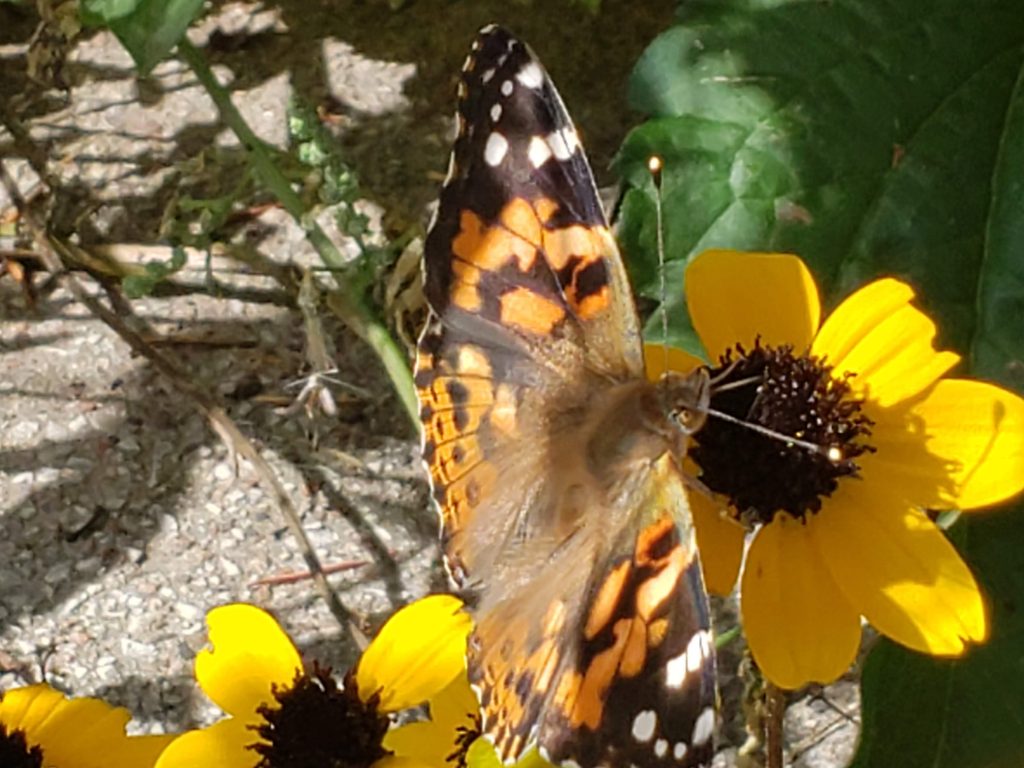 Don't forget to come back for another visit next year pretty ladies.
?Copyright © 2019 Susan Manzke, All rights reserved