End of summer means we're squeezing in a few campfires so we can make pudgie pies. Here's how we made pizza pudgie pies for my birthday celebration with Andy and Rebecca.
First, get a pudgie pie iron. Spray bread sides that will go against the iron. Put pizza ingredients on one slice of bread: pizza sauce, mushrooms, onions, pepperoni, black olives, and cheese–whatever you like.
Cover all with the second slice of bread.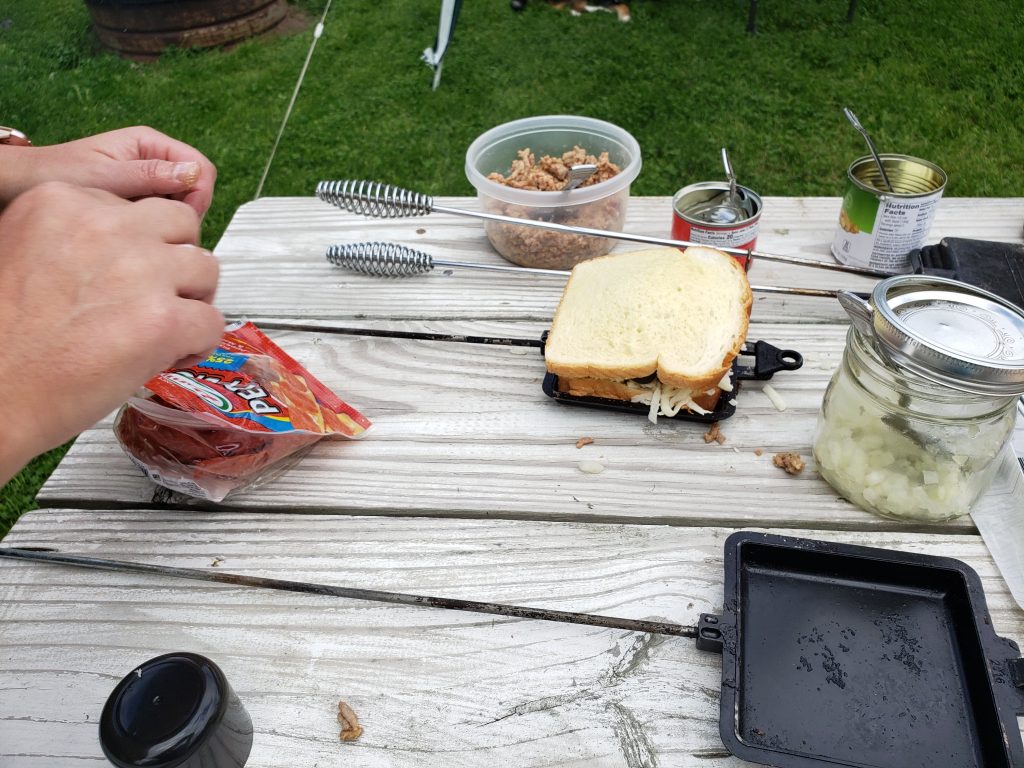 Close the pudgie pie maker and clamp it shut.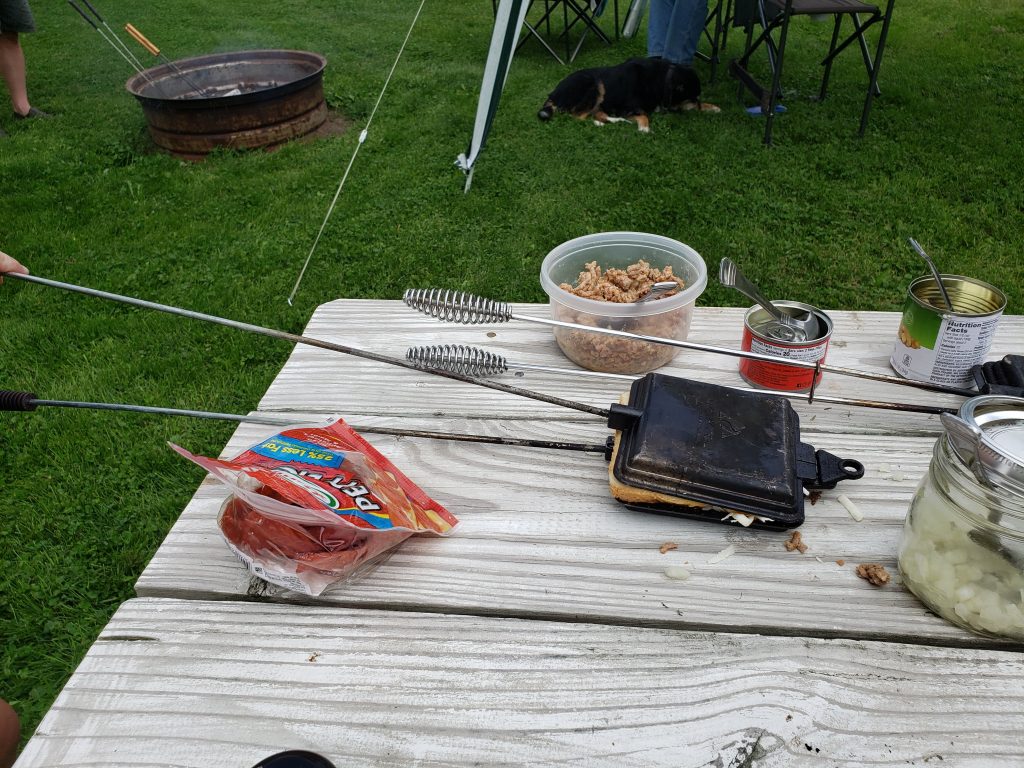 Put it over hot coals and check it often.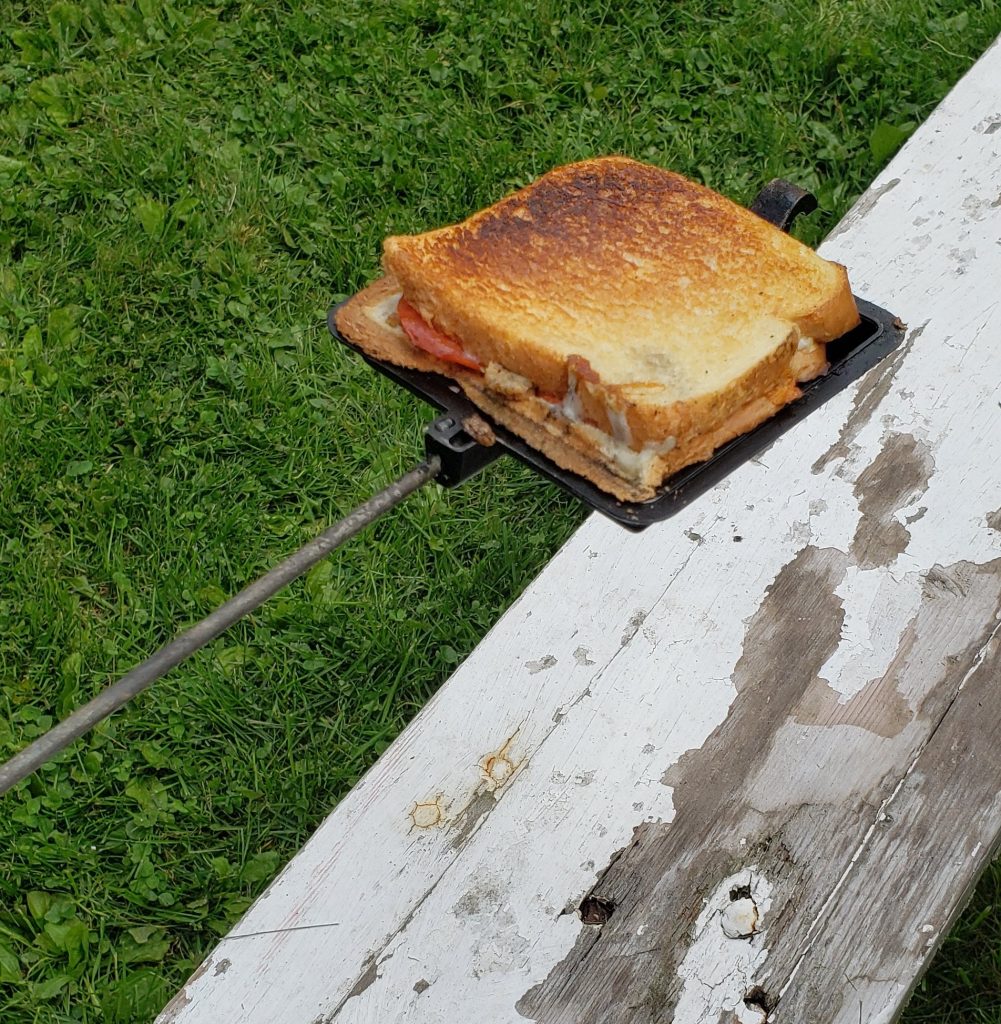 When finished it's good and it's hot, so be careful when you bite your pizza pudgie pie.
Enjoy.
Copyright © 2019 Susan Manzke, All rights reserved