The Manzkes brought up two wooden picnic tables from Illinois some 40 years ago. They had them for years in Illinois and we still use them in Wisconsin.
The thing is that they aren't exactly as they were many years ago. Wood doesn't last forever and when Bob finds some wood rotting he replaces it.
Last week Bob thought these picnic tables had finally come to the end of their lives. He was ready to make a bonfire out of them, but I talked him out of that drastic measure.
Bob searched out some wood scraps and patched the heavier table back together.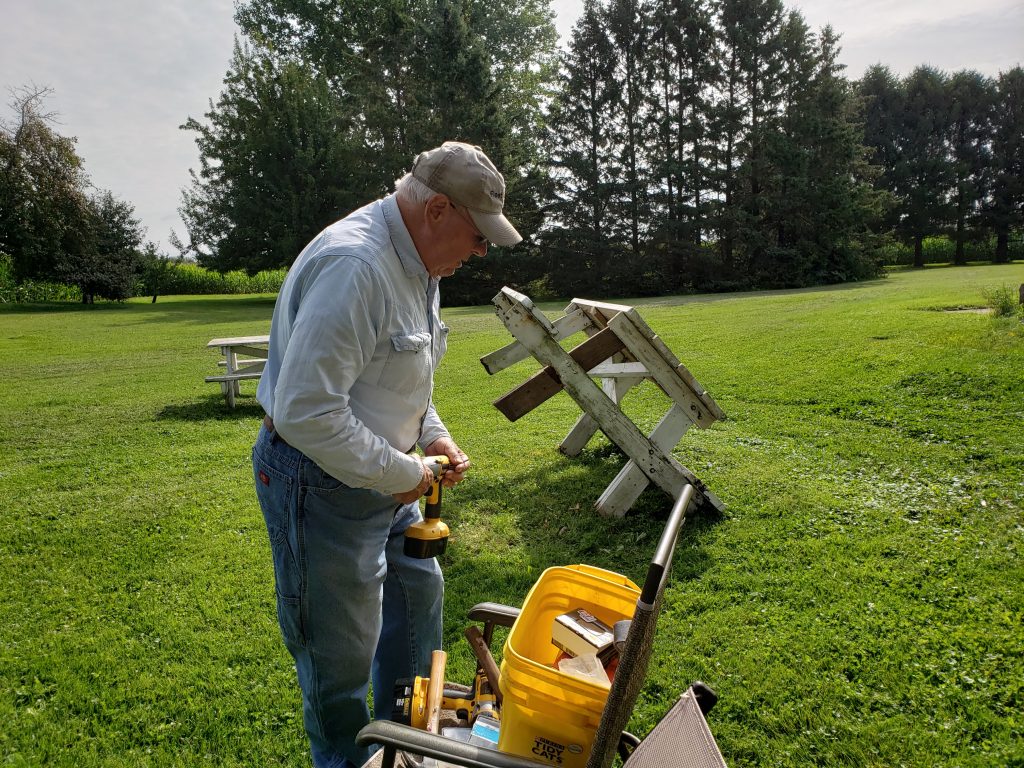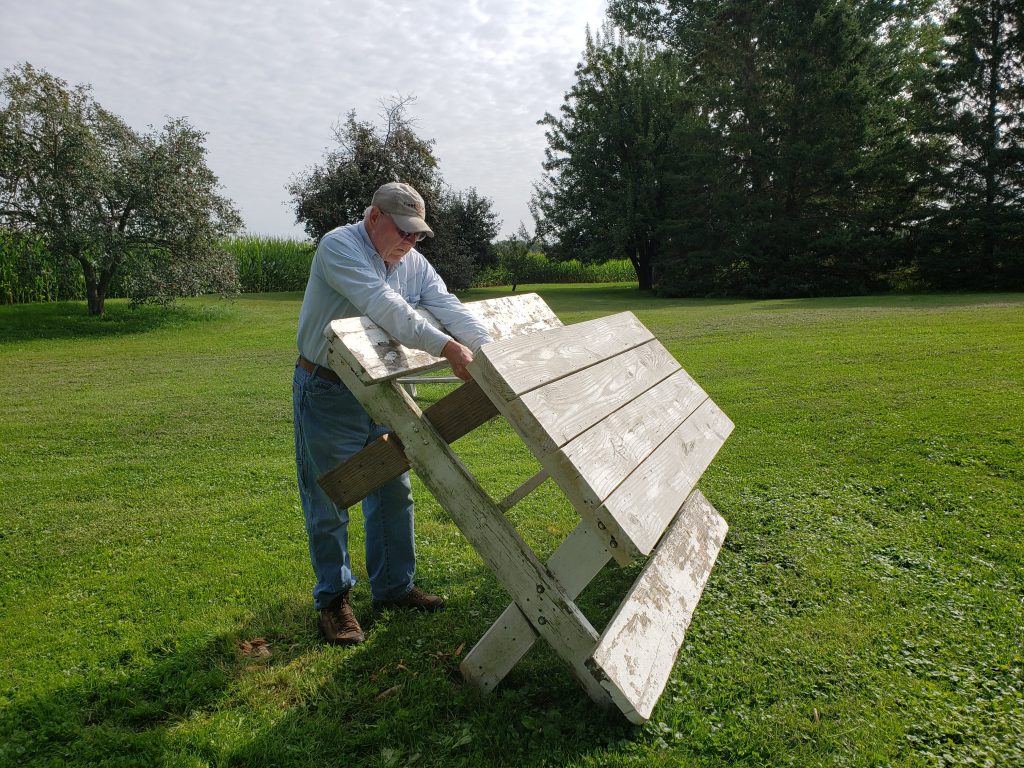 Never fear, after his patching, the picnic table is usable again–maybe for many more years to come.
Copyright © 2019 Susan Manzke, All rights reserved