Cosmos flowers are one of my favorites–I have many favorites.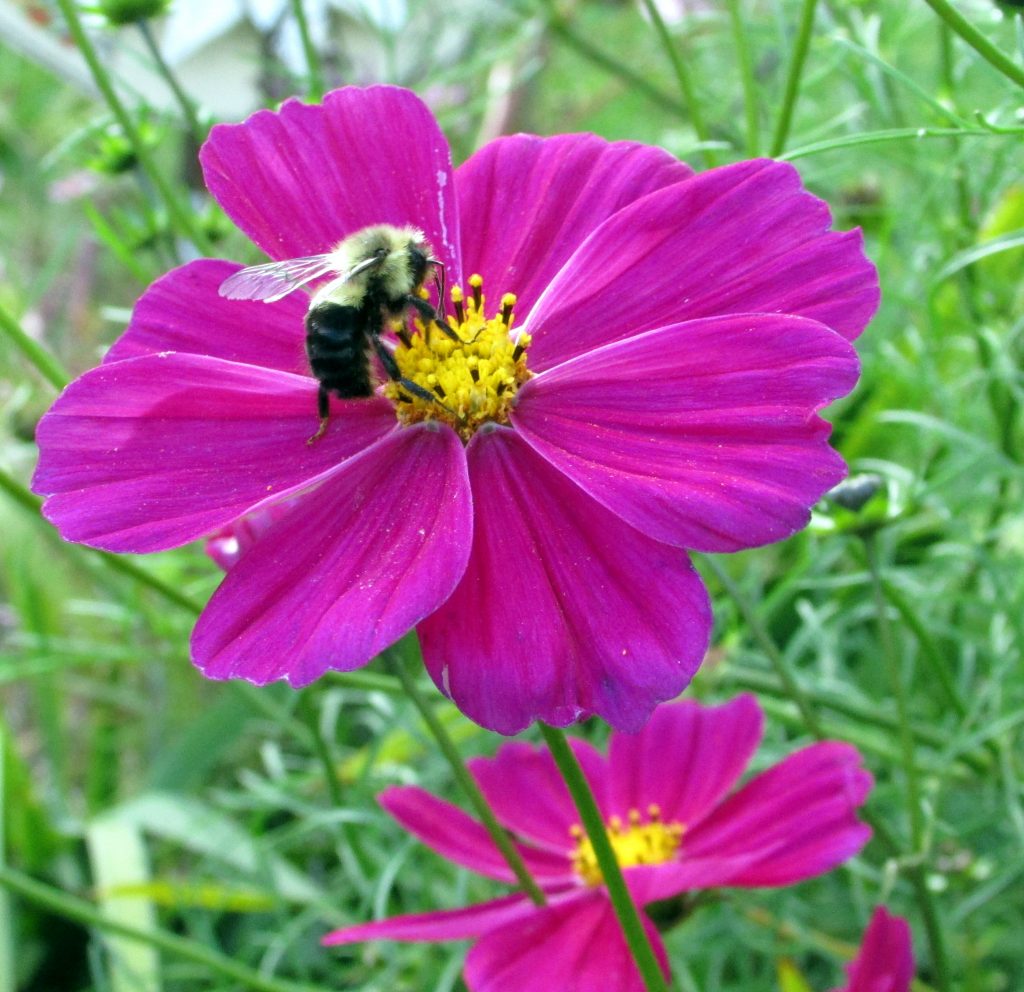 The trouble is that this year I'm still waiting for my cosmos to bloom. The plants are tall, but because I started my current cosmos directly from seed to the ground, they are taking forever to produce buds, let alone blooms.
It doesn't help that quite a few of my daylilies didn't survive our winter so we don't have them to add color to our yard.
Oh, well, I guess I'll have to wait a little longer for my cosmos to brighten my summer. Maybe next year, I'll remember to start a few cosmos seeds in the house in April.
Copyright © 2019 Susan Manzke, All rights reserved