Yesterday I blogged about all the water down our lane. Well, you can double that and more.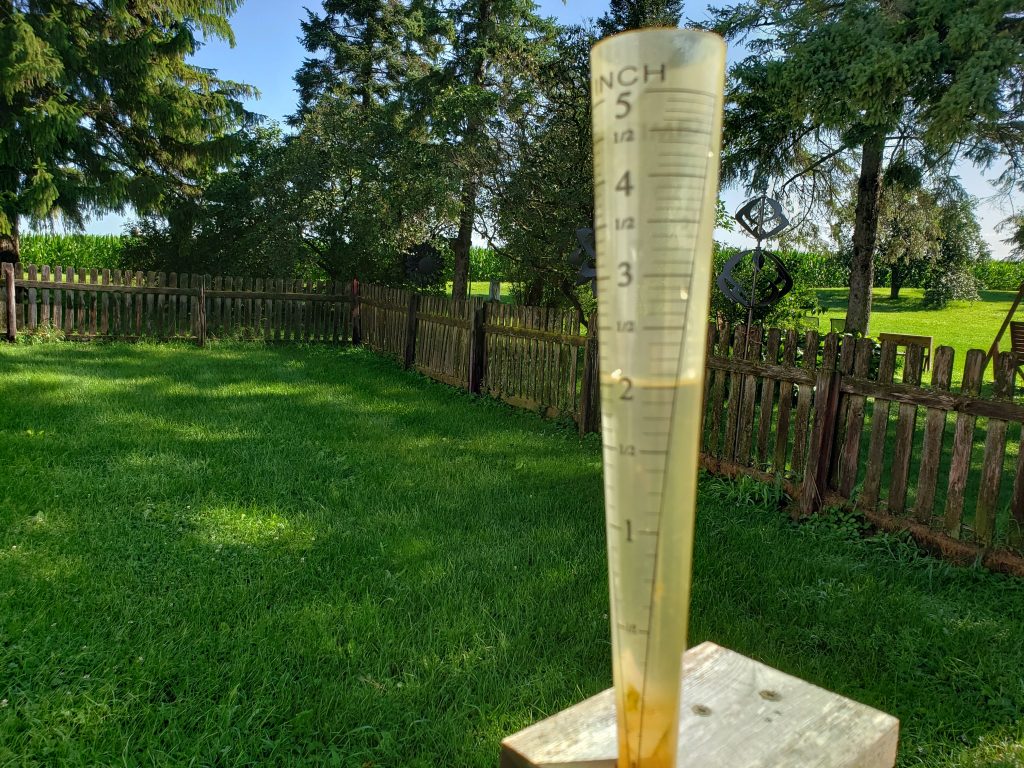 If I hadn't dumped out our rain gauge, the water would have flowed over the top.
We will not be able to get down our lane for quite a while. Unless Bob goes with the tractor to rescue it, we will not be able to check our critter cam.
Of course, just like the last storm, we ended our day with a rainbow.
Just before dark.
In between bouts of rain, I had to rush out to save 2 hens. The door had shut with a gust of wind. All the others had made it inside, except these two old girls. They were soaked, but managed to join the others after I opened the door for them. Poor things. I then had to wait for the rain to slow again before I could get back to the house.
We've already doubled our average rain for August and it's only the 8th. Ugh!
Copyright © 2019 Susan Manzke, All rights reserved.