Today, Russell and Harrison came for an overnight visit.
It's hot so a trip to Seymour's new splash pad at Recknagel Park was in order. Of course, Grandpa Bob and I tagged along.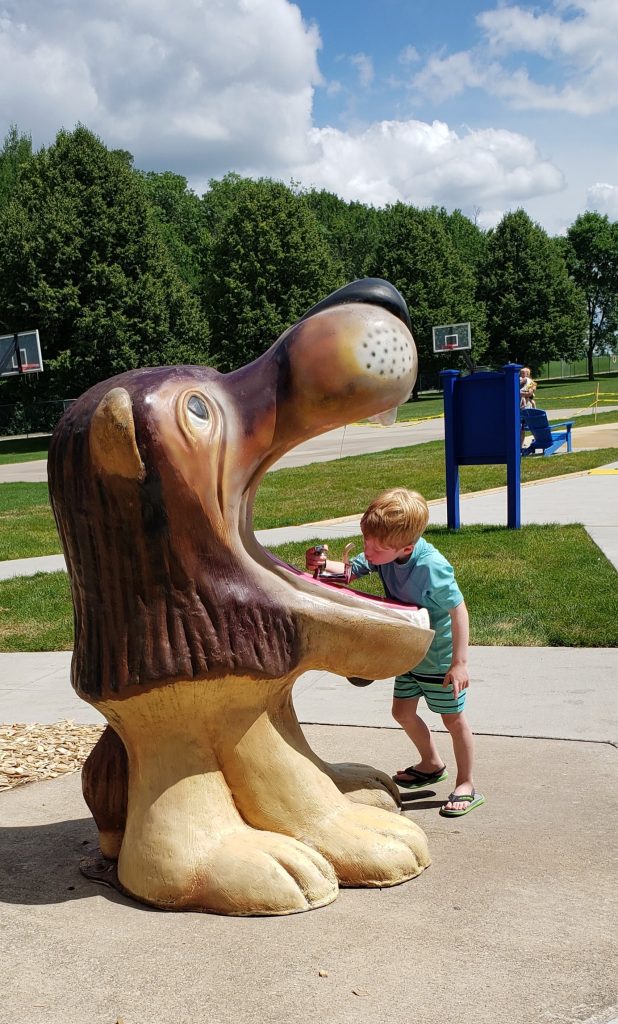 Grandpa and Grandma sat on a bench in the shade as Daddy and son went on the playground equipment. Next was the splash pad.
I did walk onto the splash pad, too. The water was refreshing, meaning cold for me.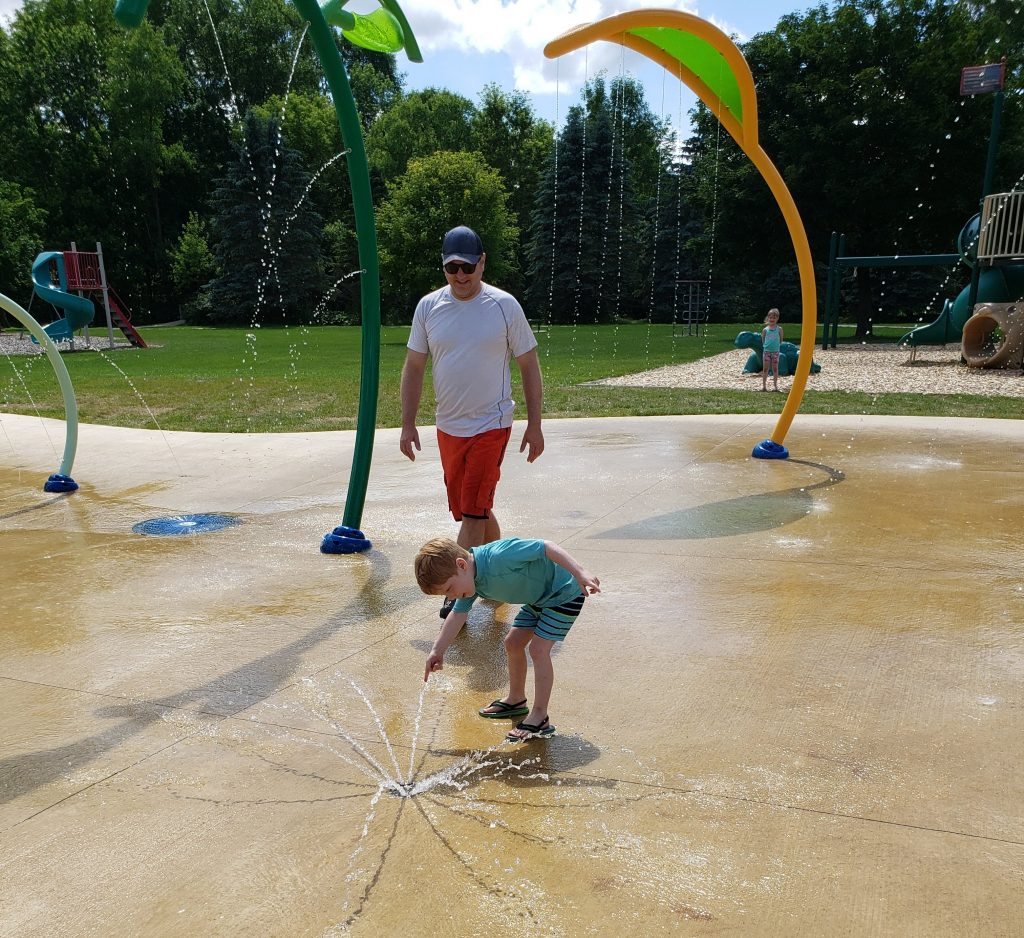 I recommend this park for children of all ages. It is especially great for younger kids.
All I could think about while I watched Harrison and other children playing in the water is this would have been great when our children were little. Now that it's here it will be used by our visiting grandchildren.
It's worth the trip to Seymour.