Bob and I are preparing to set up a canopy at the Seymour Farmer's Market tomorrow–if I'm there, expect rain.
I got out my old canopy and tried to remember how to set it up. I haven't used it for ten to fifteen years and hadn't kept the instructions.
I tried to put it together myself, as I had at art shows, but I needed help. Bob looked at all the pieces and together we managed to get it up.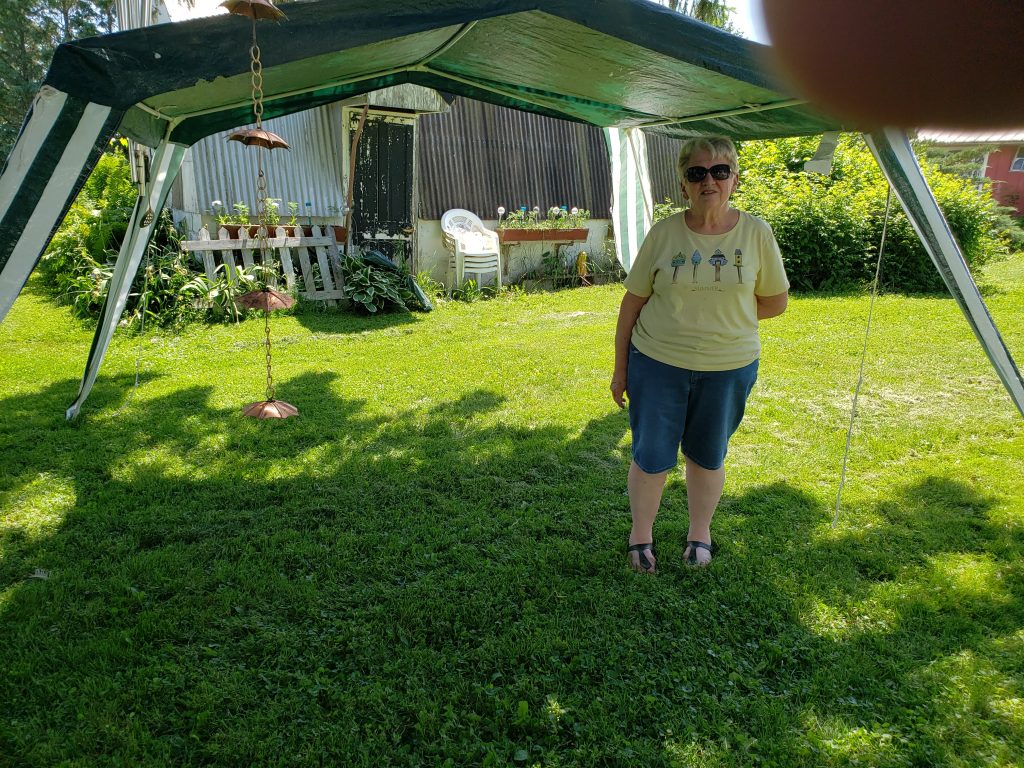 We found a couple of holes in the material but patched them with Gorilla Duct tape, so I think I'm ready for our new adventure.
Tomorrow I'll post about our first day. Wish us luck… Yes, Bob will be with me. Don't forget to stop by our Green canopy.